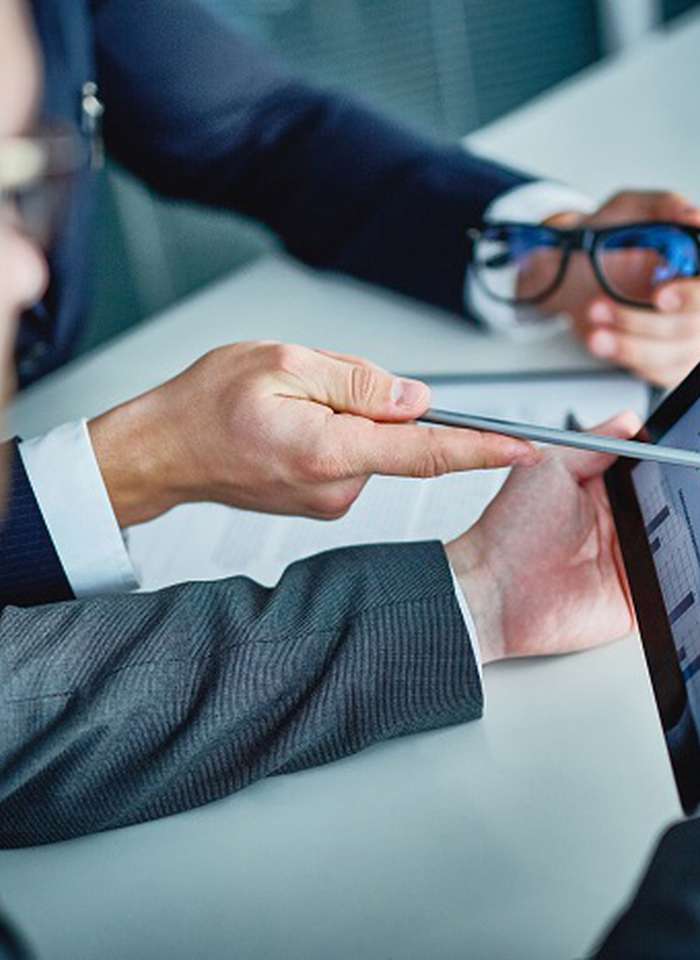 The finance department of a medium sized business has to cope with various challenges, without necessarily having additional staff to take the strain. So what's the solution? We explore how the best Cloud accounting software can transform processes for greater efficiency.
The accounting needs of medium sized businesses
The finance team in a medium sized business may not be much larger than that of a small business, yet they're likely to be processing a much higher volume of transactions. They may also have more than one subsidiary, a need to consolidate accounts across the group, manage multicurrency transactions and intercompany recharging – something that most of the cloud-based products aimed at small businesses can't do. So it's clear they need to find efficiencies by using software with features like:
automated month end reporting and consolidation
workflow approval
OCR technology integrations so data can be scanned in instead of entered manually
automated expense management
multicurrency and fx revaluations
compliance with multi-jurisdictional accounting rules for firms operating in other countries
Challenges for businesses without good cloud accounting software
The typical workaround adopted by firms without a centralised accounting system is to export data from their various systems into Excel for consolidation. But it's a method that's prone to human error and an inefficient one too – any anomalies must be corrected in one or more systems, before being re-exported. Add to that the headaches of manual data entry, invoice and purchase order approval and it becomes almost impossible to retain a clear picture of how the business is performing, as information is nearly always out of date – potentially by a month or more.
In contrast, with a centralised system like AccountsIQ, changes are applied in real time – so reports are always up to date and it's possible to drill down to the detail of every transaction. Paper-based systems are obsolete so there's no difficulty in finding information and it's possible to get an accurate picture of financial commitments, spending and cashflow at any given time.
How software transformed the accounting function of one business
Apera Asset Management switched from Xero to AccountsIQ when international accounting and multi-jurisdictional requirements became too complex. The firm operates in various locations across Europe and needed to comply with regulations in Germany, France and Luxembourg as well as the UK. Like many firms, they previously exported their data into Excel for consolidation but the process was time-consuming and unsustainable so they began to look into alternatives. AccountsIQ gave them the sophisticated reporting, group consolidation and multi-currency capability they needed. Apera also decided to adopt AccountsIQ's Workflow Approval functionality. CFO Rob Shaw says, "It makes sense in the amount of time it saves us and I have a much more powerful system than Xero. AccountsIQ meets all our expectations so far and there is still much more in the system for us to use."
A centralised system like AccountsIQ gives real visibility into the performance of the company – not only at group level but also its subsidiaries, branches, projects, departments, sub-departments and even individual products if required.
This greater efficiency also leads to more interesting jobs for finance staff, who can spend less time on manual data entry and more time on bigger projects, while the business advantages include:
A holistic view of what's happening in the company e.g. Sales, Costs, Cashflow
Minimise liabilities from multi-currency fluctuations
Ability to benchmark performance across the group of companies plus gain more extensive business analysis
Why our cloud-based accounting software is so useful
AccountsIQ's Cloud accounting system has a powerful General Ledger with six BI dimensions for extensive and granular reporting. Additional modules such as Workflow Approval, the Expense Capture App and our financial consolidation software module, plus Project Ledger make it a real power house – plus it has an open API to make integration with other complementary Cloud apps easy.
Nowadays you no longer need to buy disparate systems that never update – instead, choose best-of-breed cloud based financial management software like AccountsIQ and bolt on other best-of-breed apps – usually all for one monthly fee. Regular server costs, maintenance and upgrades are a thing of the past.
Learn More
If you'd like to see how switching to our award-winning Cloud accounting software to transform your finance function and help medium sized businesses gain better visibility on company performance and increased efficiency, check out our customer case studies or contact us to request a demo. 
Find out more about the benefits of cloud accounting software.
AccountsIQ's cloud accounting systems can benefit businesses of all sizes. AccountsIQ also work with charities to transform their finance function, get in touch today to find out more.
AccountsIQ also offer cloud accounting software for franchises, so get in touch for more information.
If you're new to cloud accounting, discover our introduction to the cloud for all the information you need to get started.
AccountsIQ is the perfect choice for growing companies looking to move to the cloud.