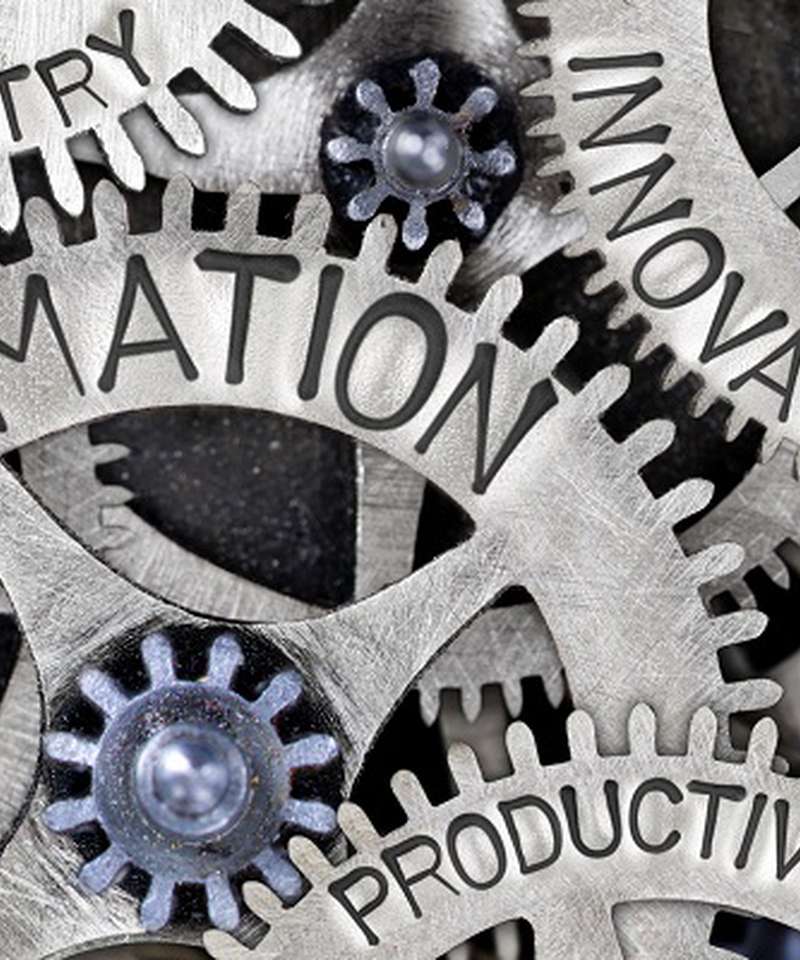 When we first designed AccountsIQ in 2004, we knew that the Cloud was the future of accounting. That's why we built AccountsIQ for the Cloud from the start, a choice that's been key to our success since we first launched in 2008. Today, the best Cloud accounting software is no longer a nice-to-have, but an imperative for all businesses. The Covid-19 pandemic has accelerated this, shaping new workplace trends, with more companies embracing the benefits of automation, collaboration and agility that Cloud computing brings. There's no question that a move to the Cloud is essential for anyone wanting to survive and thrive in these fast-changing times.
Here are a few ways you can use Cloud accounting to your advantage, whatever your business size:
Increase efficiency across the enterprise by automating every process possible
AccountsIQ's built-in automations include bank feeds and Accounts Payable (AP) capture, expense capture, consolidation, workflow approval, and BI. Using the latest technology to extract data from invoices straight into the product and capitalising on Open Banking means 70% of an organisation's transactions can now be automated. With an API to connect to other Cloud-based systems, you can effectively bring together all your business intelligence into one place.
Be ready to pivot, innovate and evolve using flexible and scalable accounting structures
While Covid-19 has forced us to deal with complex operations, Brexit amplifies the benefits of creating local entities in overseas markets and local supply chains. The best Cloud based accounting software gives businesses speed in adapting and scaling operations in response to strategic choice or external factors. AccountsIQ enables all entities to co-exist on the same accounting platform and roll up their data into a group consolidation. This means business leaders get a consistent, hierarchical view of the operation.
We have added seven or eight entities since implementing AccountsIQ and we simply replicate the original model for each new subsidiary. It is a very uncomplicated approach and a time-saving solution for group companies." – Nicholas Treanor, Financial Controller at Hibernia REIT
Read the Hibernia REIT case study
Boost productivity by giving employees greater control over where and when they work
Flexible working is no longer a perk for the privileged few. When the pandemic forced remote working on businesses with no warning, AccountsIQ proved it can be done at scale and sustainably. The cloud allows everyone to access information and manage processes from anywhere, anytime, on any device. Our customers consistently cite our cloud capabilities as a key factor in adapting to remote working.
We were lucky to have completed our move to AccountsIQ before COVID-19 and it has meant we can continue operating with minimal disruption." Alastair Manson, Group Finance Director, Tindle Newspaper Group.
Read the Tindle Newspaper Group case study.
Focus on the financials. Use intelligent reporting and real time data to enable growth and make performance analytics your daily job
We've seen particular growth in demand from forward-thinking SMEs moving all their group onto the cloud, seeking better business intelligence and scalability. Many systems are either too low in functionality or too complex and costly to maintain. Our solution gives SMEs what they need to support growth at a fraction of the cost of other providers. With an intelligent finance function, teams can get ahead. When leaders are informed and ready to make good decisions, they can respond quickly to whatever the world throws at them.
I can log in remotely and only have to look in two places to know exactly where we're at. In terms of business information, it's been an absolute godsend. As a smaller business it's tempting to go with a simpler solution such as QuickBooks or Xero, but these platforms don't scale as well as AccountsIQ. With excellent tools for consolidation and custom reporting, AccountsIQ offers a more robust accounting solution that can quickly adapt to the changing needs of a fast-growing business like ours, while still remaining very affordable." – Fiona McKenna, Interim CFO, StitcherAds
Read the Stitcher Ads case study
Learn more
Cloud accounting can radically impact the way your business works, see our award-winning accounting software in action in our on demand webinar.
If you're ready to move from traditional accounting or to more sophisticated Cloud accounting software that's ideal for startups and franchises right through to fast scaling multi entity companies and their subsidiaries, take a look at our customer case studies.
If you're a growing company considering moving to the cloud, get in touch. For a quote customised to your needs, check out our pricing.
AccountsIQ also work with charities to transform their finance function.
Business of all sizes can benefit from cloud accounting, so discover what the best cloud accounting software is for medium sized businesses.
If you're new to cloud accounting, discover our introduction to the cloud for all the information you need to get started.