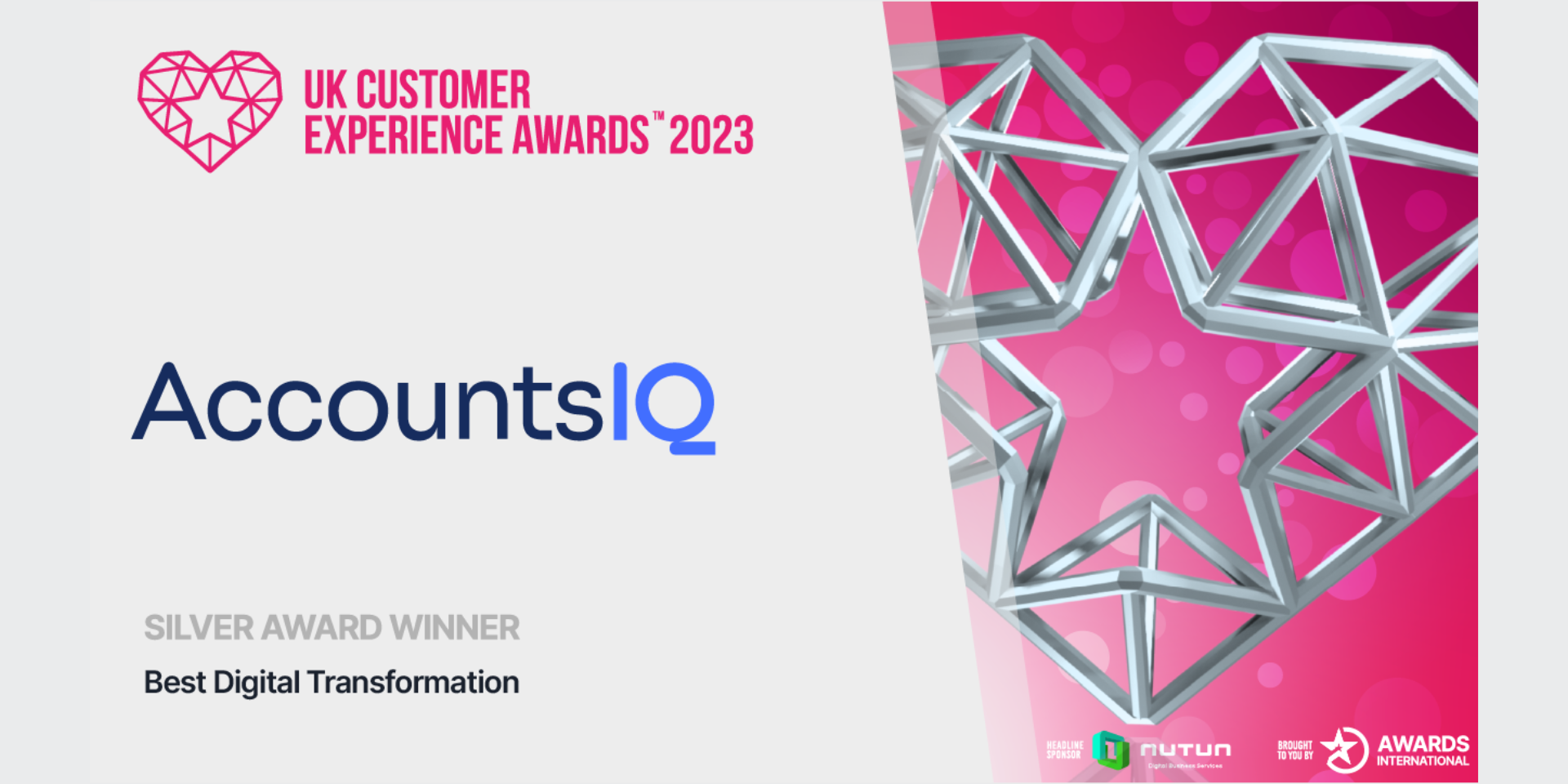 We're thrilled to announce that AccountsIQ has been awarded the Silver prize in the "Best Digital Transformation Journey" category at the 2023 UK Customer Experience Awards. This recognition is a testament to our commitment to enhancing customer experiences through innovative digital solutions. Here's an overview of our winning entry.
The challenge: scalability and differentiation
The onset of the COVID-19 pandemic accelerated the demand for digital accounting solutions, and AccountsIQ found itself on an unexpected growth trajectory. We had been providing on-site courses, which were resource-heavy and costly. The need for scalability and an improved customer experience led us to embark on a digital transformation journey.
Our solution: AIQ Academy
In under 12 months, we developed the AIQ Academy e-learning program. It includes 23 online, self-paced courses with video tutorials, quizzes, exercises, and customer feedback tailored for different user personas. We also added portals for channel partners and integrated the Academy with our core accounting platform. The project was a success, despite the challenges of onboarding an expanding user base without an established digital framework.
Before AIQ Academy, our training sessions were instructor-led, costly, and lacked consistency. COVID-19 prompted the need for remote working, and with secured funding, we set out to transform our customer training approach. AIQ Academy became the first e-learning program of its kind in our market segment, enhancing our competitive position and customer service.
Our objectives included delivering training at scale, enriching learning quality, reducing onboarding time, and eliminating training fees. The initiative aimed to maintain a positive Net Promoter Score, reduce support tickets, and redeploy resources to improve customer success services.
Planning and implementation
The project, included phases like a proof of concept, prototype, internal testing, BETA release, and final enhancements. It launched on time with subsequent enhancements such as data analytics integration, YouTube videos, and dedicated portals.
We extended the reach of our content by launching it on YouTube and embedding it in our accounting platform. Additionally, AIQ Academy received CPD accreditation, an innovation that benefits accountants and finance professionals.
Impacts and benefits
AIQ Academy's impact was substantial, leading to a reduction in support tickets, improved onboarding, and customer acquisition. The insights from data analytics have also inspired course enhancements, and the content is now actively used across the organisation.
This award reflects our commitment to delivering exceptional customer experiences through digital transformation. AIQ Academy has not only transformed our training approach but has also empowered our customers and partners. We're excited about the future possibilities that digital innovation brings and look forward to continuing our journey of improving customer experiences. Thank you to the UK Customer Experience Awards for this recognition of our efforts to make a difference in the world of digital transformation.
Find out more about AIQ Academy now.