Wednesday, 25th January 2023 11:00AM 30 Minutes
If month-end feels like a never-ending cycle of chasing after documents throughout the year, don't panic. At AccountsIQ, we understand that month-end close is one of the most challenging times for finance teams and we are here to make this process more manageable. Our new webinar will give you tips and techniques so you can reduce:
Time consuming, manual processes
The risk of using inaccurate data.
What you'll learn
We'll run through a must-have checklist of how AccountsIQ can take the stress out of your month-end close, including:
Debtors and Creditors
Accruals and Prepayments           
Intercompany transactions
Depreciation      
Bank reconciliations
FX rates
Revaluations
VAT       
Consolidation    
Reporting           
Meet the speakers
Vicki Thomas
Technical Account Manager
Vicki works in our Customer Success department and specialises in helping customers get the best from our software. She has a finance background and is particularly skilled at solving technical queries around the features of our software and financial reporting.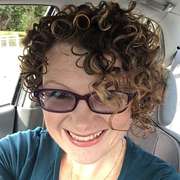 Andrew Faulkner
Business Development Manager
Andrew has extensive experience in sales, customer relationship management and accounting and was previously an implementation consultant helping to onboard new clients onto AccountsIQ.