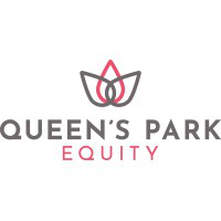 Jeremy Paul, CFO at Queen's Park Equity, has managed the finances of several private equity firms. Find out why he believes AccountsIQ's user-friendly accounting software is perfect for the high complexity, low transaction nature of private equity accounting.
Queen's Park Equity (QPE) is a UK-based Private Equity firm with a focus on business services, healthcare and technology.
"Our team has vast experience, as we were a spin-out from a bigger private equity firm,"
explains Jeremy Paul, CFO with QPE.
"But, when we launched back in March 2020, QPE was very much a start-up."
The firm has outsourced the accounting and administration of its Guernsey-based funds to a professional third-party provider. However, Jeremy saw the need for in-house accounting to monitor and control the inter-company transactions of QPE's FCA-regulated UK advisory entity and service company. He decided to implement AccountsIQ as soon as QPE started trading because they needed transparent accounting and proper reporting, as well as the ability to manage VAT and payroll.
"Our inter-company transaction flows are mostly property expenses and the costs incurred by our UK-based employees and partners,"
says Jeremy.
"They're not high volume but it's vital for us to be able to categorise expenses by project or investment deal."

"I'm confident I made the right decision to implement AccountsIQ at Queen's Park Equity."
Jeremy had recent experience of managing the finances of another private equity start-up at Intriva.
"We used Sage Financials there and it was extremely painful and overly complex," he recalls.

"In fact, my previous company ended up switching to AccountsIQ." 
When Jeremy needed an accounting system that would work for QPE, the first thing he did was check-in with his former colleagues.
"They were all extremely positive about AccountsIQ," he says.

"And I'm confident I made the right decision to implement it at QPE."

"AccountsIQ is intuitive and fit for purpose, without being massively cumbersome."
The system's user-friendliness is one of the big wins as far as Jeremy is concerned. "AccountsIQ is so intuitive," he says.
"The whole team has been able to get their heads around it, so everything from the VAT to the reporting, has been really quick and easy to implement. The accruals and pre-payment functions and bank uploads all work exceptionally well and save a lot of time, it's fantastic."

"AccountsIQ is perfect for the high complexity, low transaction nature of Private Equity accounting."
As Jeremy pointed out, many accountants in private equity firms won't be using their accounting software every day. But, with AccountsIQ, that's not a problem.
"What's nice is that even sporadic users of the system find it easy and natural to use. Even if you don't log in for a couple of weeks, you don't have to retrain yourself on how to use it."
QPE has also found that AccountsIQ links to other external software integration systems easily.
"The whole team uses the expenses app," says Jeremy.

"They like that they can sit in a restaurant and just take a photo of the bill, upload it and it's done. It's so much better than going through paper reports."
Even the inter-company accounts have been much easier to manipulate than Jeremy's previous experience with Sage Financials. "I can play around with it to get exactly what I need," he says.
"For example, for some audiences, I might want to make the reports more pertinent, without too much detail."

"I can tell AccountsIQ is designed by accountants for accountants."

"I think like an accountant," says Jeremy. "And it's obvious to me that the people who developed AccountsIQ really understand how accountants work. It's debits and credits driven; that helps me because it reflects my thought processes."

"Cost capture and the ability to report P&L by Business Intelligence (BI) code is essential for us as a Private Equity firm."
For a private equity firm like QPE, the real key was the ability to capture establishment costs and ongoing costs, such as transaction sourcing.
"It's essential we can capture these costs at source and then have them automatically flow through the legal entities to the fund," says Jeremy "With AccountsIQ this is straightforward and a big time saver. We use the expenses app to record expenses chargeable to a portfolio company and code them by cost centre, project or employee. That way we can track the costs easily and bill the underlying portfolio fee."

"There's a wide range of accounting complexity in the Private Equity space, but wherever you sit AccountsIQ can deliver what you want."
According to Jeremy, scalability is one of the biggest benefits of AccountsIQ for private equity accountants.
"The system can deal with much more complexity than we currently use it for," he says.

"In the future, we'll be using it to consolidate across our four onshore and offshore entities. That will make light work of our monthly management accounts. I can also see that the platform would work well for portfolio companies, SPV accounting and LLP partner structures."
Find out more about our Private Equity accounting software.