Published by Jeni Peacock on 10th March 2022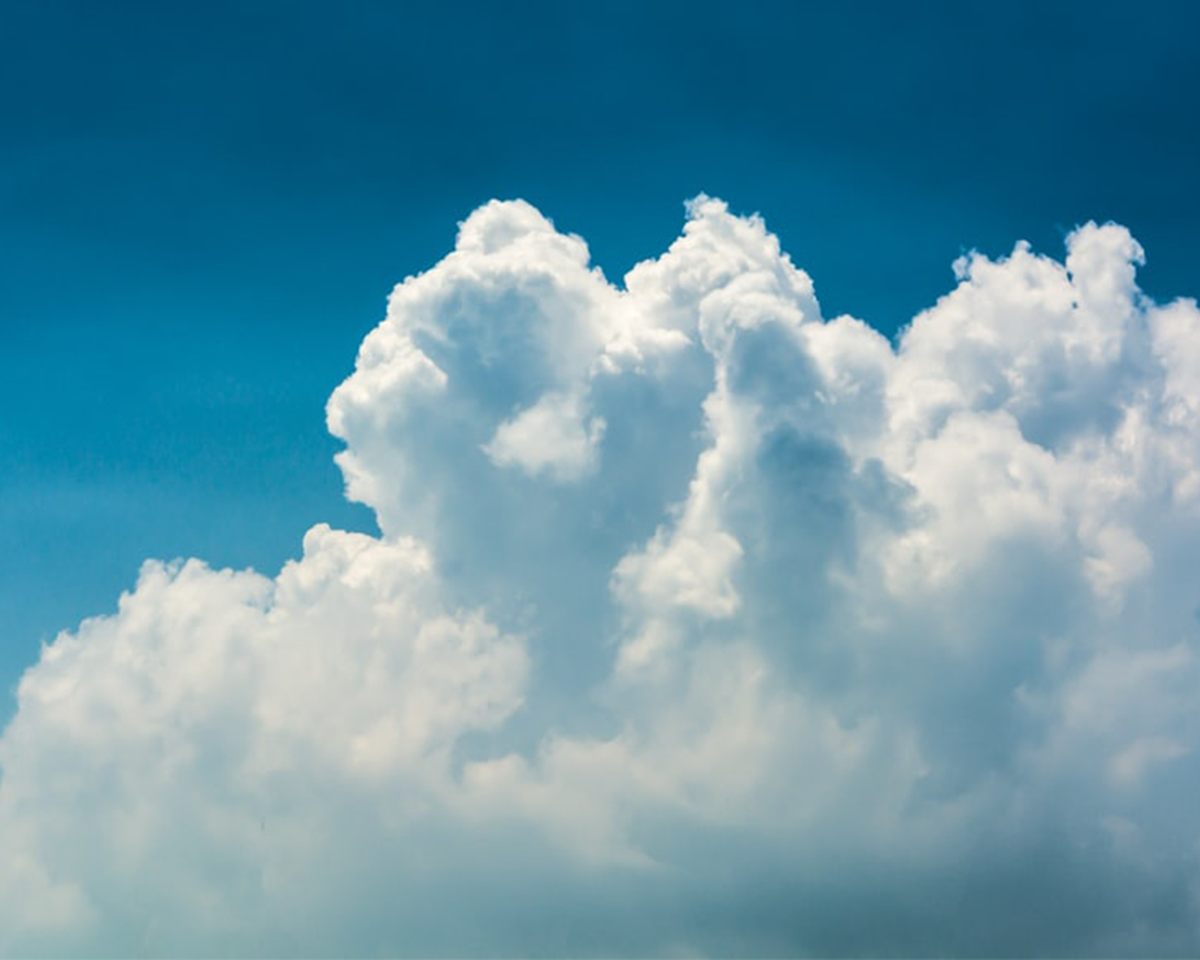 According to Gartner, 70% of mid-sized core financial management projects will be in the Cloud by 2024. Why? Because companies with growth ambitions are increasingly aware that they need to embrace the automation, collaboration and agility benefits of Cloud accounting.
5 reasons Cloud accounting is now mission critical for growing businesses
1. Automating every process possible is an efficiency game changer
This is what Gartner calls hyper-automation. Put simply, it means that any business process that can be automated, should be automated. For finance teams, this should definitely include automated:
Bank feeds and Accounts Payable (AP) capture
Expense capture
Consolidation
Workflow approval
Group management reporting.
In fact, we estimate that we can now automate around 70% of an organisation's transactions. Finance teams no longer need to spend their time processing data. They have the capacity to deliver value-added work, such as data analysis and management reporting.
2. Respond quickly to whatever the world throws at you
Many businesses had to pivot, innovate or evolve in response to the pandemic. Over the next few years, change, disruption and (as yet!) unforeseen challenges are likely to become the norm. Finance teams need to be ready with flexible and scalable accounting structures.
Change could be a result of internal strategic decisions. For example, you could be expanding and need to add new entities quickly and easily. Maybe you're moving into overseas markets and need multi-currency accounting.
You may also need to respond to external factors. For example, Brexit is forcing some businesses to evaluate the benefits of creating local entities in overseas markets and building local supply chains. Whatever challenges you may face, Cloud systems can help you to adapt and scale at speed.
As you continue to grow and acquire more entities, the last thing you need is the stress of complicated and error-prone spreadsheet workarounds for group reporting. You need an accounting system that enables all your entities to co-exist on a single platform and can consolidate their data at group level. This will give you a consistent, hierarchical view of your entire group operation.
Fast-growing engineering group, Thermatic, smoothly added a new entity, Thermatic Energy, to their group in January 2021. "Adding it as a new entity on AccountsIQ was really quick and straightforward," says Finance Director, Natalie Hopkins. "We've also begun expanding into Europe, so it's great to have multi-currency functionality ready to go when we need it."
Find out more about how AccountsIQ caters to the needs of growing companies in our Thermatic case study.
3. Be ready for new workplace trends
Covid-19 restrictions forced the world into the biggest remote working experiment in history. Now, hybrid working is no longer seen as a perk for the privileged few; it's mainstream. That's particularly the case in the finance sector as Cloud accounting allows for pretty much all finance-related tasks to be done anywhere, any time on a single, up-to-date platform.
AccountsIQ was built from the ground up for the Cloud," explains AccountsIQ COO, Darren Cran. "Before anyone had heard of Covid-19, we were ready for it. That meant we could support our customers and ensure they could smoothly transition to remote working as soon as the pandemic hit."
When they decided Sage 50 no longer met the needs of their growing business, Thermatic knew their new finance software had to be cloud-based. "Sage 50 wasn't cloud-based," says Thermatic's Management Accountant, Heather Stockton. "Logging onto their remote desktop when working from home during the pandemic was slow. Now, we're operating a hybrid work model and having a cloud-based finance system is making everyone's life easier."
4. No more waiting until the end of month to get the big picture
Real-time data is transformational for CFOs. Cloud accounting software means that even complex, multi-entity organisations can have accurate and timely management reports. This enables finance teams to keep on top of the company's finances and performance with a simple click.
AccountsIQ customer, New Stateman Media, has a complex and diverse range of income streams and businesses across its 17 entities. "The consolidation and multi-dimensional analysis built into AccountsIQ, makes it easy for us to extract the reports, including reporting by sector, product, distribution channel, brand and department," says Group Finance Director, Mark Moore.
Find out more about multi-dimensional management reporting in our New Statesman Media case study.
5. Develop an effective finance digital eco-system
From video calls to instant messaging platforms, we've all come to depend on software as a service (SaaS) and collaboration tools to manage hybrid teams across multiple locations. This trend is set to continue and it's a great opportunity for finance teams. Multi-entity organisations will need to build, manage and optimise an eco-system of integrated apps to accelerate productivity and nurture employee engagement.
Global leader in cyber security software, PortSwigger, has successfully integrated its in-house sales data tracking tool with AccountsIQ's Open API. "By bringing together the data from these two disconnected systems, we have all our business intelligence on one cohesive platform and we can produce accurate reports," says Helen MacDonald, Finance Manager at PortSwigger. "Our developers found working with AccountsIQ to get the integration up and running really easy."
Find out more about how our Open API helped PortSwigger integrate AccountsIQ with their existing systems.
SMEs are increasingly moving all their group finance onto the Cloud. They don't want the cost and complexity of building their own in-house system. Instead, these fast-growing organisations are choosing an accounting system with the functionality to scale quickly and support their growth.
Cloud accounting can radically impact the way your business works, discover AccountsIQ's Cloud Accounting Software Features or book a demo.
AccountsIQ also offer cloud accounting software for franchises, so get in touch for more information.
If you're interested in setting up a cloud accounting system, get in touch today.
AccountsIQ's cloud accounting systems can benefit businesses of all sizes. AccountsIQ also work with charities to transform their finance function, get in touch to find out more.
Discover what the best cloud accounting software is for medium sized businesses.
If you're new to cloud accounting, discover our introduction to the cloud for all the information you need to get started.
If you're ready to move from traditional accounting or to more sophisticated cloud accounting software, get in touch.