Published by Jeni Peacock on 7th February 2022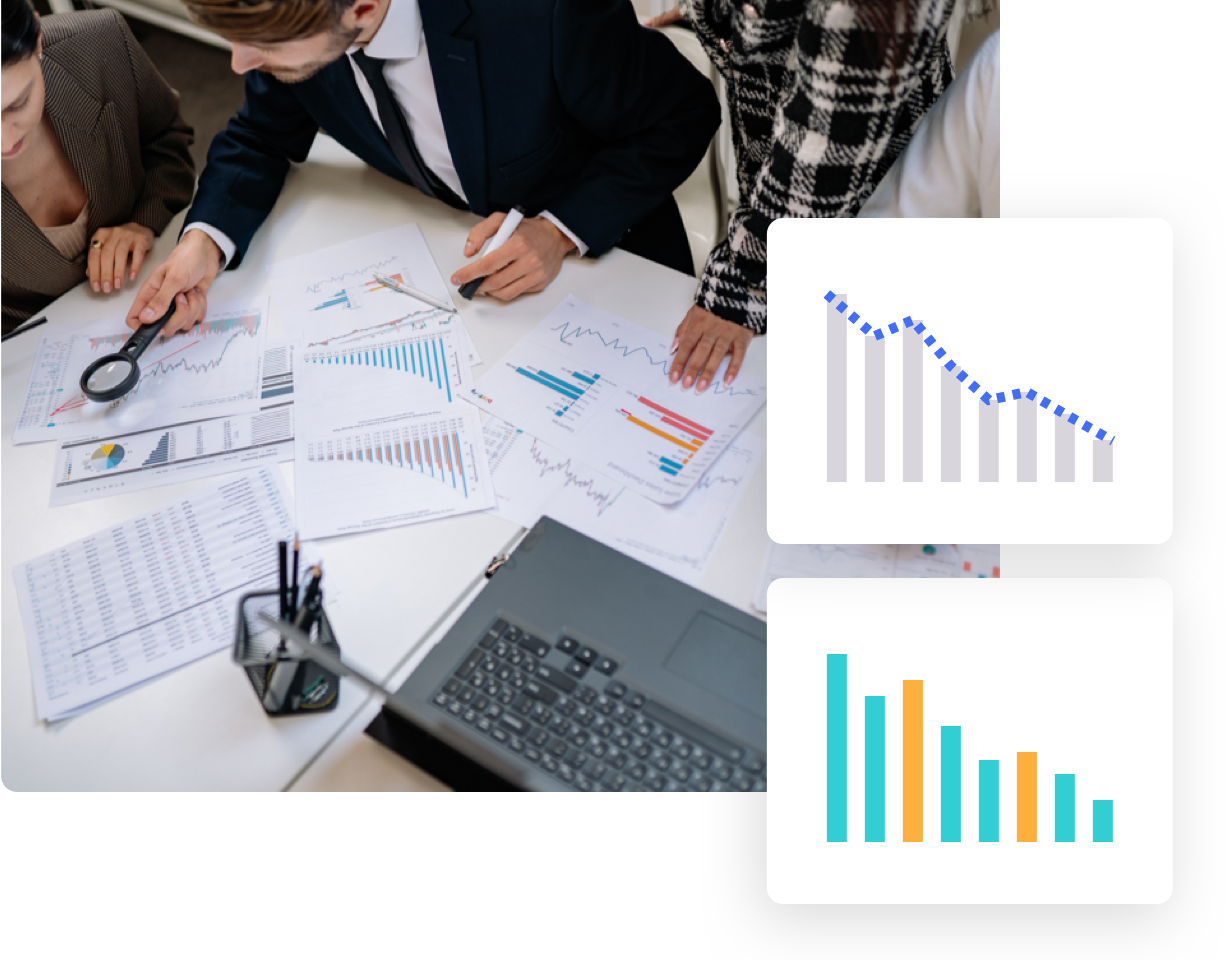 Changing finance system feels risky to some people. But for growing businesses, the biggest risk is in not changing soon enough. Without a modern finance system, you're risking low productivity levels, and error-prone management reports.
You also won't have the information and metrics you need to spot problems and risks early, or to take advantage of opportunities. AccountsIQ is dedicated to helping businesses transform their finance function. And to making the process as easy and pain-free as possible.
Our onboarding and implementation consultants are qualified experts in accounting, technology implementation and support. They're also experienced in delivering software projects for complex, multi-entity organisations. They work with your team to devise a detailed onboarding, implementation and training plan to ensure you're up and running quickly.
Here's an overview of how switching to AccountsIQ works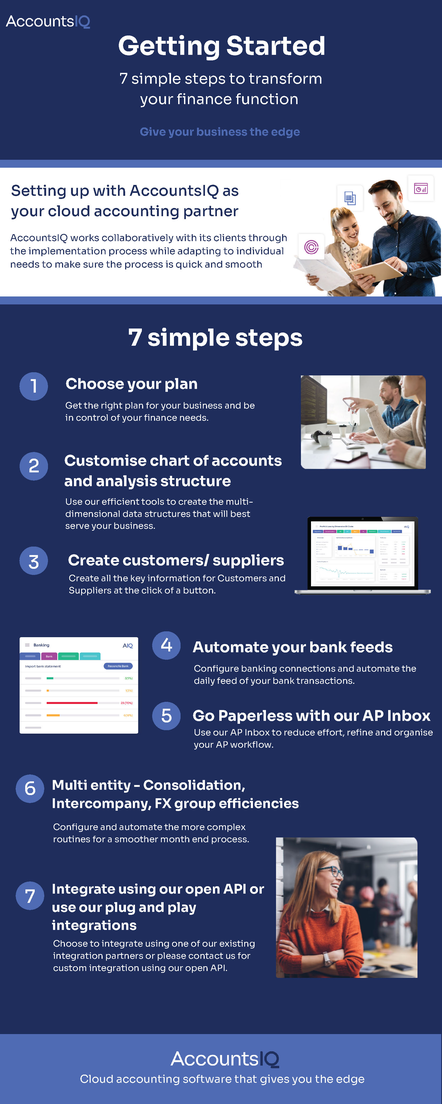 Our support includes free training  
AIQ Academy, our e-learning portal, gives customers 'on-demand' training on all our cloud accounting software features. It's accessible anywhere, at any time and at no extra cost. With over 100 training videos, it's a great way to train new employees or refresh your existing team on more complex functions, such as Group Consolidation.
You can take small steps  
You don't need to onboard in one big leap; just take small steps. With AccountsIQ, you can move your day-to-day Core Financials finance processes onto the platform to score some quick wins. You can add other, more complex functionality as and when you need it.
Customer Success Story – Freight Investor Services
"The great thing about AccountsIQ is that we have the flexibility to re-think the way we structure the dimension and BI coding over time," says Man Li. "We can start one way and flex as we go. Right now, we're working with AccountsIQ's support team to consolidate and standardise some of the BI codes; it's a work in progress as we get more familiar with the system."
Man Li, Head of Finance, Freight Investor Services
Join us at our Implementing a New Finance System Webinar
We've helped thousands of customers make the switch from older technology and legacy systems to modern, Cloud accounting. In this webinar, we'll be sharing our advice to ensure your system change project is a big success. We'll be covering:  
Planning for success
Five paths to avoid common pitfalls
Scoping and defining your project's footprint
An example project timeline for you to implement.
Reserve your place at the Implementing a New Finance System Webinar on 10 Feb 11AM.
Find out more about the benefits of cloud accounting software.
AccountsIQ offer cloud accounting software for franchises, so get in touch if you're interested in setting up a cloud accounting system.
If you're new to cloud accounting, discover our introduction to the cloud for all the information you need to get started.