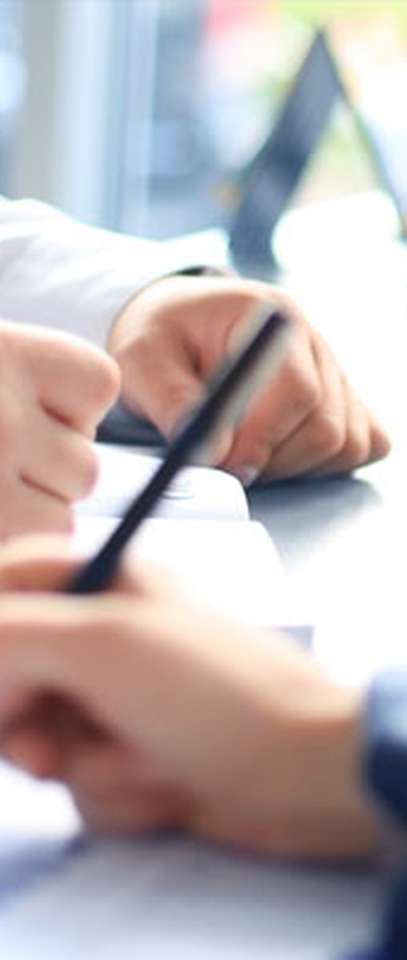 Cloud accounting solutions bring terrific benefits for the management of franchise businesses
Many established and growing franchise businesses have given a lot of consideration to their operating systems and, in the case of retail franchises, their Point-of-sale solutions.  For their operations to run smoothly and efficiently, they rely on their operating systems to deliver every time.  Unfortunately however, many franchisors, franchise managers or indeed multi-unit franchisees often do not give the same level of careful consideration to the choice and deployment of their accounting solution.
With the development of cloud based accounting solutions, there is now a new opportunity to consider how these new cloud solutions can support the business operations and help drive performance.
Many of the benefits that these cloud accounting solutions deliver are derived from the fact that franchises are de facto multi-unit businesses or, depending on their structure and organisation, at least take on the characteristics of a multi-unit business.
If you are considering a move to franchise accounting software, here are some of the things you might want to consider:
A single shared solution
With all parties using a single shared accounting solution, it's easy to update data in real-time, there's no copying and sending of files and everyone shares the same view of the data and so gets the same picture of their accounts.  It's also available 24/7 and can be accessed from anywhere.  Collaboration is so much easier and access can be controlled so users can only access the information that they are authorised to.
Multi-unit accounting
Some solutions are better than others at dealing with multiple outlets or units.  Ideally it should be easy to set-up a new franchisee or outlet.  Set-up templates are a good idea here.  Also, the solution should be able to deal with part-ownership of units because often the ownership structure of you franchise outlets or groups of outlets can become complex.
Consolidation
Not all cloud accounting solutions provide a consolidation feature.  This feature, allows you to consolidate multiple units or groups of units easily. This helps eliminate costly and error prone work flow practices resulting from trying to consolidate data from different systems and spreadsheets.
Data integrity is ensured by a thorough set of checks during the consolidation process which is a significant problem with spreadsheet based consolidations. This helps detect any GL coding inconsistencies that could hamper proper summarisation.
You can also improve decision making by obtaining real-time visibility of holding companies and subsidiaries' performance with both standard General Ledger reports (Group Trial Balance, Profit & Loss (Income Statement) and Balance Sheet) as well as Sales and Purchases Analysis.  You can view overall summaries across the franchise group or drill down to individual units.
Business Intelligence
A good accounting solution will allow you to use a wide range of key performance indicators (KPIs) to record and track performance and give management real Business Intelligence "BI" that helps them make better informed decisions on how to improve the business.  Make sure the solution you specify has the flexibility to create indicators using user-defined analysis – by business line, location, cost centre, department, project, job, profit centre or whatever way is important to your business.
Make sure your solution also provides good reporting and dashboard features so that your Business Intelligence KPIs can be graphically visualised and presented for a clearer picture of your performance.
Benchmarking
With good Business Intelligence features and the ability to compare and contrast performance on a range of your own custom key performance indicators, it becomes easy to benchmark performance across the estate of outlets.   Imagine being able to compare the profitability per linear foot of shelf space of particular products across the entire estate to help optimise shelf layout.
EPOS Integration
One of the most compelling reasons for choosing a cloud accounting solution is the ease with which you can integrate other applications such as your EPOS solution with the accounting platform.  You need to make sure that your accounting solution provides web-services based API (Application Programming Interface) to facilitate integration.  This makes is possible to integrate accounting software with your cloud solution reasonably seamlessly.
AccountsIQ is a cloud accounting solution that offers these and any more benefits to franchise businesses, it can truly change the way you work.  AccountsIQ's cloud accounting systems can benefit businesses of all sizes. We would be delighted to help you select the right solution for your franchise if you're considering moving away from traditional accounting, with the best cloud accounting software in the market. 
If you're interested in setting up a cloud accounting system, get in touch today.
If you're new to cloud accounting, discover our introduction to the cloud for all the information you need to get started.
Read our Insomnia Coffee Company Case Study.  to see how this franchise has benefited from AccountsIQ's franchise accounting software
Please feel free to contact us for further information or request a demo.