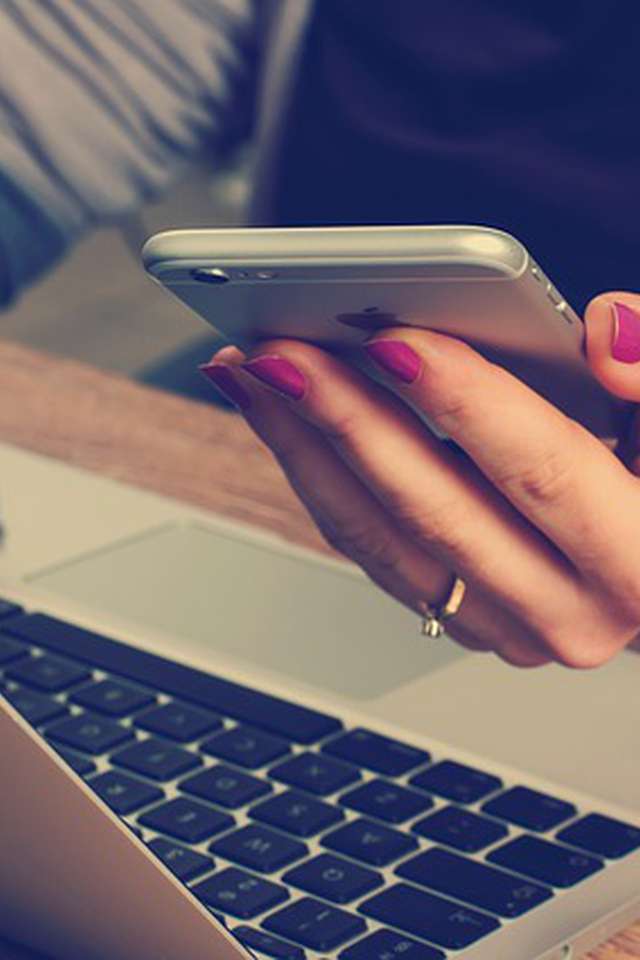 Looking for a more joined-up way of working? Accounting apps are purpose-built to support your goals. Find out how they integrate with other systems for a more streamlined, stimulating and insightful approach to business.
Open APIs are the future
Systems that can't integrate belong firmly in the past. This outdated technology may mean you are doing more work (and spending more money) than you need to. To futureproof your business, sooner or later you will need to upgrade to a cloud accounting platform with an open API that supports other accounting apps.
An open API means you can link systems up together so that they can easily share information with each other. Once you have that in place there are all sorts of complementary technologies out there, in the form of accounting apps. These can:
help you streamline processes (to see this in practice, check out our workflow approval app)
relieve tedium for your finance staff
give you more insight and real-time data for better decision making
Which apps can be integrated?
With an open API, the sky's the limit. There's a host of big names that can all be integrated together for streamlined, efficient working processes. Apps that can integrate with AccountsIQ include:
CRMs like Salesforce
Point of sale (POS) apps like Opera and Fourth
Optical character recognition (OCR) tech apps like AutoEntry and Kefron
Expense capture apps like Selenity, Concur, ReceiptBank, Expensify – and our very own AccountsIQ expenses app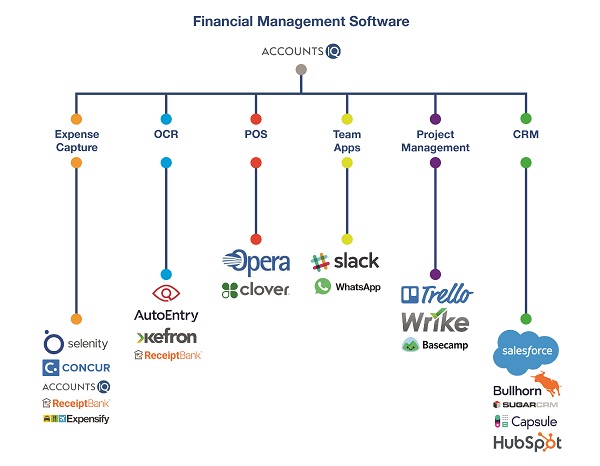 Below, we'll look at some detailed examples to see how it could work for your business.
Salesforce CRM
Integrating Salesforce CRM with your accounting system lets you create sales orders for the finance system based on closed opportunities within Salesforce. Payments taken via Salesforce can be passed across to your accounting software.
The integration works both ways, allowing sales staff to access customer balances and statuses added by the finance team. Exchanging vital information between the front and the back office in this simple way creates consistent data and improved account management.
OCR tech apps
If you're still stuck using paper-based systems, optical character recognition will help you carry out digital transformation throughout your business. This technology works by scanning and recognising documents and automatically converting them into digital files – meaning that you can skip all that tedious and time-consuming data entry.
Integrating your system with an OCR tech app such as AutoEntry or Kefron will save time spent on manual processes. It can:
speed up back office processes
capture data from paper documents
significantly reduce invoice processing costs
Expenses apps
Recording, claiming and reimbursing expenses can be a lengthy process. Expenses apps help you to manage expenses in your business, with useful features like:
data capture (so you can put a digital image of a receipt straight into the database rather than dealing with bits of paper)
automated approval system, so managers are notified of outstanding expenses
tagging expenses to a particular project
fixed expense items (such as Subsistence Rate) that can be calculated automatically
integration with the finance ledger and automated payment
AccountsIQ integrates with expenses apps like Concur, which is suitable for large enterprises who need a higher level of expense controls. We've also developed our own in-house expenses app for mid-level businesses.
Industry-specific apps
Some apps are designed especially for specific industries. For example, POS systems are built for restaurants and shops, while hotel management apps are designed for the hospitality industry. Because these apps are specifically built for your niche sector, they can help you to:
carry out accurate, live sales analysis
make better decisions
improve profits
Here are just two examples:
We helped business advisory firm French Duncan to serve their core clients in the hospitality industry by integrating Opera hotel management software with their AccountsIQ accounting software, connecting the booking system with the back-office accounts
Property management company Hibernia REIT integrated Landmark property management software and the Kefron OCR app with AccountsIQ, saving time and streamlining their operations across the business
Work smarter with the latest AccountsIQ apps
At AccountsIQ, we understand the challenges of running a mid-level business. That's why we've used our expertise to develop two apps designed to help you streamline your business processes, for greater efficiency and better insights. If you're planning a digital transformation, or simply wish to save time and money for your business, find out more about our workflow approval app and expenses app today.