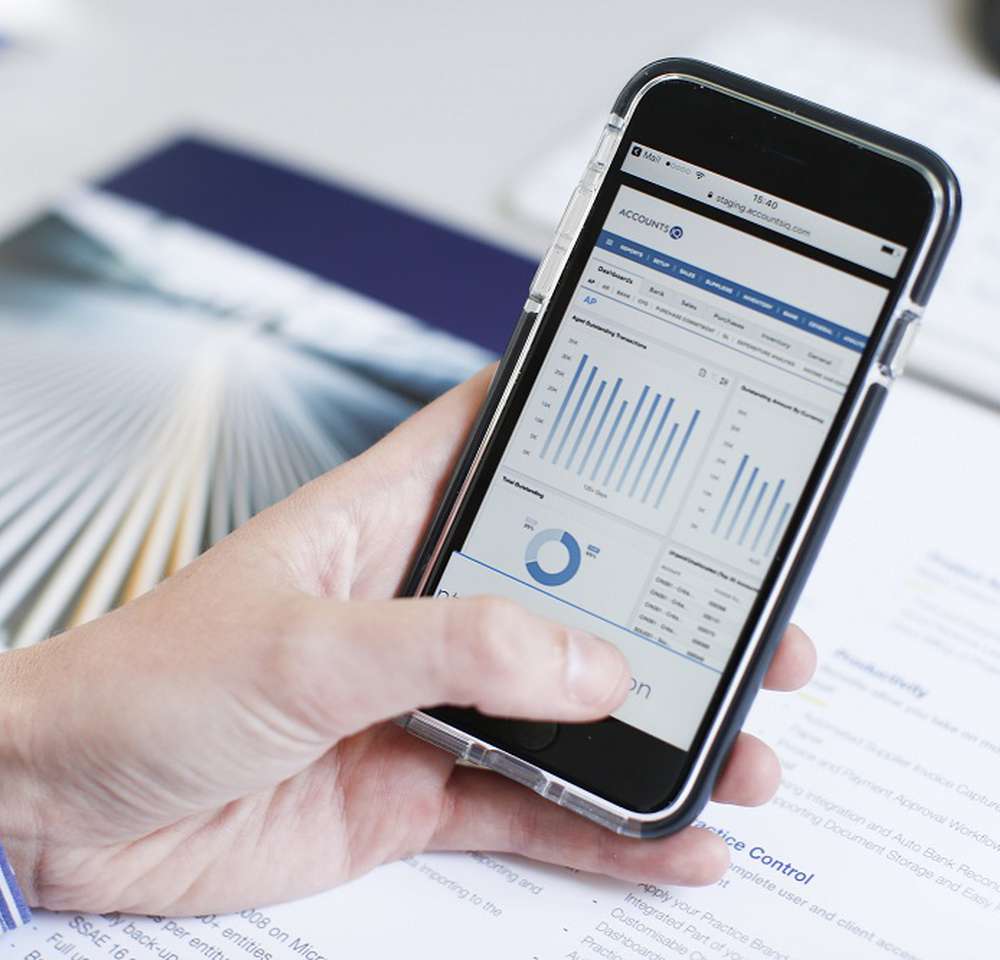 AccountsIQ has now made it much easier for customers to approve purchase orders and invoices, with the launch of their easy-to-use app for iOS and Android.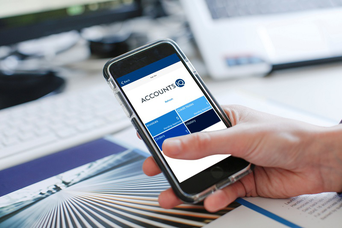 Businesses can gain significant productivity savings with this app through the increased speed in which Purchase Orders and invoices can be approved, since staff can now make approval/rejection decisions on the go.
AccountsIQ's new approval workflow software app contains all the workflow history and approval tasks for actioning, in one central location. This makes it much easier to spot what needs approving, rather than having approval email requests littered throughout the user's email inbox.
With AccountsIQ's new mobile workflow app you can:
Automate your business workflow on the go with the AccountsIQ app for your smartphone.
Receive supplier purchase orders and invoices for approval/rejection on your mobile device.
Review associated order/invoice original documentation, scanned attachment files, invoice details including GL coding, position relative to budgets, notes.
How AccountsIQ's Workflow App Benefits Your Business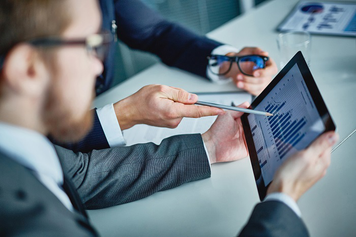 Links directly with the core AccountsIQ cloud accounting platform to enable on the spot approval/rejection of purchase orders and invoices – reduces procurement cycle times
Full view of all notes, documents and GL coding and budget details associated with orders and invoices to make the right decisions in relation to expenditure
Ability to record your own notes as part of the approval/rejection process to explain approval decisions to finance users
Searchable audit trail of all previous approval/rejection records
Easy to Get Started
Already an AccountsIQ user and want to use this app for approval of your internal company orders and invoices?
Download the app on iTunes
Download the app today and start managing your workflow approval more efficiently and sign in with your Company ID, username and password.
NB: Access to this mobile app must be enabled as an add-on for your company, and your company must also have the Workflow Approval enabled as a feature. This app works as part of the main AccountsIQ cloud accounting platform and not as a standalone app.
About AccountsIQ
AccountsIQ has over ten years' experience bringing smarter accounting to small to mid-sized organisations and groups. With the technology and price benefits of a Cloud-based application, AccountsIQ software makes advanced accounting and bespoke reporting affordable in one monthly fee.
Its ability to scale to meet the more intricate needs of larger businesses and integrate with other applications makes AccountsIQ software hard to outgrow. The unique consolidation aspect makes it an ideal solution for multi-company businesses.
For more information on how AccountsIQ can help you get the most out of your company, whatever your sector, just contact us.