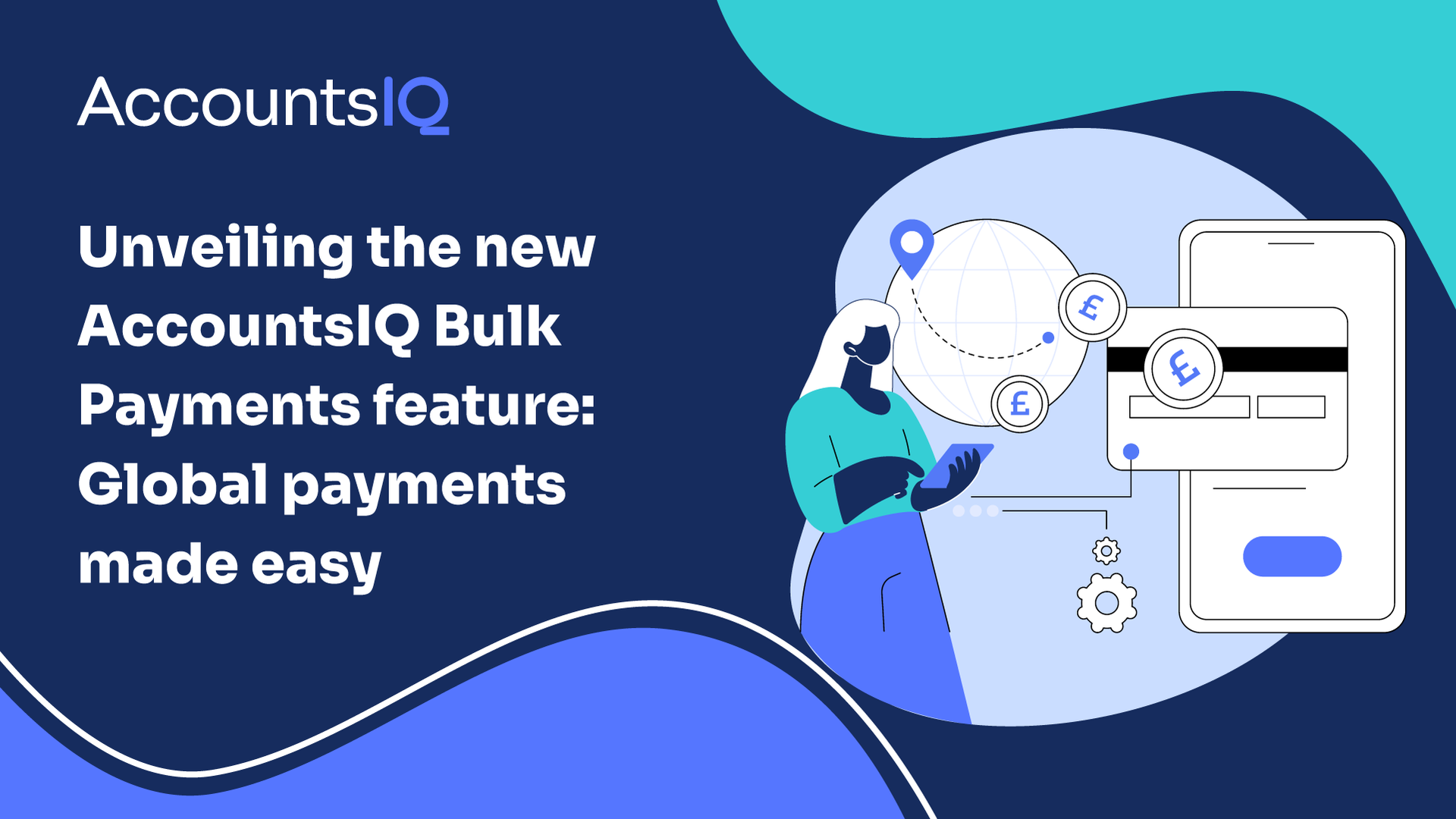 Streamlining global payments with TransferMate
AccountsIQ has a vast amount of product features that help finance teams become more efficient and effective. But we're never complacent. We're always evolving and tweaking the product in response to customer feedback.
We're thrilled to announce the launch of a major product improvement designed to make your life easier.
Bulk Payments: Pay suppliers quickly and easily
With our bulk payments function you can quickly approve batches of supplier invoices for payment. Many of our customers find that, as they grow, starter Cloud accounting systems, such as Xero and QuickBooks, struggle to deal with their increased transaction volumes. Our Bulk Payments feature solves that problem.
The new, intuitive layout makes it even easier to use. All the information you need is clear and accessible, saving you time and making the entire process less error prone.
TransferMate integration now supporting domestic payments
We are also strengthening our partnership with TransferMate, to offer users enhanced efficiency and flexibility. Transfermate can automate both domestic and international payments securely and efficiently with our enhanced integration.
Find out more about AccountsIQ
QHub: everything you need to succeed, all in one place
If you're a current AccountsIQ customer, don't forget that QHub is the place to go if you need any help or support at any time. In just one click, you'll have access to everything you need throughout your AccountsIQ journey. From onboarding and on-demand training to chatting to our Support Agents or booking a slot with your Customer Success Manager – you can access it all from the 'Q' link on your AIQ screen.
Ask us anything
If you're not yet an AccountsIQ customer but have questions, or just want to find out more about how we could help your finance function be more efficient and effective – get in touch.