The benefits of partnering with AccountsIQ - ION Industries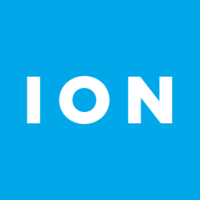 ION Industries Ltd, who deliver business and financial transformation through the application of market-leading technologies such as AccountsIQ, have been a business partner for two years. As an implementation partner, ION is licensed to resell AccountsIQ, and implement and customise the software to suit individual customer needs.
As the AccountsIQ Lead Implementation Consultant at ION, David Tinnion has been responsible for implementing AccountsIQ for clients such as Ramarketing, BayWa r.e. and Oxford Royale Academy:
We wanted to find a market leading mid-market Cloud accounting product and were delighted to discover AccountsIQ could offer our clients everything they needed in one system," explains David.
Getting new partners on board
Prior to carrying out any projects, new partners are given in-depth training carried out by one of AccountsIQ's product specialists. Additional support and guidance are provided within the product itself, for example, Help Juice articles and FAQs. Partners are continually supported by a dedicated Partner Manager and are kept up-to-date with new product features.
At the outset of the relationship, one of AccountsIQ's product specialists (Ellen) came to us on site to provide in depth product training which was great. We also have a weekly call with Ellen to go over any issues – her product knowledge is exceptional," explains David.
AccountsIQ's e-Learning platform 'AIQ Academy', containing hundreds of video product tutorials, enables partners to access on-demand training on specific features and makes it easy for partners to support their customers.
From an implementation perspective, AccountsIQ is incredibly easy to work with. The system gives you a lot of information that you need on-screen, and it guides you through the process."
Easy customer onboarding
A recent implementation that David has worked on is Lepra, the international charity working to beat leprosy. The Lepra project was really straightforward and the implementation aspect of the project, prior to UAT, was performed within a week.
The Lepra project is a great example of how well and completely seamlessly an implementation can go. The in-product guidance within AccountsIQ is easy to understand and bringing the data into AccountsIQ is incredibly straightforward."
What features does David like best?
The fact AccountsIQ is fully cloud-based, and it has an incredibly easy to use interface.
Powerful reporting and dashboard functionality, incredible consolidation and multi-currency functionality.
Easy to maintain and manage access with the user permissions settings.
Easy allocation to different companies.
Bank Reconciliation feature to either match manually or configure rules to do this automatically.
Incredibly easy to adopt the product with on-screen help and in-product support.
Approvals, from a supplier and dimensional level for multiple transaction types, with the benefit of being able to submit to an approver who isn't setup as an AccountsIQ user.
Powerful integration with CRM and other 3rd party platforms including Salesforce.
There is so much versatility within the product in comparison with similar desktop-based or hybrid cloud products. After over 20 years in Accounting Software implementation, I would say that the intuitiveness of the AccountsIQ system is second to none. We know that for many, getting people onboarded with new software can be challenging, but with AccountsIQ, our customers have found their teams were able to make use of the system straightaway."
A key benefit David has discovered when implementing AccountsIQ is the huge timesaving gained by clients.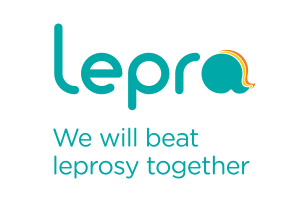 For Lepra in particular, the levels of automation within AccountsIQ have proven to be hugely beneficial. Having previously needed a third-party product to handle bank reconciliation, involving multiple data downloads and uploads, Lepra have been able to significantly reduce this 11-step process to just a 3-step process with the introduction of AccountsIQ into their business.
"Lepra are very happy with the product, AccountsIQ has been a massive time-saver for them." 
AccountsIQ was the only solution we found that combined the ease of use of cloud based accounting systems and the multi-dimensional analysis that is needed for charity accounting at a cost that we liked!" Nick Avery, Director of Resources, Lepra. Read Lepra Case Study.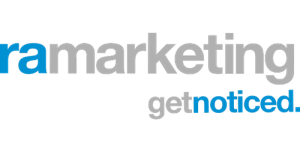 Ramarketing, an award-winning pharmaceutical PR and digital agency, multi-entity consolidation and the ability to handle multiple currencies were key objectives when looking for a new accounting system. The powerful consolidation and multi-currency accounting functionality of AccountsIQ were just two of the many features of the system that met the business requirements for Ramarketing, hence ION recommended and implemented AccountsIQ to replace Sage Financials.
Ramarketing were looking for an SME solution that provided a variety of insights into project profit-bility, whilst managing group consolidation and multi-currency. ION helped us select, implement and support the introduction of AccountsIQ to achieve this, without compromising the statutory requirements of an accounting system." Barry Goddard, Finance Director, Ramarketing. Read Ramarketing Case Study.
Interested in becoming a partner?
Learn more about the AccountsIQ partner programme and find out how you can leverage AccountsIQ to deliver high value projects to growing businesses.
If you'd like to request a call back from our Partnerships Team, get in touch.
Learn more
To see for yourself our award-winning accounting software, register for one of our webinars.  View customer testimonials.