ION financial transformation specialist and AccountsIQ help Ramarketing improve reporting and reduce month end close by 40%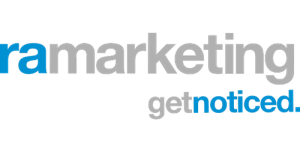 Ramarketing are an award-winning pharmaceutical PR and digital agency dedicated to helping ambitious and fast-growing companies in the outsourcing space grow and meet their commercial ambitions. Their previous finance system was Sage Financials, which Ramarketing needed to move from due to Sage ending the life-cycle of the product.
With the increasing demands of the growing business a scalable solution, with customisable reporting into ongoing project profitability was required.  Group consolidation and analysis was key to the business, whilst maintaining adherence to statutory legislation.
Other solutions they had previously used in the business could not accurately forecast and report on projects across the new markets that they were entering.  Access from a single server was obstructive and would slow processes down across the business.  With this in mind, going back to their previous solution was not an option
With this new stage of growth, Ramarketing required a solution that could both adapt to these changes and be legislatively compliant.  Increasing the reporting abilities would be key to maintaining margins across entities.
AccountsIQ selected as the scalable solution for Ramarketing
AccountsIQ met the business requirements on several levels, with accounting, consolidation and business intelligence – all in one unique, powerful Financial Management Software solution.  A completely cloud-based solution, AccountsIQ was able to resolve the current issues and ready the business for future success.
ION, a financial transformation specialist, was selected to support Ramarketing on a continuous basis. The support ION offer enables a point of contact for the finance team should any issues arise – whether they are knowledge or training issues, or problems in simple transacting to complex reporting.
Ramarketing were looking for an SME solution that provided a variety of insights into our project profitability, whilst managing group consolidation and multi-currency. ION helped us select, implement and support the introduction of AccountsIQ to achieve this, without compromising the statutory requirements of an accounting system." Barry Goddard, Finance Director, Ramarketing
‍Through the deployment of AccountsIQ's media accounting software, Ramarketing are able to consolidate their final data into one complete solution using financial consolidation software.  A solution that is easy to use – yet effective in its reporting capabilities.
With AccountsIQ in place financial reporting across entities is both detailed and easy to navigate.   And, with a parent chart of accounts, adding new reports and reportable dimensions enabled the business to scale without having to overhaul their accounting structure.
As AccountsIQ is fully cloud based Ramarketing are able to access business intelligence and transact anytime, anywhere – giving the leadership team the up-to-the-minute data and metrics required to unleash business success.

Learn More
AccountsIQ solved the complex international multi company accounting, consolidation and reporting needs of financial services company,  AES International. View our customer testimonials.
Read our blog on Management Reporting for Performance Management Excellence.
Get a Free Trial and Demo or call us on +44 (0)203 598 7350 to see our cloud accounting features.