AccountsIQ helps global charity, Lepra gain rapid multi-dimensional reporting and reduce processing time by 80% by moving to the Cloud.
Lepra are a charity leading the global fight for the eradication of Leprosy. Each day over 600 people worldwide are either diagnosed with Leprosy or are starting treatment for Leprosy. More than 8% of these are children.
Based in the UK but supporting operations on a global level, like many charities, Lepra have complex revenue generation. Their revenue comes from various sources and must be consolidated into one system for accounting and compliance purposes. Recognising the need for a cloud solution which can automate their manual processes and consolidate their revenue, the Lepra team engaged ION, a financial transformation specialist, to help find the right solution for them. The support ION offer enables a point of contact for the finance team should any issues arise – whether they are knowledge or training issues, or problems in simple transacting to complex reporting.
Requirements and Challenges
Lepra's current accounting system was not giving them the reporting breakdown that they needed, meaning it was taking too long to pull together information which advised critical business decisions. In addition, the need to manage all their revenue in one place and have access to real-time data would not only save time but also give everyone in the team more access to information.
Like many businesses, Lepra's current system was not well connected to their CRM system, Advantage, and this meant a lot of manual processing was needed to align the two systems. As with a lot of manual processes, this was time consuming, allowed for human error and often meant the process wasn't followed exactly as required. Through the discovery phase, their implementation partner, ION, identified a lot of functionality and improvements that Lepra wanted to implement in the future, therefore the need to have a system which could be flexible and grow with the charity was important.
The final major requirement for the team was that the implementation could be quick and seamless. With a lot of disruption to the business already and with many team members working from home, they needed a solution which could be quick and easy to get everyone on board with.
Quick-to-Implement Solution
Taking all these things into consideration, AccountsIQ was identified as a good solution for Lepra. A flexible and user-friendly cloud accounting solution, AccountsIQ could address all of their requirements and open up many other benefits.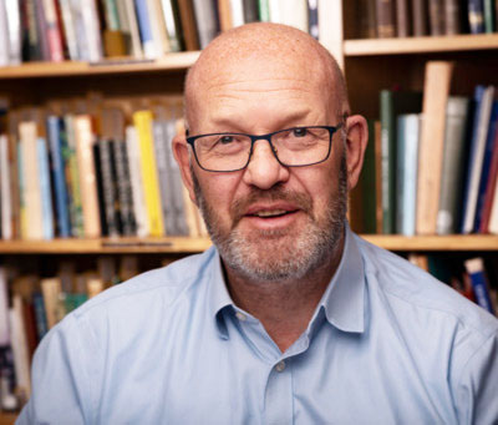 Nick Avery, Director of Resources, Lepra
"AccountsIQ was the only solution we found that combined the ease of use of cloud based accounting systems and the multi-dimensional analysis that is needed for charity accounting at a cost that we liked!" Nick Avery, Director of Resources, Lepra.
A concern for the team was the time it takes to switch over to a new system and how this would disrupt their processes. However with ION's quick start implementation framework and our user-friendly interface, the transition was managed with ease. The implementation was completed in a matter of weeks, and the transfer of data to AccountsIQ was seamless.
Outcomes
Like many clients, within weeks, Lepra were finding many benefits to operating within a new system. The ease of use of AccountsIQ has made the adoption across the Lepra team much easier, meaning they can see the benefits of the system straight away. Several key areas have been improved:
Process efficiency: manual processes have been drastically reduced, with some processes now 80% quicker than before.
CRM data connectivity: the import of data from Lepra's CRM system, Advantage has been simplified. Removing the need for additional Excel sheets and manual intervention to import and export data sets several times is helping to save the team a lot of time and undoubtedly removing opportunities for error.
Remote access and usability: the usability of the AccountsIQ system has been praised by the Lepra team and means that the business has more active users getting the most of the system. With many teams still working remotely, having user-friendly cloud systems has minimised training requirements and empowered decision-making across the team.
Expenses management: switching from paper methods to a digital system, expenses are submitted to the relevant manager directly, with the employee given full traceability to monitor the status of their expense claim.
Scalability: the integration paves the way for scalability of the system in the future. Built on a solid cloud accounting system, the team can plan for additional modules and reporting functionality when the business requirements dictate.
Maintenance: often with new software integrations, IT teams are typically concerned about the impact that a project implementation will have on their workload, but with the right system, maintenance for internal teams should be reduced. For Lepra, they have found that the system is much easier to maintain than their previous software.
Learn More
AccountsIQ solves the often complex accounting, productivity and reporting challenges of over 100 charities such as the Archdiocese of Dublin and the Artichoke Trust, using chairty accounting software. View our customer testimonials.
Get a Free Trial and Demo , see our Pricing Plans or call us on +44 (0)203 598 7350.