Published by Jeni Peacock on 11th February 2022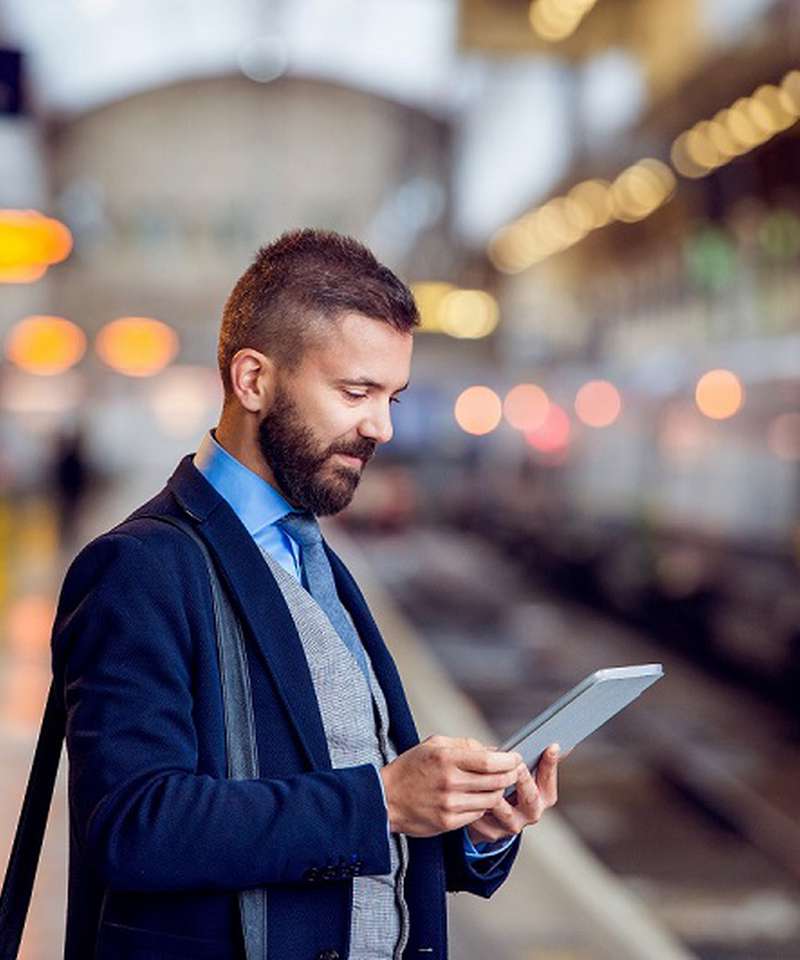 QuickBooks Desktop has now been discontinued in the UK. Customers will receive support until January 2023, but now is a good time to consider alternative accounting software options. If you're a growing business looking for a finance system that will:
Scale with you as you grow
Give you automated consolidation in just 1-click
Integrate with your other business software
Give you detailed, granular management reporting
It's worth taking a look at AccountsIQ.
Life after QuickBooks Desktop is discontinued…
Here's why so many accountants, CFOs and Financial Controllers believe AccountsIQ is an ideal accounting alternative to QuickBooks Desktop for multi-entity or growing businesses:
We make complex accounting simple
We've designed AccountsIQ with the complex accounting needs of growing businesses in mind. You may have (or intend to have) multiple entities and income streams; you may need multi-currency and/or multi-company accounting – we can handle all that complexity. With a flexible general ledger and no limits on users, entities or transactions, AccountsIQ has the features and flexibility to grow with you.
AccountsIQ customer Humentum is a consultancy firm in the non-profit sector. As a global player, they have multiple income and funding streams. They've found that AccountsIQ offers all the functionality they need.
"AccountsIQ does everything we need and it's an ideal fit for us as the next step up from QuickBooks. With QuickBooks, month-end could take almost the whole month! Now, we do it within five working days. Getting the results out quickly makes a big difference.

"But what I love about AccountsIQ is the simplicity. It's no more complicated than it needs to be."
Jocelyn Boughton, Global Director, Finance & Administration at Humentum
Quickbooks alternatives, such as AccountsIQ makes accounting, consolidation and reporting a breeze
As well as bank reconciliation, VAT, expense capture, job costing, and customisable reports for day-to-day accounting, AccountsIQ also offers 1-click consolidation for multi-entity businesses.
Whether you're already a multi-entity business – or are looking to add entities – AccountsIQ automates the consolidation process. This removes the need for time consuming and error-prone manual consolidation.
Our reporting gives you the business insights you need to make data-driven decisions, fast.
With AccountsIQ financial transactions are coded to a GL account with a customisable summary level grouping. You can also choose up to 6 different analysis dimensions. That makes reporting by location, cost centre, department, employee or other KPI straightforward.
Cyber security experts, PortSwigger, have discovered they can use AccountsIQ to slice and dice their reports. This ensures they have all the data and robust insights they need to make good decisions.
"QuickBooks didn't allow us to segment our reports across the business. The BI codes within AccountsIQ are great. We now have three BI codes so we can report on each of the different levels."
 Helen MacDonald, Finance Manager, PortSwigger
Find out why PortSwigger switched from QuickBooks to AccountsIQ.
"In just two-minutes, I can get reports showing me what's happening across our different service areas and locations. We now have a clear understanding of exactly what consultancy, training, support, and membership services we're providing to which organisations and countries. This wasn't possible with QuickBooks; it would have involved lots of manual work, manipulating transactions and bringing it all together in Excel."
Jocelyn Boughton, Global Director, Finance & Administration at Humentum
Our open API also enables you to connect your accounting software to other systems across your business
Integrating your accounting software with your other business systems enables you to automate business processes and become more efficient. It also means you can deliver superior management reports and business intelligence across your organisation. With an open API structure, AccountsIQ seamlessly connects to other Cloud-based apps and we can work with you to develop bespoke integrations with your own in-house systems.
Humentum has integrated AccountsIQ with Salesforce, Arlo, Stripe and iCompleat. With Arlo, clients can register for Humentum's training courses and pay by credit card or request an invoice to pay by bank transfer. The AccountsIQ/Stripe integration means clients can also choose to pay invoices by credit card (a common practice in the US).
The integration between AccountsIQ and iCompleat works well for purchase invoicing. Suppliers send PDF invoices and iCompleat reads and codes the details automatically. All that Humentum's finance team needs to do is check it and send for approval. The approved invoices are then automatically posted into AccountsIQ.
"It's much better than manually sending invoices around the company. In fact, the ability to do all these integrations is one of the things I love about AccountsIQ."
Jocelyn Boughton, Global Director, Finance & Administration at Humentum
Making Tax Digital (MTD) is taken care of
AccountsIQ is fully MTD-compliant with HMRC. We can help ensure your tax submissions (even complex group VAT returns) are streamlined, accurate and efficient.
"With AccountsIQ we have one system that does everything. It's already integrated with HMRC, which made it easy to adapt to Making Tax Digital".
Mark Moore, Finance Director, New Statesman Media Group.
Easy to use QuickBooks alternative with extensive customer support
AccountsIQ is a SaaS company with a human touch and we stand ready to support former QuickBooks Desktop users with their accounting software transition. In fact, one of the things we're most proud of is our friendly and proactive customer service. We work in partnership with our customers every step of the way, from implementation to ongoing training and support. We'll be there to help you with integrations and additional modules as your company grows and your needs change.
Here's a recent comment we received from a satisfied customer:
"Just a quick note to say 'thank you' for your assistance on our support issues over the past few days. It was our first real experience of AccountsIQ since onboarding and the experience has been excellent."
Stewart Davidson, Finance Manager, Fulcrum Asset Management
All our customers also have access to AIQ Academy at no extra cost. This online learning platform offers comprehensive training pathways for your whole team. It's a great way to ensure you to get the most out of your AccountsIQ software.
"We chose AccountsIQ for its easy implementation, excellent help notes, competitive price, and honest support … I was able to have an ongoing relationship with the same people. Compared to other suppliers, it didn't feel like people were selling the moon and not delivering."
 Jane Bryan, Whale and Dolphin Conservation Trust
Over 4,000, fast growing companies have moved from systems like QuickBooks to AccountsIQ   
If you're looking for a QuickBooks Desktop alternative, check out some of the latest customers to make the switch to AccountsIQ or read our customer case studies to find out more about us.
Grab a coffee and join us for our demo of AccountsIQ webinar. 
You can also contact us to speak to one of our accounting software experts about switching from QuickBooks Desktop.