AccountsIQ provides Humentum with a simple solution to complex accounting needs
Humentum, a leading global nonprofit working with humanitarian and development organisations worldwide, has multiple income and funding streams.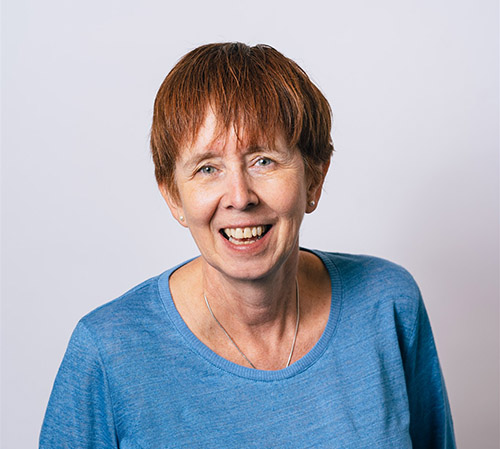 Jocelyn Boughton, Humentum's Global Director, Finance & Administration
"But what I love about AccountsIQ is the simplicity," says Jocelyn Boughton, Humentum's Global Director, Finance & Administration. "It's no more complicated than it needs to be."
Humentum was formed from a merger of three partners in 2017. They all shared a mission to inspire and achieve operational excellence for organisations focused on positive societal impact. As such, Humentum now delivers training, consultancy, membership, and advocacy for NGOs worldwide.
The three organisations (in the US and UK) were using different versions of QuickBooks when they merged.
"Our main pain-points revolved around reporting and consolidating across GBP and USD," explains Jocelyn. "We also identified inefficiencies in our manual processes. For example, we had to follow about nine steps when downloading batched invoice transactions from Salesforce to QuickBooks."
Month-end results are much quicker with AccountsIQ
Looking to solve these issues, Humentum instigated an RFP process between four alternative finance systems: Sage Intacct, NetSuite, Microsoft Dynamics and AccountsIQ.
"AccountsIQ ticked all our boxes," says Jocelyn. "The others ruled themselves out. Sage Intacct was US-based, with no VAT capabilities. With NetSuite, the implementation would be long and complex. Microsoft Dynamics came in at a high price point."
"AccountsIQ does everything we need and it's an ideal fit for us as the next step up from QuickBooks. With QuickBooks, month-end could almost take the whole month! Now, we do it within five working days. Getting the results out quickly makes a big difference."
Integrations were an important part of the decision
Humentum needed a finance system that would integrate seamlessly with their other software.
They've integrated AccountsIQ with Salesforce, Arlo, Stripe and iCompleat. With Arlo, clients can register for Humentum's training courses and pay by credit card or request an invoice to pay by bank transfer. The AccountsIQ/Stripe integration means clients can also choose to pay invoices by credit card (a common practice in the US).
The integration between AccountsIQ and iCompleat works well for purchase invoicing. Suppliers send PDF invoices and iCompleat reads and codes the details automatically. All that Humentum's finance team needs to do is check it and send for approval. The approved invoices are then automatically posted into AccountsIQ.
"It's much better than manually sending invoices around the company. In fact, the ability to do all these integrations is one of the things I love about AccountsIQ."
Multi-dimensional reporting gives clear insights
With AccountsIQ's multi-dimensional reporting structure, Humentum can report on their four main income streams quickly and easily. They can also drill down into the detail. As Jocelyn explains:
"In just two-minutes, I can get reports showing me what's happening across our different service areas and locations."
"We now have a clear understanding of exactly what consultancy, training, support, and membership services we're providing to which organisations and countries. This wasn't possible with QuickBooks; it would have involved lots of manual work, manipulating transactions and bringing it all together in Excel."
The system was quick to set up and is intuitive to use
AccountsIQ's onboarding team ensured the system was ready for Humentum's new financial year. "In fact," says Jocelyn, "it took less than eight weeks to implement AccountsIQ and for our finance team of four users to be up and running on the new system." Humentum's Client Engagement Managers are lighter users, but they use AccountsIQ to run GL transaction reports to track their expenses and the time spent on their projects.
"AccountsIQ is intuitive to use. That's important because mistakes are much less likely to happen when all users can post things quickly and easily."
Learn more
Find out more about how you can save time and streamline your finance processes with AccountsIQ's charity accounting software. Learn more about how our software partners can help deliver additional efficiencies with our Integrated Accounting Software.
Discover the power of AccountsIQ, book a 1:1 demo and free consultation.