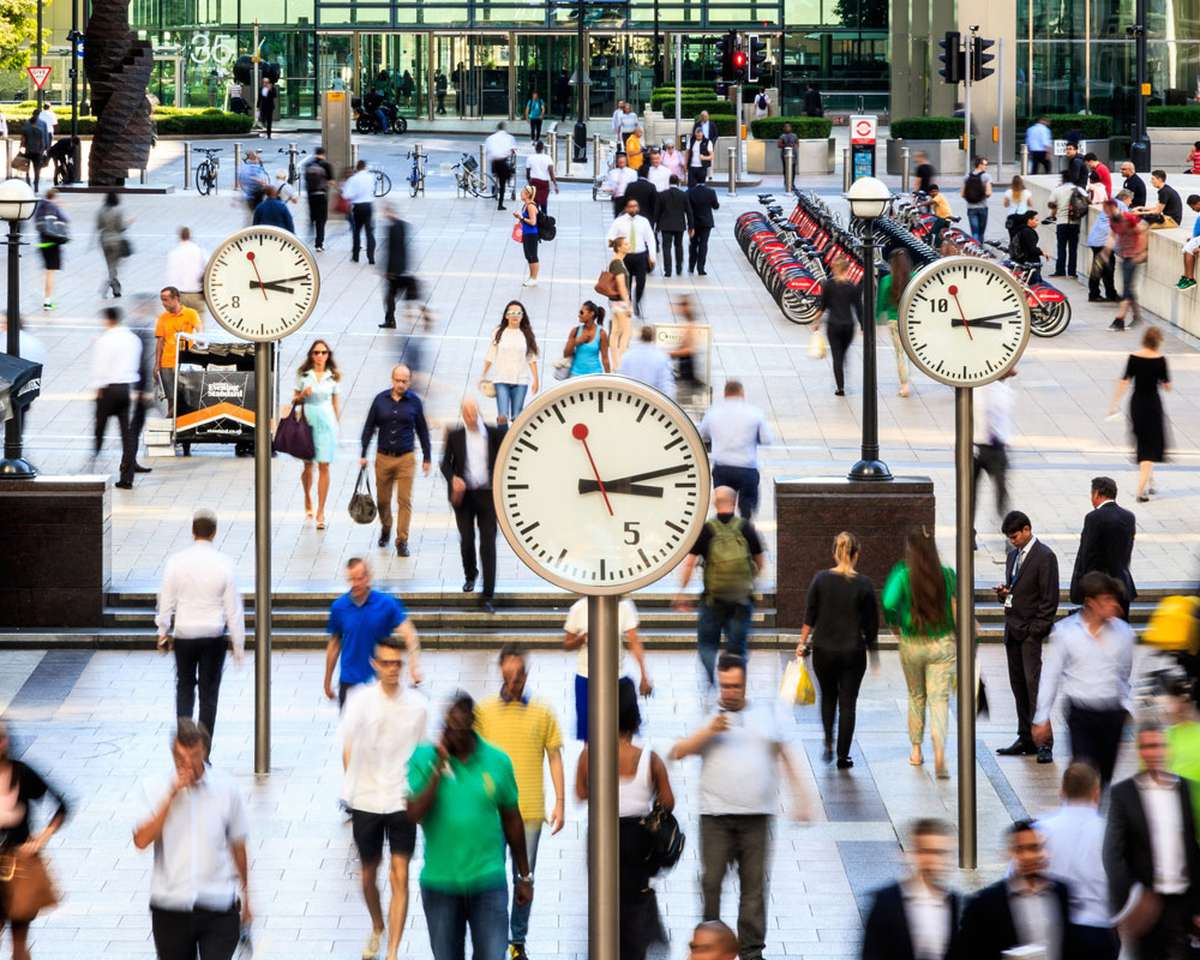 In the absence of more modestly priced accounting software solutions (most are very expensive), the majority of monthly multi entity consolidation is still conducted using Excel spreadsheets, which is time consuming, can be highly error prone, and results inevitably in excessive delay. Many of these spreadsheet consolidation procedures merely 'amalgamate' accounts as opposed to conducting 'true consolidation'  Using Excel also limits the ability to report and analyse the consolidated accounts in a consistent manner with little or no investigative or interrogative facilities, since the spreadsheet results are "external" to the original application.
If you have more than one entity, regardless of your company size, you are likely to need to report on and analyse consolidated accounts.
Key aspects to multi entity consolidation
Consolidation must take into account partial ownership, i.e. an ability to handle not just the minority holding, but also dates of purchase/sale or change of ownership.  In addition to minority interests, you may also have a subsidiary entity which is itself a Group Company with its own group of subsidiaries, some of whom, again may be partially owned. This calls for multi-tier consolidations.  To complicate matters further, you'll often need to consolidate at a sub-level i.e. by division, branch, department within each entity and which you want to see these results consolidated up to the Group Company level.
You may also have multi-currency accounting, whereby any single entity may operate in numerous currencies and have multiple bank accounts in different currencies.  Some of these subsidiaries may have a base currency that differs from that of the holding company. This creates further complication in revaluing P&L accounts using 'average period rates' and Balance Sheet accounts using 'period end rates', and further ensuring every subsidiary is using common (centrally imposed) daily exchange rates throughout the period.
By now your spreadsheet is bursting at the seams and becoming an unmanageable nightmare – and even if you can manage the complexity, it's now very likely that it will be highly error-prone, since the Excel formulae will have very little by way of checks and balances to ensure compliance back to all the original consolidation entities. Never mind the time consumed extracting the relevant information from the completed month end accounts and the consequent inefficiencies involved. If you have managed to complete the month/period end accounts (accurately) then all you need to do is close the month/period and produce the management reports.  But what about those last minute postings, adjustments and accruals?  All of which require yet another re-run.  And then there's the inevitable structural changes to be made every few months because of the Group's growth and expansion.
Multi entity consolidation for medium-sized enterprises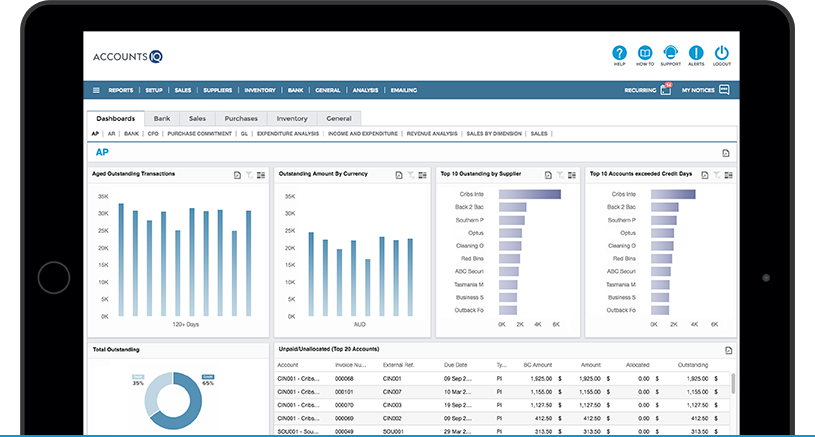 The good news is that a modestly priced solution which incorporates all of the aforementioned features does exist within a comprehensive suite of accountancy applications specifically designed for medium sized enterprises.  Using the AccountsIQ consolidation engine alongside its fully featured set of accounting applications ensures that the periodic consolidation process is simple, straightforward and accurate.
AccountsIQ also consolidates Budgets and Revised Budgets up to the Group level (and to any "Parent" Companies in a multi-tiered consolidation). Reports can be easily produced using budgets, revised budgets, actuals and variances rolled up from subsidiary level with drill-down capabilities.  There is also the ability to consolidate Sales and Purchasing data and report at group level, again with the ability to drill down to subsidiary level.  In addition, you can post inter-company transactions within the group, or adjustments at group level to eliminate inter-company profits. Make life easier for yourself and your finance team, and get the accounts accurate – your accounts are the life blood of your business.
AccountsIQ consolidation functionality
Consolidation of Multiple Subsidiaries (Incl. Sub Groups):
Engineered to manage the consolidation of a large number of subsidiaries' datasets with ease. Also handles sub-groups where the consolidated entity itself becomes a subsidiary of a large group consolidation. Ideal for complex corporate structures.
Manage Complex Ownership Arrangements:
Consolidation automatically recognise Minority Interests liability if the ownership interest is greater than 50% but less than 100% and creates the relevant postings in the consolidation entity.
Handle Multi Currency Consolidation with ease:
Subsidiaries can operate in their own base currency and results are translated into the base currency of the consolidation entity, based on stored exchange rates for each reporting period. P&L accounts are correctly translated using average period rates and Balance Sheet accounts at period end rates.
Centrally Control Exchange Rates: No need to waste time maintaining average and period end exchange rates in multiple subsidiaries. Central Currency Management enables you to maintain rates in one central table.  The updates automatically propagate to all related subsidiaries using triangulation of the group stored rates.
Report on actuals vs Budgets by BI Analysis structure at Group Level:
Budgets, revised budgets, actuals and variances are rolled up from subsidiary companies making it easier to view overall performance and trends across the group at any time, including BI Analysis coding as well as GL Chart of Accounts enabling group level BI reporting.
Simplify the posting of Inter-company Charges:
Raise inter-company Sales Invoices that automatically create Purchase Invoices in the receiving company. Purchase invoices remain "unposted" until approved and coded in the receiving company. Ensures that inter-company accounts remain balanced for elimination at group level, even if balances are in different currencies.
Month End Currency Revaluations:
Provide your team with the tools to simplify the revaluation of foreign currency bank, debtor and creditor accounts at subsidiary level based on centrally maintained exchange rates. Unrealised gains (losses) are automatically posted and base currency value of assets and liabilities adjusted prior to consolidation, facilitating elimination of intercompany balances at group level.
Group Sales & Purchase Analysis:
Consolidated Sales & Purchase Analysis to allow group-wide reporting and benchmarking where common products/services involved.
Post Consolidation Adjustments: Make adjustments at group level to eliminate inter-company profits etc. at group level without affecting the subsidiary figures.
AccountsIQ customer, Apera Asset Management's group consolidation was done in spreadsheets: data was exported from various systems and in different currencies, then brought together in Excel. Rob Shaw, CFO explains,
AccountsIQ's consolidation software means there is no fiddling around in spreadsheets trying to get things to tie.  Working in Excel was not sustainable; before AccountsIQ, we had instances where we were struggling to get these reports right, sometimes until 2 a.m." Rob Shaw, Apera Asset Management. Read Apera Case Study.
I don't know of any other system that can do consolidation the way AccountsIQ can. It takes a lot of complexity out of everything and that saves us a lot of time. It used to take two weeks to do our accounts; with AccountsIQ and other improvements, we now get our accounts out in five working days," Wayne Copeland, Head of Finance, AES International. Read AES International Case Study.
About AccountsIQ
AccountsIQ's award-winning SaaS Cloud-based accounting software is ideal for companies with multi-currency, multi company accounting and enhanced business analytics needs. The scalable solution enables the system to be used by any company, large and small. The platform is currently used by 4,000 customers in 85 countries, with 33 different currencies in use in 25 tax jurisdictions.
Discover the benefits of automation with our financial consolidation software. View Consolidation Software features. Read more about our multi company accounting functionality.
Contact us to find out more
Discover our multiple entity account consolidation checklist, or if you'd like to chat to us about multi entity consolidation and accounting, just get in touch. Call us on +44 (0)203 598 7350 or ask for a Demo.