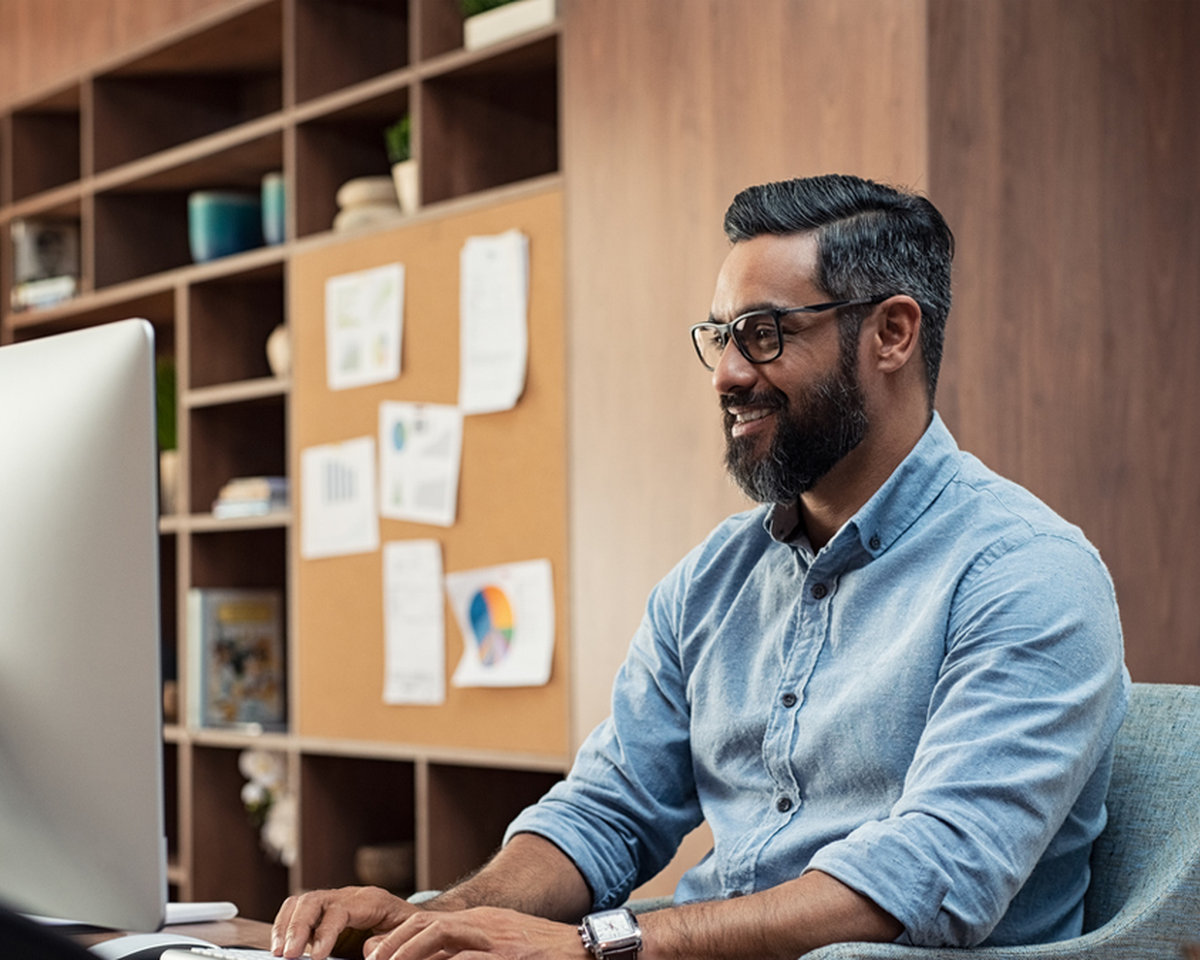 Simplifying consolidation: how this organisation ditched spreadsheets and paperwork
With 197 parishes, The Archdiocese of Dublin needed a modern accounting system to meet their complex consolidation and reporting needs. But, they also needed a simple solution. One that was user-friendly and could be easily adopted across all their parishes.
They chose to partner with AccountsIQ for this ambitious project. The result was an organisational step-change away from old-fashioned paperwork, spreadsheets and bookkeeping systems to a streamlined cloud accounting platform. As Ide Finnegan, Head of Finance and Project Director with The Archdiocese of Dublin explains:
We realised early on that we had to offer an accounting solution to parishes that was more than a compliance exercise. With AccountsIQ, we could offer them something more; an easy-to-use template for accounting that cut back on paperwork and saved time on manual processes. This efficiency has positively impacted uptake within parishes."
Ide Finnegan, Head of Finance and Project Director, The Archdiocese of Dublin.
Simple accounting consolidation with heavyweight reporting
Consolidation across 197 entities, all with a high volume of transactions, was complex and time consuming for The Archdiocese. AccountsIQ's easy to use, but sophisticated, consolidation engine simplified the process by reducing manual inputs and automating almost all of the consolidation. It also simplified reporting for auditors through consolidated debtor and creditor reports.
Cloud technology was a major factor for the Archdiocese in choosing AccountsIQ. Their old system was installed on PCs and impractical to roll out to each parish. The finance team recognised that AccountsIQ gave them a clear user experience at the front end, while enabling complex accounting consolidation and reporting on the back end.
Read our full case study to discover how AccountsIQ helped the Archdiocese of Dublin Go Digital.
Efficiency through integration and automation
With around 12,000 invoices a year to process, The Irish Times Group CFO, Mikie Sheehan, identified automation as key efficiency driver.
"The automation within AccountsIQ, when it comes to things like Bank Reconciliation, is really slick," explains Mikie. "As is its ability to integrate document scanning and storage. This gives us end-to-end automation and a paperless Accounts Payable process. 
The team has been working remotely during the pandemic," continues Mikie. "The ability to capture, analyse, distribute for approval, review and pay suppliers with all the information gathered in one place has been a significant capacity driver for our finance team."
AccountsIQ integrates with other business systems
Integration between AccountsIQ and sales data held in the in-house ad booking system was vital to The Irish Times Group. This ensures their sales team has an up-to-the-minute credit status for every account. It also automates a rules-based process for issuing dunning letters, removing admin-heavy, error-prone processes, and providing vital cash flow support.
Read our Irish Times Group case study to find out about their implementation journey.
Hybrid working and the office of the future
With a cloud-based accounting system, finance teams can operate from anywhere in the world. As AccountsIQ's COO, Darren Cran, explains:
Remote and hybrid working will continue long after pandemic restrictions ease. AccountsIQ, being cloud-based, has already enabled this transition for our customers and they have experienced an increase in focus and productivity as a result. Work/life balance is now foremost in everyone's minds and cloud technology makes it straightforward for organisations to offer this flexibility to their finance team."
Agile and scalable for fast-growing businesses
The ability to scale easily is another reason many customers choose AccountsIQ. The software is intuitive and, if you have growth ambitions, AccountsIQ enables you to move quickly as you add new entities to your group.
For Fiona McKenna, Interim CFO with StitcherAds, a Facebook and Instagram marketing partner, her key accounting system requirements were:
Simplicity: it had to navigable by non-accountants
Capable of rapid deployment
Cloud-based with multi-user capabilities and consolidation
The ability to scale as the business grows.
"StitcherAds has ambitious growth plans and we need to be able to slot in new entities," explains Fiona. "I compared three systems and AccountsIQ proved the best solution to meet our needs now and in the future. It's an affordable accounting solution that can grow with the business."
Find out more about how AccountsIQ helped StitcherAds go for growth.
When our customers are asked to sum up the main benefits AccountsIQ brings to their team, they nearly always talk about the simplicity and time saved with consolidated accounting. Typically, they say:
Using AccountsIQ means month-end now happens only at the month's end
We complete our consolidation more quickly; it doesn't dominate the whole month
We have the headspace to do other things.
Find out more about simplifying consolidation with AccountsIQ
Read more of our customer success stories to find out how forward-thinking finance teams are benefitting from quick and easy consolidated accounts with AccountsIQ.
Play back our Multi-Company Accounting & Consolidation Webinar  to find out how we can help you with multi entity consolidation, or discover more about multi currency consolidation.
Get in touch at Sales@AccountsIQ.com for a free consultation and demo.