Published by Jeni Peacock on 9th November 2021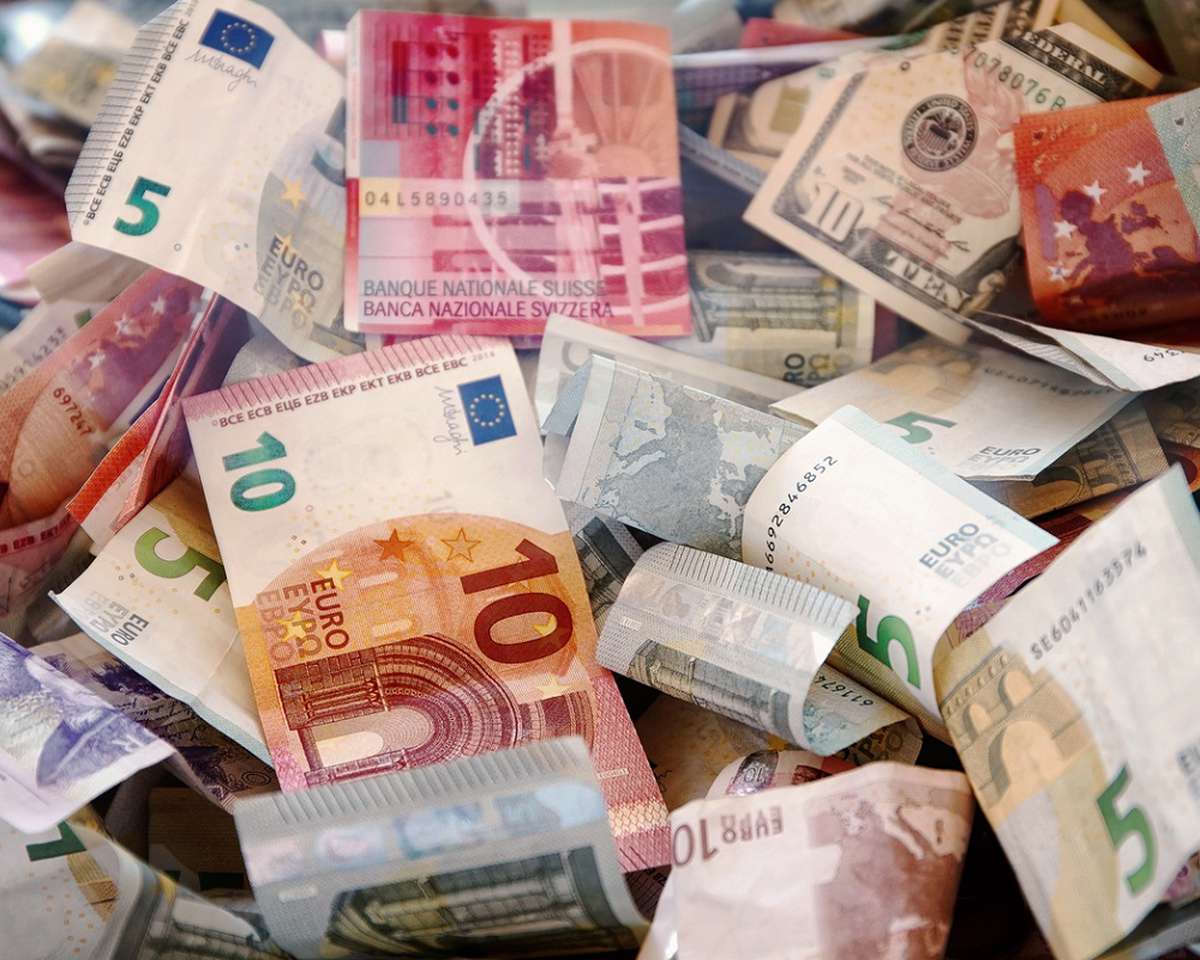 Multi-currency consolidations are essential for group companies with subsidiaries, franchises, holding entities, or other structures in more than one country. As a growing business, it's likely you already need to transact, account and report in multiple currencies. At some stage in your growth journey, you might even consider setting up an overseas entity.
There are many benefits of setting up locally based subsidiaries, rather than simply selling cross-border. This could be for compliance reasons or just to be closer to your customers. However, it can take you into the more complex accounting world of multi-currency consolidation.
Multi-currency consolidation can be quite complex
In simple terms, multi-currency consolidation is combining the financials of your international entities (with different reporting currencies) into a single entity (with one reporting currency).
So far so good. But other multi-currency consolidation complexities can arise. For example, within your group structure, you may also have:
Single entities trading in multiple currencies
Multiple bank accounts in different currencies
Subsidiaries with a base currency that differs from that of the holding company.
If you're using spreadsheets to consolidate all this, they're probably bursting at the seams. Using Excel for multi-currency consolidation is also highly error prone, as there's very little in the way of checks and balances to ensure compliance back to all your original consolidation entities. It can quickly become a bit of a nightmare.
Read our case study to find out how AES International uses AccountsIQ to automate multi-currency consolidation.
AES International is a UK financial advisory company with a branch in Dubai. They chose AccountsIQ because it could easily consolidate their multiple entities, multiple bank accounts and myriad currency transactions. 
"Multi-currency consolidation is crucial for AES International," says Head of Finance, Wayne Copeland. "We have multiple entities and currencies to manage. We were using Quickbooks, but it only allowed consolidation in sterling and that meant the cumbersome use of spreadsheets and manual effort to consolidate the accounts."
Wayne adds;
"AccountsIQ does this automatically. We can easily run a consolidation of six companies and convert the data to any currency we need. I don't know of any other system that can do consolidation the way AccountsIQ can. It takes the complexity out of everything and that saves us a lot of time. It used to take two weeks to do our accounts; with AccountsIQ and other improvements, we now get our accounts out in five working days."
Multi-currency consolidation becomes even more complex as your company grows. Once ambitious companies start expanding overseas, they tend not to stand still. They venture into more new markets and set up or acquire more international entities. All these inevitable structural changes make your multi-currency consolidations even more complex and time consuming.
BayWa r.e., a leading global renewable energy provider has employees and entities across the UK and Ireland. Their Finance Manager, Justin Ampofo, chose AccountsIQ because "it was an ideal solution for simple consolidation of multiple-entities and currencies. The system's one-click process gives our business full visibility of our overall operations without the need for complex reporting or manual consolidation."
Find out how BayWa r.e. simplifies multi-currency consolidation with AccountsIQ
What can finance teams do to make managing multi-currency consolidations easier?
Using spreadsheets for complex multi-currency accounting will always be problematic.  However, a modern accounting system, such as AccountsIQ, enables you to achieve major efficiencies in your accounting practices.  It easily consolidates multiple entities, multiple bank accounts and multiple currency transactions and it produces consolidated management reporting packs.
With AccountsIQ, you can consolidate accounts across your Group in seconds, even with different subsidiaries operating with different currencies. You also have real-time access to your consolidated results from a single system. It completely eliminates the costly and error-prone workflow practices you have to endure when you try to consolidate from different systems and spreadsheets.
Getech is a global geoscience and consultancy group, primarily working in sterling and US dollars. "We previously managed multi-currency accounting in Excel," says Financial Controller Simon Brown. "Consolidation was a logistical nightmare."
"Now, with AccountsIQ, the exchange rates are held centrally in the system. This ensures all subsidiaries in the group use common exchange rates. AccountsIQ's currency revaluation feature creates an automatic routine in the system which ensures accuracy in the calculations and reporting. AccountsIQ saves me a week's worth of work every month end."
Read our case study to discover why Getech switched from managing multi-currency consolidation in Excel to AccountsIQ
How multi-currency consolidation works in AccountsIQ
Once set up, the multi-currency consolidation process is simple and it takes less than a minute to consolidate data from multiple subsidiaries with one click. You can deploy AccountsIQ's Consolidation Module as a stand-alone reporting module; this involves importing Trial Balances from other accounting systems and then consolidating the data in either standard system reports or Excel-based reports. Alternatively, each subsidiary can use AccountsIQ as its primary accounting system and link into the overall group structure for consolidation purposes.
Watch our 2 minute Consolidation Overview video.
Read this factsheet for an overview of AccountsIQ's multi-currency consolidation features.
Register for our Webinar to find out more about multi-currency consolidation.
Join our multi-currency accounting experts for a webinar at 11am on Thur 27th Jan. In just 30 minutes, they'll give a live demo of AccountsIQ, including how you can save hours by automating key processes and consolidating your multi-currency accounts in one click. Reserve your webinar place.
Discover how our financial consolidation software works.
Multi-currency consolidation isn't the only challenge facing international businesses. Check out our Founder and CEO, Tony Connolly's, article addressing more of the accounting issues facing growing businesses looking to expand overseas.