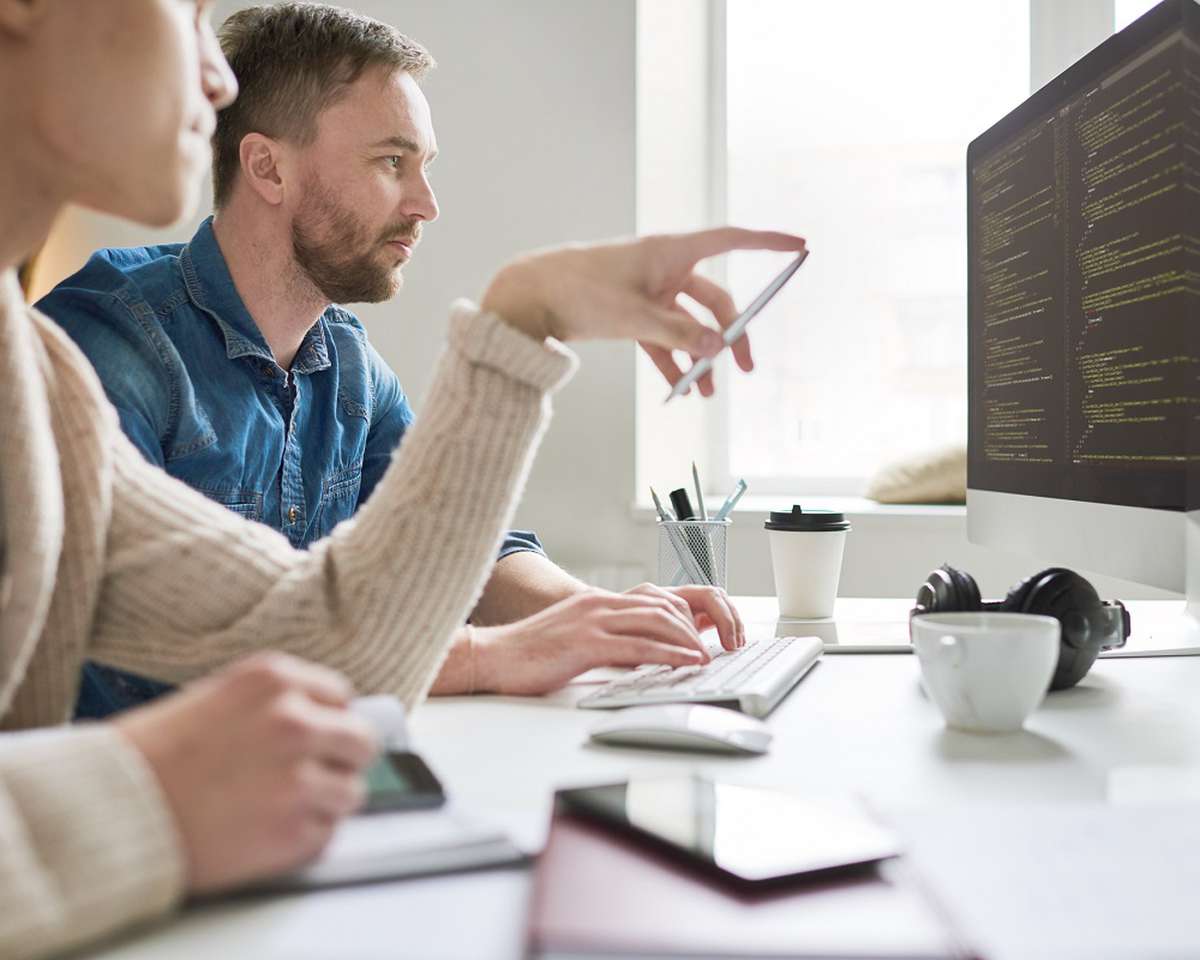 PRESS RELEASE
Jun 14th 2018, Dublin. Ireland – Enterprise Ireland has awarded Cloud Accounting Software developer AccountsIQ a significant grant to support its most innovative R&D programme since the product's initial launch. This innovative programme will deliver an open integration platform to quickly and easily connect with other Cloud-based business applications without the need for specific development expertise. The new platform and tools will be easy to use and provide a very attractive and realistic solution for SMEs. It will also speed up implementation time, reduce service costs and include an extensive range of integration points.
Typical software integrations with Finance systems are Banking [Statement & Settlement], retail Point of Sale [POS], Reservation Systems [Hotels], OCR [Data Capture], Expense, Stock & Procurement Systems, BI Reporting Tools [Extracting Data] and CRM [SalesForce]. All of these can be easily set up with business rules for spreading revenue or cost and are easily maintained from a central location with exception reporting for any errors or fails.
While the Enterprise Ireland sponsored programme is set for completion by 2020, AccountsIQ's CTO Gavin McGahey is fast-tracking the development by adding additional resources to the Development Team based in Ireland. He comments "This will ensure we are set to offer domestic and foreign payments services to our customers by 2019 as part of our new Integration Platform which is a key part of our product roadmap."
Key elements of the project include secure automated authorisation of 3rd party applications to AccountsIQ, easy-to-follow data mapping facilities; data conversion and formatting rules to allow other applications to seamlessly integrate; and includes load balancing controls which manage surges of platform activity. AccountsIQ will have a prominent presence in the global API marketplace including Apple's App Store, Google Play, the Salesforce App Store and Microsoft's new Logic Apps marketplace.
The Enterprise Ireland assessment process was led from AccountsIQ's Dublin Headquarters and Global Development Hub. In order to be successful, the Enterprise Ireland team assessed the business's plans and projections; the core product strength; technical, marketing and leadership expertise; the overall market; plus they conducted a range of interviews with AccountsIQ clients.
Gavin McGahey comments,
During the application process, there was a distinct focus on innovation and, for AccountsIQ, this project is a major milestone in our history which goes above and beyond our everyday product development activity.

Receiving the R&D Funding Award was a proud moment for us all. It not only recognises our achievements to date, it also endorses our strategy and demonstrates confidence in our ability to continue to break new ground as a mid-market financial management software. We are quickly replacing legacy accounting software as businesses continue to embrace a digital strategy which makes finance functions faster and smarter.
The Award from Enterprise Ireland is the latest in a run of company achievements for the Dublin & London based, global application developer which include ranking for the 3rd year in the Deloitte Fast 50 tech companies in Ireland and its entry to Deloitte's 500 EMEA regional rankings for the first time. AccountsIQ has also been shortlisted for the UK Cloud Awards in the Best Fintech Solution of the Year category and has won Mid-Market and Enterprise Accounting Software of the Year at the  Accountancy Software Excellence Awards 2019 and 2018.
Ends
About AccountsIQ
Built for the cloud, cloud-based accounting software from AccountsIQ makes advanced financial analysis affordable for mid-sized organisations worldwide. Its unique way of producing consolidation reports in real time makes AccountsIQ an obvious choice for multi-company businesses. AccountsIQ's ability to integrate with other applications allows customers to join up processes and information business-wide.
Launched in 2008, AccountsIQ now supports over 25,000 users in over 40 countries. This year, AccountsIQ celebrates ranking 21st in Deloitte's Technology Fast 50 high growth index and also won a ranking in Deloitte's Technology Fast 500 EMEA. Headquartered in Dublin, Ireland, AccountsIQ's main commercial office is in London with a services team spanning Europe, the Americas and Australia.