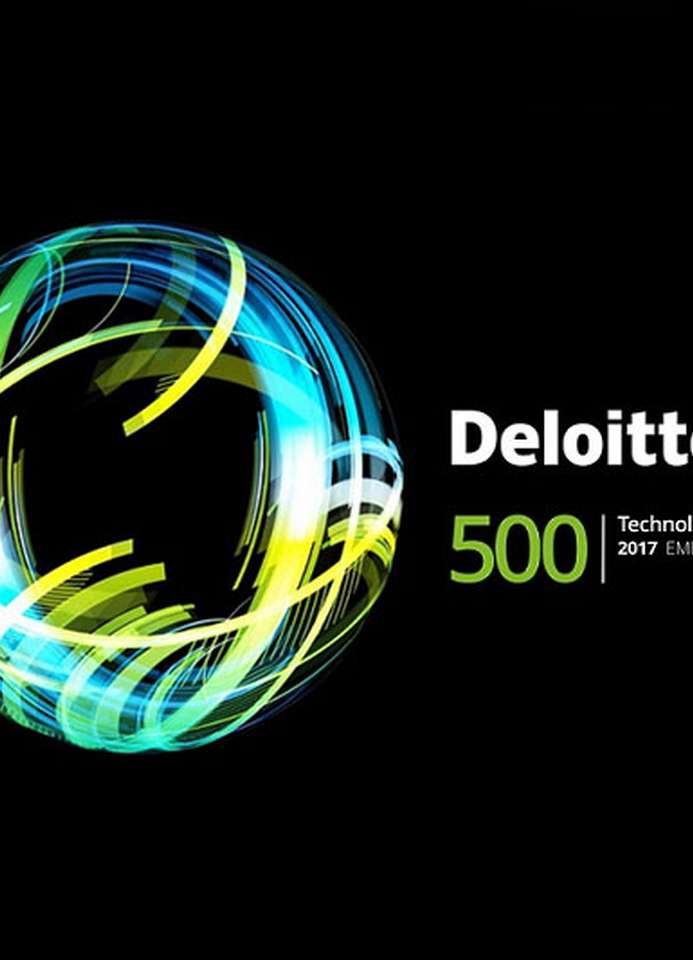 In December 2017, AccountsIQ made the Deloitte Technology Fast 500 EMEA ranking for the first time.  Deloitte's industry ranking recognises qualifying companies that have achieved the fastest rate of revenue growth over four years.  The 2017 ranking includes businesses from 18 countries across Europe, the Middle East and Africa.  Headquartered in Dublin, AccountsIQ's position in Deloitte Ireland's Technology Fast 50 for three consecutive years allowed the Cloud accounting application developer to gain automatic entry to the EMEA programme in which just 12 other Irish technology companies were ranked.
AccountsIQ's CEO Tony Connolly explained, "We are delighted to make Deloitte's EMEA ranking this year having enjoyed a strong position in the Irish ranking since 2015.  We have been around for a little while so achieving consistently high growth is harder for us now than when we started up with a much lighter organisation.  Our growing customer base outside of the UK and Ireland is playing a significant part in our overall revenues and we hope to continue on that route by focusing on product innovation and delivering a great service both in our home and international markets."
Since making a determined move into the UK market, AccountsIQ's UK sales have doubled in the last 12 months and it is predicted to become the company's main market in 2018.  Sales in other markets continue to grow as AccountsIQ is supported locally in the United States and Australia.
AccountsIQ's UK Managing Director Darren Cran adds, "The depth of functionality in the software offers SMEs quite complex financial management at a low cost of entry.  In addition to the core ledger system, AccountsIQ extends out across the business to offer integrated and automated processes through expense capture and time capture, purchase ordering, budget holder approvals, project management and stock control.  This allows the finance team to deliver work-life change to staff and drive efficiencies right across the business, step by step, in a very low risk approach."
"This year's Fast 500 list is led by organizations with unprecedented growth," said Paul Sallomi, Deloitte Global Technology, Media & Entertainment, and Telecommunications, Industry Leader. "As technology continues to evolve, 2017's ranking companies show that every industry is ripe for transformation, impacting both consumers and enterprises across sectors. We congratulate our winners and are excited to see their continued achievements in 2018."
The 2017 EMEA program featured winners from 18 countries, with an average growth rate of 1,377 percent, up from 967 percent in 2016. Growth for individual companies on the list ranged from 220 percent to 107,117 percent. Winners were selected based on percentage fiscal-year revenue growth from 2013 to 2016.
About AccountsIQ
AccountsIQ has over ten years' experience bringing smarter accounting to small to mid-sized organisations and groups. With the technology and price benefits of a Cloud-based application, AccountsIQ software makes advanced accounting and bespoke reporting affordable in one monthly fee.
Its ability to scale to meet the more intricate needs of larger businesses and integrate with other applications makes our software hard to outgrow. The unique consolidation aspect makes it an ideal solution for multi-company businesses.
More about the background story to AccountsIQ.
Get in touch for more information.