Published by Jeni Peacock on 4th August 2021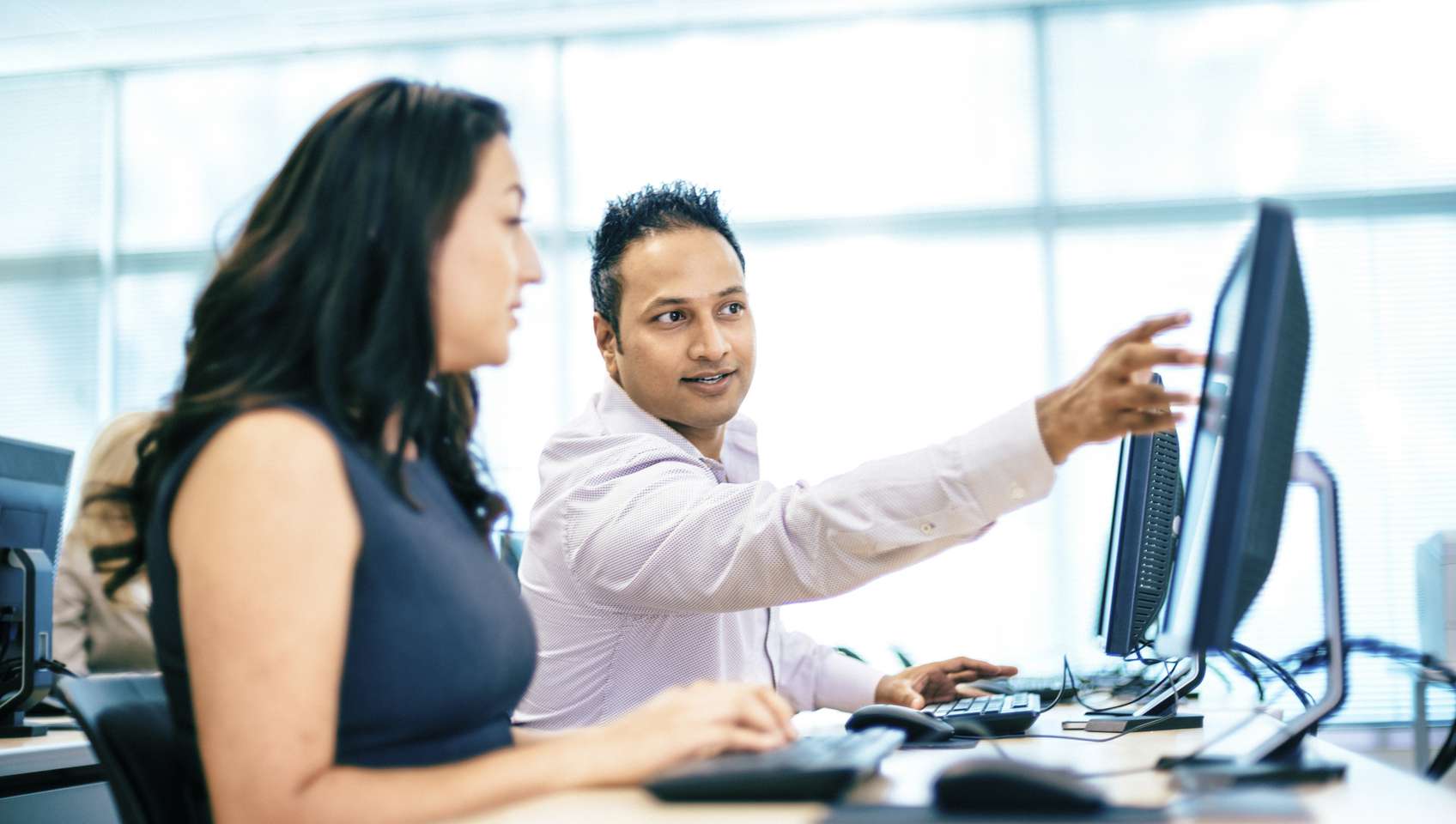 Every CFO wants to implement their new accounting system on time, within budget and with minimal disruption to the business. However, according to Forbes Technology Council, the main reasons software projects flounder have nothing to do with the software.
Most software projects are derailed because of:
1.       A lack of understanding of the needs of the business
2.       Inadequate planning, unclear requirements and undefined roles  
3.       Poor communication that leaves people working in silos, with not enough emphasis on soft skills, such as training, coaching and team building.  
AccountsIQ's Head of Onboarding and Implementation, Sinéad Brennan, has a unique perspective on these issues. In her previous Financial Controller role, she implemented AccountsIQ's software for a complex, multi-entity organisation. As such, she's well aware that implementing a new finance system can be a daunting prospect for any finance team.
Sinéad has first-hand experience of how to engage and bring all the project stakeholders onside. We asked her to share her insights into how to avoid these three main pitfalls.
Pitfall #1 - Lack of detailed understanding of business needs
Before we design an implementation plan, we ensure we understand your business needs. "In our customer discovery calls we ask lots of detailed questions," says Sinead. "For example, we all need a clear idea of what the Chart of Accounts and BI reporting should look like. That means knowing what data the business needs to see and in what format."
"Engage early and get buy in."
The kick-off meeting is the time to involve all the key stakeholders and manage expectations. "Engage early and get buy in," says Sinéad. The project goal is a successful system implementation, but we also want the 'people experience' to be successful.
"Bring in the people responsible for key processes and identify a project lead," continues Sinéad. "Making it a collaborative effort ensures the right people are making the right decisions. But it's also important that your project lead has the authority, respect and bandwidth to run the project."
Sinéad suggests running some mini workshops with key stakeholders, particularly in large, complex organisations. "The AccountsIQ approach isn't 'out-of-the-box'," she explains. "We want every customer to get the most out of the system.
"Investing the time up-front means we gain a good understanding of our customer's current processes. We also make sure they have a detailed and broad understanding of everything our software can do for them."
"We needed a system that was navigable by non-accountants and capable of rapid deployment."
Find out how Fiona McKenna, Interim CFO at StitcherAds, managed the implementation of AccountsIQ in just four weeks.
Pitfall #2 - Inadequate planning, unclear requirements and undefined roles 
This pitfall invariably manifests in companies trying to force too much change, too fast. That can really overwhelm your team. According to Sinéad, project phasing is the answer. Her advice: "Be realistic, focus on what's business critical and leave other digital wins until later."  
What does project phasing look like in practice?
We can usually get you up and running on our 'Core Financials' software within around four weeks. That's an average; we have done it in just a few days but for a highly complex organisation it can take longer. However, you don't have to rush into implementing all the system capabilities straightaway.
AccountsIQ has an extensive BI structure with six dimensions. But you might feel happier using up to four dimensions to start with; you can always add other dimensions and enhanced reporting later.
Introducing a new system is an excellent time to review your processes and AccountsIQ can work with you to do this.  "There's no point building a new system around old processes," says Sinéad. "But you need to include your team in the review process and encourage them to prioritise needs based on business benefits."
"I signed a contract Wednesday morning and we went live at 4:30pm the next day."
Find out how Neil Goulder, Director of Finance & Operations at arts charity, Artichoke Trust, was able to implement AccountsIQ in a record-breaking two days.
Pitfall #3 - Poor communication and not enough emphasis on soft skills and training
Collaboration and detailed planning are vital and that requires excellent communications. Sinéad's team ensures all the timings are clear in the project plan they design. They assign tasks (to themselves and to your project team) and there's constant communication back and forth to ensure it all goes smoothly.
"The AccountsIQ team is always on hand to advise on setting up the system," says Sinéad. "We give you a test environment, with a bespoke Chart of Accounts and BI structure, so you can run test reporting and trial processes. We have regular catch-up calls to see you through your first month-end reporting."  
How to implement an accounting system successfully
Good communications are essential as well as effective training, which is a critical success factor in any software deployment. With our e-learning platform, AIQ Academy, your team can start their training from the design phase of the project. Each module clearly explains everything your team needs to know, from simple tasks up to complex consolidated reporting. Employees can learn in their own time, from anywhere in the world.
Watch our 2-minute overview video of AIQ Academy.
For more detail, read our white paper: Digital Transformation Part 2: Scoping your implementation project & planning for success
In summary, here are our 5 quick tips for how to implement an accounting system successfully
1.       Hold a kick-off meeting or mini workshop to get everyone engaged
2.       Ensure stakeholders understand the project scope and their role
3.       Collaborate – bring in all your key people
4.       Don't force too much change, too soon – think about project phasing
5.       Have a clear plan, assign tasks and keep communicating.
For more expert advice on how to implement an accounting system, sign up to our free Webinar on Implementing a new Finance System.