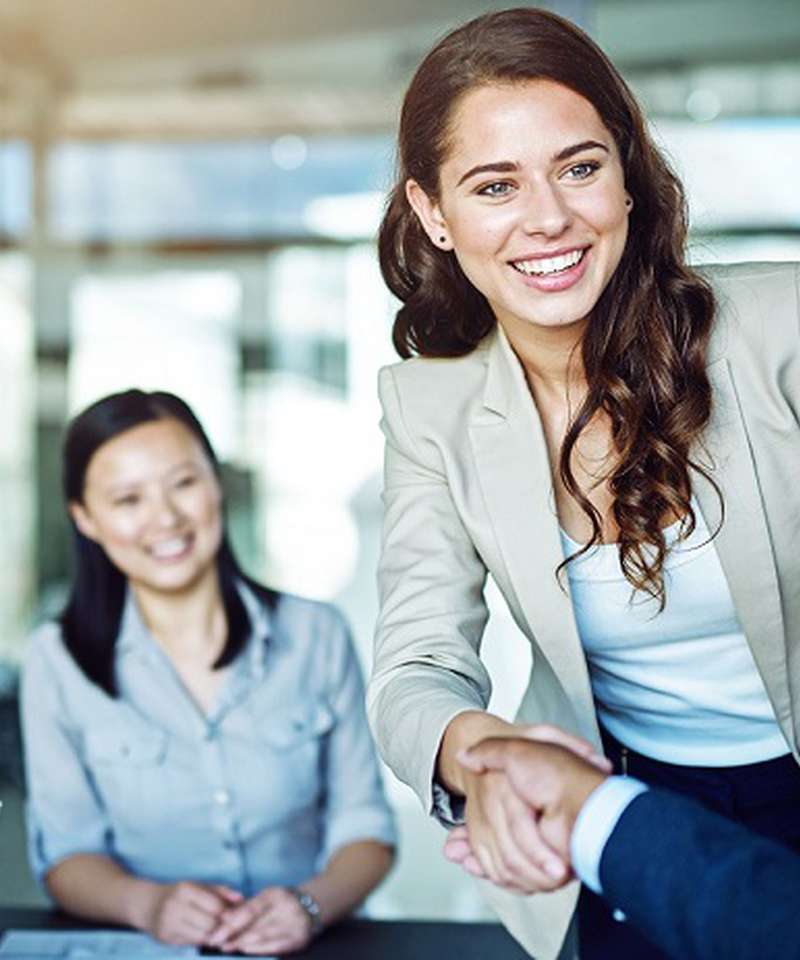 AccountsIQ's cloud accounting software for accountants is the perfect cloud accounting app for practices, helping them to attract new clients and increase the value of the service they provide by:
Offering more than just accounting
Reducing time spent on administration
Producing complex consolidation reports with ease
Spending more time collaborating online and less time on client site
Winning new clients in new markets or geographies
Providing a tailored solution for some clients
UK's no 1 Mid-market Cloud Accounting Solution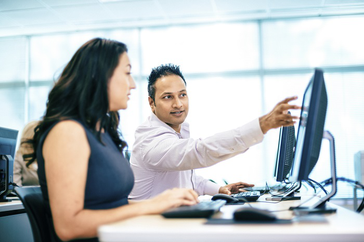 The benefits of Cloud-based accounting need no introduction, small enterprises can now access accounting software for a low, monthly subscription fee and the speed at which business owners can engage with these hosted cloud accounting apps makes them great value for money.  But what about those clients with more complex accounting needs? Moving to a full-blown ERP system is not easy and comes at a premium price.
At AccountsIQ, we have found that middle ground.  Our software offers advanced accounting for growing businesses in the SME space and automation tools to increase profits and better insights to help management teams make better decisions.  AccountsIQ makes complex accounting affordable.
AccountsIQ is a whole new proposition for growing businesses with advanced functionality, at a fraction of the cost of an ERP system. A unique way of handling consolidation makes AccountsIQ the first choice for multi-entity companies, and it can easily integrate with other software, saving time and money. Its flexible coding structure allows you to produce meaningful data and business analytics.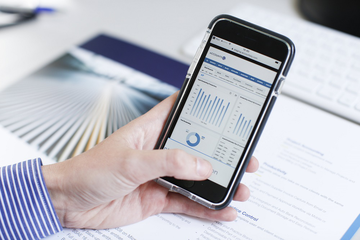 We are proud to work with practices all over the world, helping them deliver growth by putting the right technology in place.  With AccountsIQ, practices are entering new markets; creating solutions for new sectors; finding new ways to make their accounting more efficient; and providing the means for them to supply their clients with priceless and accurate management information. Our proposition to practices is unique and we are fast becoming the industry's No 1, mid-market, Cloud accounting software for accounting practices.
Accounting Software that Helps you Attract Larger Clients
AccountsIQ is a great fit for you if you or your clients need:
Extensive management reporting or have complex accounting needs
Scalable accounting software
Real time reporting
Easy integration capability
Increased efficiency through automation.
Generate consolidated reports easily, no spreadsheets required!
To reduce admin time
Cloud-based workflow to automate approval processes with budget-holders
Advanced functionality at an affordable price.
AccountsIQ is a great fit for practices which offer outsourced accounting services to growing businesses.
AccountsIQ Helps French Duncan Gain New Business
Requirements:
Complex accounting for bigger businesses in the international hotel sector including consolidation; multi-currency handling; integration with AutoEntry document scanning; and industry specific reporting needs. French Duncan needed to expand the hotels business unit of the accounting practice into the middle and larger end of the international hotel sector and to create a solution for Groups.
Outcome: 
"We knew we had to take a Cloud approach to create the kind of service our larger clients want at a reasonable price – remote access, more efficiencies, less paper, less time.  We also need quite complex functionality including multi-company consolidation and multi-currency accounting.  We were never going to get there with Xero alone as it couldn't meet our evolving needs. We started the search for a mid-market cloud solution for hotels and we found AccountsIQ."
Our continued service development, particularly in terms of providing more readily accessible analysis, will take time and careful planning.  From our experience so far, AccountsIQ is the right partner to help us move this forward." Ian Bremner.  Director of Hotel Accounting, French Duncan.
You can read French Duncan's story and watch a video case study.
PwC Choose AccountsIQ for Outsourced Accounting
Requirements:
An outsourced solution which can be rapidly deployed as new businesses are added to the practice and one which will scale as businesses grow. PwC needed to provide a more efficient and more advanced outsourced accounting service to high-growth SMEs using Cloud technology.
Outcome:
"Our challenge is to provide a consistent service to small but growing businesses dispersed across the UK and around the world.  In the Cloud accounting software market, the systems are either too low in functionality or too complex and costly to maintain. AccountsIQ's solution is unique in that it gives businesses what they need to support growth and it gives us what we need to serve those businesses in a very secure and robust manner." Tony Price.  My Financepartner, PwC
To find out more about how PwC use AccountsIQ, watch the video here.
Discover How AccountsIQ Cloud Accounting App Can Help Your Practice
Get in touch to find out more. Email us at Sales@accountsIQ.com or call us on 0203 598 7350 or Request a Demo.