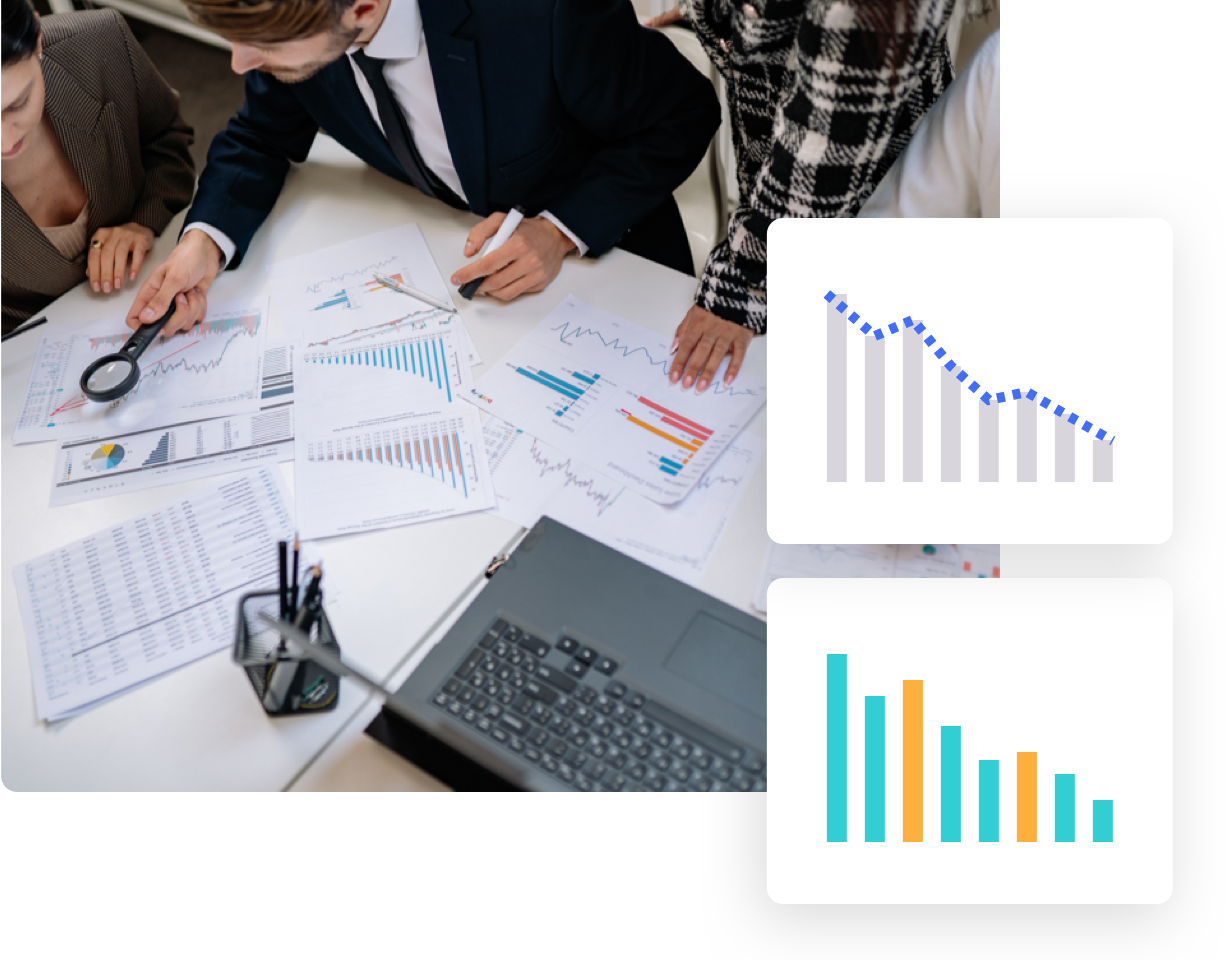 It's a regular process, but probably one with room for improvement. Processing and reporting on each month's financial activity is important, not just to tidy everything up and highlight irregularities, but also in order to keep abreast of the company's overall financial health. With that in mind, let's explore what you can do to improve your month end close for timely and accurate financial reporting.
One-click closing
Because your month end close is predictable and regular, it's a task that can and should be automated as far as possible, even when consolidating accounts. If that's not the way it works in your company, you could improve your month end close, distribute your reports more quickly and save up to one week every month with AccountsIQ accounting software, which gives you the ability to close your month end for your group in a single click.
For example:
Some people spend hours laboriously converting currencies in order to produce month end accounts, because their software isn't up to the task. With AccountsIQ, it's all taken care of, carrying out up-to-date foreign currency revaluations, so your data will always be accurate.
Consolidating accounts across different groups can be a real headache, but AccountsIQ software will save you time and errors by completely automating the process.
You can easily preview your report before clicking to close.
Make easy adjustments
Of course, while the month end close should theoretically cut off your accounting activity and set it in stone, in practice it's never quite that simple. The way in which you deal with backdated adjustments to your accounts will affect the accuracy and integrity of your data, so it's important to follow best practice.
Accruals and prepayments can sometimes complicate your month end close process, but there's no need to spend time adjusting your figures manually. With AccountsIQ, this is fully automated.
Work in progress accounting and deferred revenue posting are made routine using our software.
Share your reports and drill down

Once you have produced your monthly financial report, this important piece of business intelligence can be used for decision making. Is it easy to tell at a glance what's happening in your accounts? Can you drill down to transaction level in order to examine your financial activity in finer detail?
If your answer to either of these questions is 'no, then it could be time to improve your month end close.
Your report needs to reach the right people in a timely fashion. With AccountsIQ you can distribute your reports instantly, using real-time data. (So, if any changes have been made after you press 'send', these will be on the system for them to see).
Stand-alone accounts without visual aids to depict the trends are harder to read. For stakeholders who need a better picture of the company's financial health, providing visuals helps to give an instant idea of what's happening.
How transparent is your data? When logged into the AccountsIQ financial reporting software, it's possible to drill down and edit data for advanced reports, with a full audit trail leading back to the original transaction.
We have recently published a series of guides on Digital Transformation, which you can download. For more information on how AccountsIQ can help you get the most out of your company, whatever your sector, just contact us.