Listening to and learning from our customers' experiences has always been a big part of how we do things at AccountsIQ. In the last year, we've taken that approach a step further and recruited a specialist team of UX designers. We asked them to tell us more about what they do.    
Q: What is UX design and why is it so important?
UX stands for User Experience. It's about how people interact with a product. With a physical product, such as a car, you would evaluate your experience of using it in a number of ways.
It's not just about does it work and get you to where you want to be. You'll also evaluate how easy it is to drive, how comfortable, safe, efficient and environmentally friendly it is. Most people will also have views on what it looks like and how they feel when they drive it.
It's similar with a digital product like Financial Management Software. 
Q: Where do you start when you're designing a digital product like AccountsIQ?
"It sounds counter-intuitive, but we don't start with the design,"
Agnieszka Kusiak, UX Designer with AccountsIQ.
"We start with customer research. We can't just make assumptions about what customers want based on our own experiences or internal opinions and preferences.
To find the solution that fits our customers' needs, we first need to learn what their real needs are. We do that through surveys, talking to customers and running workshops. When we analyse what we've learnt, we often uncover new knowledge and insights. "
Another of our UX Designers, Oksana Popova, explains this succinctly in this six-step process:
The design journey starts with empathy and understanding the product from the users' perspective. This is where we conduct user interviews, online surveys and workshops to better understand their problems and needs. In the 'Define' stage we analyse the data and start to make sense of the research.
Only then do we start brainstorming ideas, creating storyboards and user journey mapping.  Our prototypes are usually wireframes and screen mock ups which we present to customers for user testing and feedback. Then, depending on the results, we might go back to re-visit the designs, do more research or work alongside our engineers to implement the solution.
Q: What is the difference between UX and UI?
"UI stands for User Interface. That's about the aesthetics of the product, such as the typography, colour palettes and imagery,"
Dariia Bondarenko, another UX Designer in our product team.  
"But User Experience (UX) is about much more than simply the way our product looks. It's about the structure of the product and clearly understanding how customers use it, what context they use it in, what problems different types of users have, and what they'd like to see in the product. "
"We need to understand all that, before we can start designing the UI. We only look at things like the layout and what colours and typefaces to use when we have the solution that works for our customers."
Dariia has a simple, real-life scenario to explain the difference:
"Imagine going into a really messy supermarket. The products are piled on shelves you can't reach or scattered across the floor. They're in no particular order and there's no signage. It's frustrating and time consuming to find what you want – that's a terrible UX.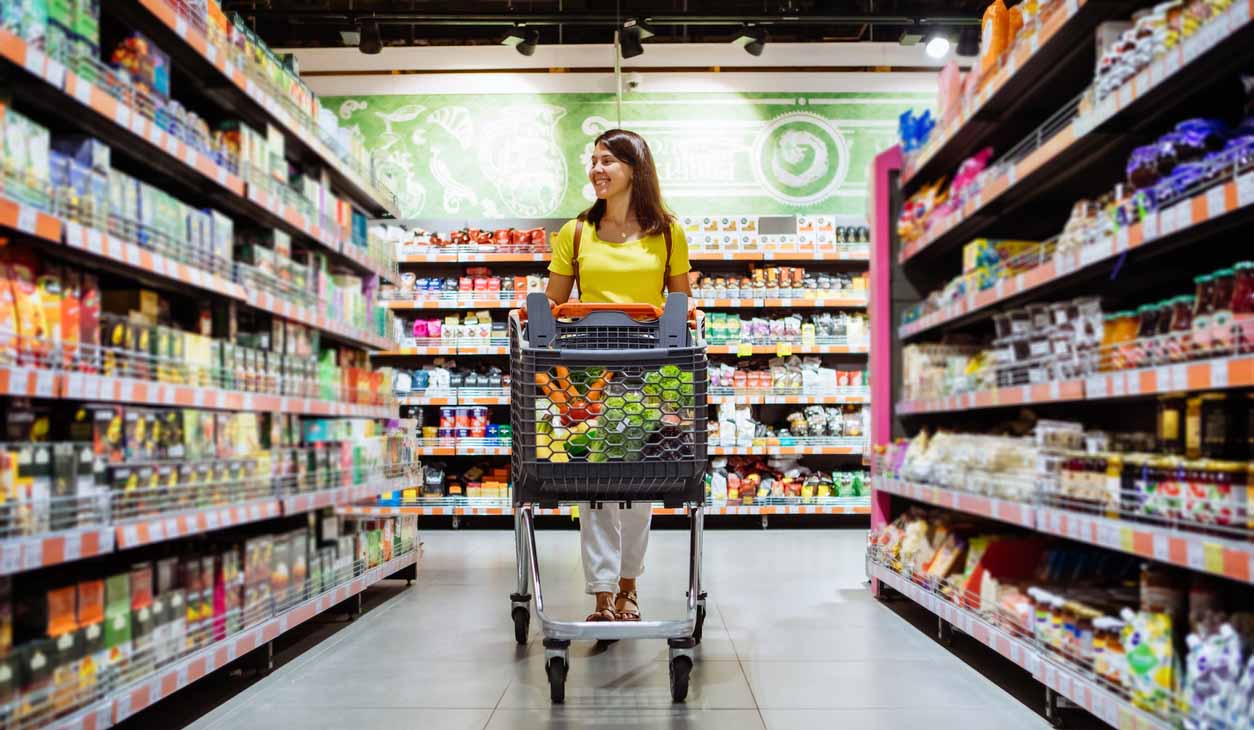 Now, imagine the reverse. You go into the supermarket and it's well-lit, clean and tidy. The products are divided into logical sections and the signage is clear. It's easy to navigate and you find everything you want quickly – you leave the store feeling that you've had a much better experience."
Q: How will AccountsIQ customers benefit from our investment in UX?
Our team of Product Managers and UX Designers are working to create the best solutions for our customers. That includes delivering a product that is well-structured, seamless to use and where you can do more of what you need to do within the product. Ultimately, that means you'll have less manual work and less clicking around or switching between different screens. We also hope that you'll enjoy using the product more – we're aiming to delight!
As Agnieszka summarises:
"When you're using a well-designed website or app, you don't really notice the design. It's just easy to use. It's when users don't have problems and questions, that you know there's been a lot of work done on UX and design."  
Q: What makes a good UX Designer?
It's a relatively new field and, while it is now possible to complete a UX Design degree at university, we believe that the best UX teams are inter-disciplinary. Our team members all have design training. Between them, they also have experience in accountancy, web build, psychology and linguistics.   
As a team, they're unanimous in declaring that empathy is the #1 quality you need to be a good UX designer:
 "You need an analytical mind; someone who enjoys problem solving, is open to new ideas and able to come up with multiple solutions,"
says Dariia.
"But you also need to be able to feel what customers are going through in order to create a good experience – that's where the empathy comes in."
Q: How can our customers get involved in user testing?
We're keen to test our proposed designs and solutions with as many customers as possible. We're always looking to improve, and we love getting feedback on our screen mock-ups or giving customers a test environment to work in and try out new features. We're here to listen to your opinions and find out what you want.
As an example, we're currently looking for customers to work with us on the re-design of our product's main navigation toolbar. If you're open to taking part – in this usability testing project or other future projects – please get in touch. We'd love to hear from you.
The first step is to email feedback@accountsiq.com Let's start something new together!