Irish Franchise of the Year 2022 winners, Camile Thai, find opening new restaurants a breeze with AccountsIQ's franchise accounting software.
The Camile Thai franchise has been keeping Ireland happy with its delicious and healthy 'good mood Thai food' since 2010. Since then, they've grown to 45 branches and they're now expanding rapidly in the UK. This phenomenal success was recognised recently when AccountsIQ's founder and CEO, Tony Connolly, had the pleasure of presenting them with the Franchise of the Year award at the Irish Franchise Association Awards dinner.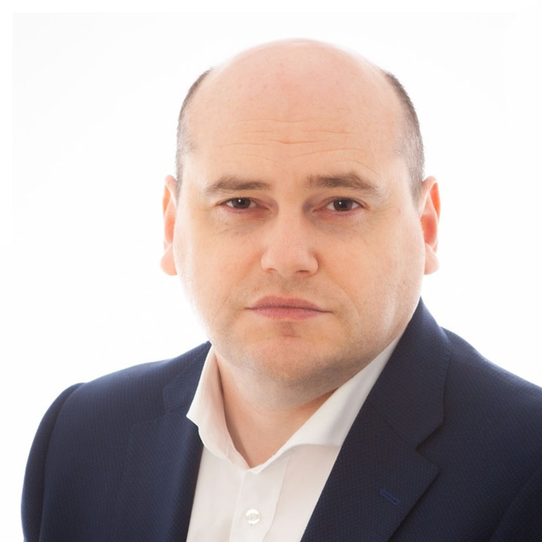 Maurice Woulfe, Financial Controller, Camile Thai
"We've been using AccountsIQ as our main accounting software for about five years," says Camile Thai's Financial Controller, Maurice Woulfe. "We moved from QuickBooks because we were growing so fast. AccountsIQ facilitates growth; we can add new restaurants and still consolidate monthly. It's all really easy."
A single finance platform for the entire franchise
AccountsIQ's software suits a franchise business model because every franchisee can use the same Cloud-based system.
"Each restaurant has its own database," explains Maurice. "I guess like other companies might have departments, we have a separate database for each restaurant. But, because AccountsIQ is Cloud-based, they're all integrated and can talk to each other. That's crucial for us because we need complete visibility across the network."
Making life easier for franchisees
Rolling out AccountsIQ to new Camile Thai franchisees is quick and easy and brings significant benefits.
"We always encourage new franchisees to use AccountsIQ," says Camile Thai's Financial Accountant, Eoghain Grant. "We can set them up and transfer the business ownership very quickly. In fact, it's ready right out of the box. We don't need to configure anything; our franchisees just read the help file and they're ready to go with it."
The head office finance team benefits from the multi-dimensional reporting
Ease of use is essential for franchisees, as they're not normally trained accountants. But Camile Thai's head office finance team are also enjoying the benefits of using AccountsIQ.
"Our business model is complex," says Maurice. "But AccountsIQ gives us full visibility."
Camile Thai's finance team uses the multi-dimensional reporting to drill down to a full P&L for each restaurant and to produce consolidated monthly reports for their management team.
"AccountsIQ is a big timesaver at month end," says Maurice. "It's much easier than doing consolidation in Excel; it's more user friendly and we have fewer errors. The user-friendly FX functionality is also important now that we're growing fast in the UK."
Integration with MarketMan is a huge bonus
Camile Thai have worked with the AccountsIQ team to integrate their finance system with MarketMan (a restaurant inventory management system). This will give them even more granular financial business intelligence information.
"It's so important to us that AccountsIQ integrates with MarketMan," says Eoghain. "It means we'll have detailed information on everything from our stock levels to our most profitable dishes, and we'll be able to do profit level variance analysis."
Maurice and Eoghain are confident that integrating AccountsIQ and MarketMan will also make life easier for their restaurant managers.
"They'll only have to use one system," says Maurice. "They won't have any manual invoice entry or duplications to do. But in the background all the data will go into AccountsIQ."  



"We love using AccountsIQ," adds Eoghain. "And I'm delighted with the way the integration's worked. The AccountsIQ team were super-responsive; they helped us to map out what we needed and worked around our schedule to keep the project on track."
In summary, Camile Thai have found AccountsIQ to be extremely well-suited to running the finances of a complex and growing franchise.
"It makes life so much easier," concludes Maurice. "It's Cloud-based so you don't need a lot of processing power; you can run it on a small laptop in a restaurant.

There are no issues with upgrades because they're done automatically. You also don't need to be an experienced accountant to use it and you don't need an IT person to install it. We just send our restaurant managers a link, they open it, job done!"
Learn more
Read more about how we help restaurant group customers like Chopstix improve their financial reporting across their 45 sites. Learn more about our hospitality accounting software.