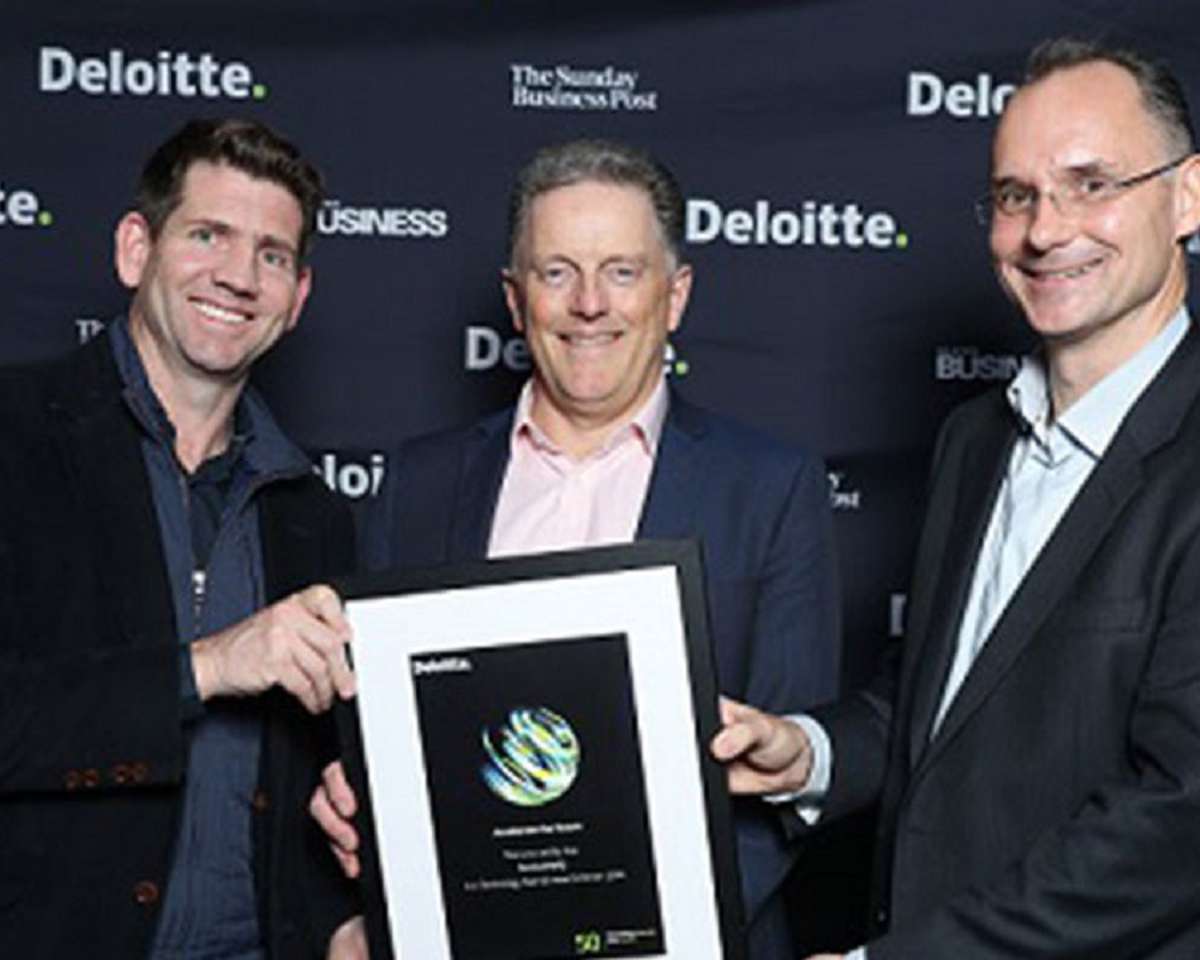 Gavin is a founding member of the management team at AccountsIQ and heads up the technology delivery team, based in Dublin. He oversees all development activity, testing, technical support and the operation of our hosting facility. We spent some time chatting to Gavin (virtually of course) to get to know him a little better.
What drives you to succeed?
Working in technology and software can be tough as anyone who has worked in it for a long period of time knows, but there is a great sense of accomplishment when you see a product you have helped create, being used by customers globally. At AccountsIQ, we're a great team that's been together a long time and there's a shared sense of responsibility to do everything in our power to make the business grow and succeed.
What is the best piece of advice you have been given?
Although he passed away when I was 12, my father's hard work has had a great and lasting influence on me, so to paraphrase Edison "there's no substitute for hard work."
What have been your highlights over the past year?
Although it has been hugely challenging for everyone, our team's response to the COVID 19 lockdown has been amazing. In a matter of days, we were all working from home as normal and there was literally no downside from a customer support or development point of view.
Despite missing the personal interactions within the team and chances to socialise with colleagues, remote working has not impacted negatively on productivity thanks to remote working tools and a great sense of shared responsibility to keep working through this. With a diverse workforce at AccountsIQ, it has been really tough for some team members working far from their home countries and for those parents with young children who are being home-schooled.
What is your favourite piece of tech?
Where do you start? In work we use a bunch of productivity tools that are fantastic and have been game changers in terms of how we work remotely as a team. I particularly like Slack for its design and ease of use.
With regards consumer tech, I use an iPhone and iPad but am not a religious devotee of Apple to the exclusion of everything else.
I recently received a vinyl turntable as a present from my wife that's USB enabled so it's great to un-earth some vinyl records from my teenage years and transfer them to audio files.
What are the challenges companies like AccountsIQ are going to face over the next 12 months?
As a Management Team, we've put in place a growth plan since last year and have spent months reviewing our business model, route to market and Product strategy. We are looking to grow the business significantly adding new resources so we can better serve a large number of customers. Scaling a business and a software platform are certainly challenges for any business but we're ready to face them as a team.
What was your first ever job?
My first job was stacking shelves at a supermarket and working in the warehouse– quite hard work for a teenager!
The following two years I went to Germany and worked at BMW in Munich. Great weather, beer, football and cars – living the dream for an 18-year-old!
What are you reading right now?
I love books and I read a mixture of history, business, sport, and music books. Right now, I'm reading a book about the Beatles (written by Craig Brown). It's really funny and well worth a read.
What is your favourite band?
There's too many to choose from! I love classic rock; I guess Pink Floyd would be top.
Tell us your special skill that isn't work-related
I'm a bit of a quiz geek and have won a few over the years. I've participated in some over Zoom during lockdown and it's been a great opportunity to catch up with friends.
What do you want to do in the next year that you've never done before?
I have a young family (with two children under 4) so getting some quality sleep would be great!
Have you had your 15 minutes of fame yet?
Not yet, but I'm not sure I want it as fame doesn't interest me at all!
What is the most interesting place you've visited and why?
La Paz, Bolivia was memorable for the sense of being somewhere completely unlike home in terms of the people and the terrain.
Keep an eye out for the next blog in this series, as we continue to interview other members of the AccountsIQ team such as our Onboarding and Product Specialist, Ellen Dak.