Published by Jeni Peacock on 10th March 2022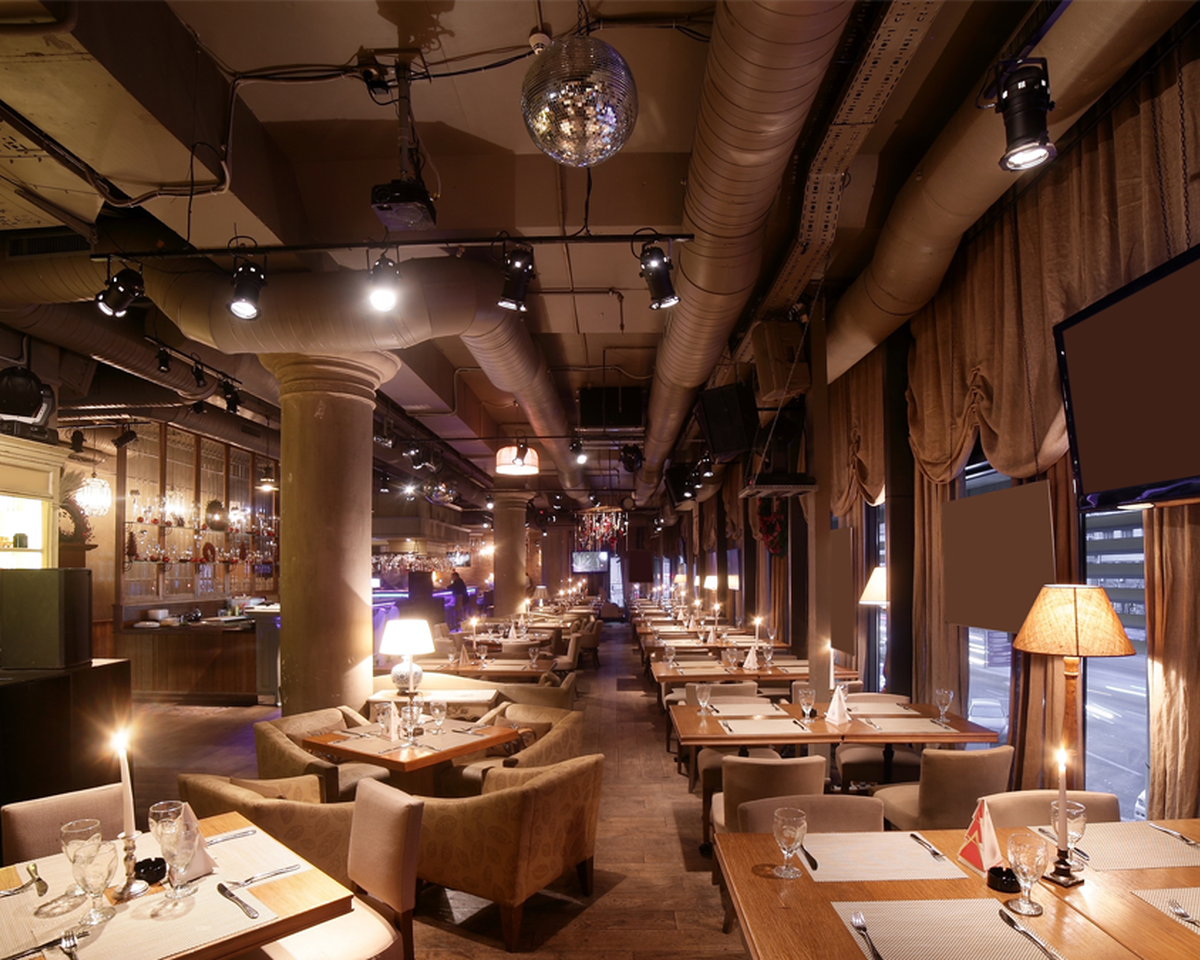 The Irish Franchise Awards are making a welcome return after a two-year pandemic related absence and AccountsIQ is delighted to be a sponsor. Our founder and CEO, Tony Connolly, will present the overall Franchise of the Year award at their Gala Dinner in Dublin on 25 March 2022. We are delighted that our customer Camile Thai has been shortlisted and is a finalist in both the 'Best Irish International Franchise of the Year' and 'Franchise of the Year - Sustainability' categories. And another customer Insomnia Coffee Company is a finalist and is shortlisted for 'Retail Franchise of the Year'.
To mark the occasion, this post sets out some of the key issues franchisors need to consider when choosing a finance system.
As Tony says:
"This is an important event for us. We're looking forward to celebrating your resilience and entrepreneurial spirit at the awards dinner. Growing and sustaining a successful franchise brings significant finance and accounting challenges, so we're keen to engage with this important sector. We want to share our digital finance knowledge and continue to improve the financial management, data analysis and reporting support we provide to our current and future franchise customers."
What financial metrics will a franchise business need?
To run a successful franchise you'll need access to real-time financial data that will help your team answer key questions, such as:
What is the comparative performance of our franchises (for example by location or brand)?
Do we have specific product or service lines that work in one country or region but not elsewhere?
What impact are budgets and resource constraints having on our growth?
How will our growth plans affect cash flow?
What period will start to deliver a healthy ROI for both the franchisor and franchisee?
How do we assess the potential of a proposed new product, service or market?
Choosing a finance system that gives you quick and easy access to these insights will be a key factor in ensuring the continued growth of your business.
How do I choose the right finance system for my franchise?
Evaluating the wide range of accounting software available is a significant challenge for CFOs and finance teams. There are numerous Cloud accounting software providers catering to the micro business and sole trader end of the market. But these can struggle to cope with the many demands of a fast-growing, multi-entity business.
On-premise solutions can be costly and lack the flexibility needed to support growth in the fast-paced and highly competitive world of franchising. AccountsIQ offers franchise owners an alternative in our Cloud accounting platform, which we have designed for mid-market, growth orientated companies. It provides the functions commonly associated with an on-premise ERP system but at a fraction of the implementation and on-going support costs.
Why AccountsIQ is the smart choice for Franchise Management
The franchise model was built to facilitate fast growth. The combination of a proven, replicable business model driven by a professional head office team has enabled many franchises to expand internationally at a rapid pace. That said, being a franchisor is not for the faint-hearted; ensuring consistency across multiple franchisees, while managing cashflow and growth are complex business challenges.
The finance system you choose to manage your franchise is a key strategic decision. Your management team will need strong visibility across all your KPIs to drive fast, sustainable growth. And investors and other stakeholders will demand in-depth analysis of your company's performance, beyond the bottom line of financial statements. 
How can AccountsIQ support my franchise business?
AccountsIQ's accounting software has a range of features specifically designed to support growing franchises. For example:
It's Cloud-based to facilitate secure, collaborative work processes between franchisees and franchisor 24/7
AccountsIQ can be white labelled – you can incorporate our software into your branded franchise website as part of a unique login portal for both franchisees and franchisor
Customised user profiles mean users only see the company which relates to them, or specific features such as data entry screens
As a franchisor, you can track your investments and your franchisee can share their results instantly via the cloud
It integrates seamlessly with your EPOS system, bringing transactions straight into your finance system for instant reporting and accurate financial statements
AccountsIQ's GL-level consolidation function solves the headaches associated with spreadsheets & 'work arounds'
Comprehensive granular business analysis at the touch of a button ensures multi-location or multi-brand franchises have one clear view of the truth
You can manage all your franchise finance operations – from raising purchase orders and stock management to multi-currency trading and intercompany transactions – on one platform
You can onboard new franchisees quickly and easily.
Here's what some of our franchise customers have to say about AccountsIQ
"We are impressed with the reporting capabilities of AccountsIQ, and with the support we got from the AccountsIQ team in implementing the new system. A Cloud solution makes so much sense for a multi-location business like ours. We now have a strong foundation on which to manage and grow our operations and develop our franchise model, while maintaining tight control."
Barry Kehoe, CFO, Insomnia Coffee Company
Read the Insomnia case study.
"AccountsIQ's BI coding allows us to assign different traits to different areas of the business. That's very useful for a business like ours. For example, we have sites at travel hubs, in shopping centres, and on high streets, so we made that one of our BI categorisations because they all act in very different ways.

Now we can pull out performance for these three different types of sites. Similarly, we can slice and dice reports by area manager, or like-for-like sites. Having access to all of these different dimensions is really useful."
Joanna McGovern, Finance Director, Chopstix
Read the Chopstix case study.
"We needed cloud accounting software without the limitations of starter systems and – just as vital – one that would produce quick and easy financial reports without the costs associated with an ERP. AccountsIQ is the perfect mid-market solution. It has powerful consolidation capabilities perfect for our franchise needs."
CFO, SuperCuts
Find out more about the Irish Franchise Association Awards.
Find out more about AccountsIQ's Franchise Accounting Software.