Published by Jeni Peacock on 20th January 2022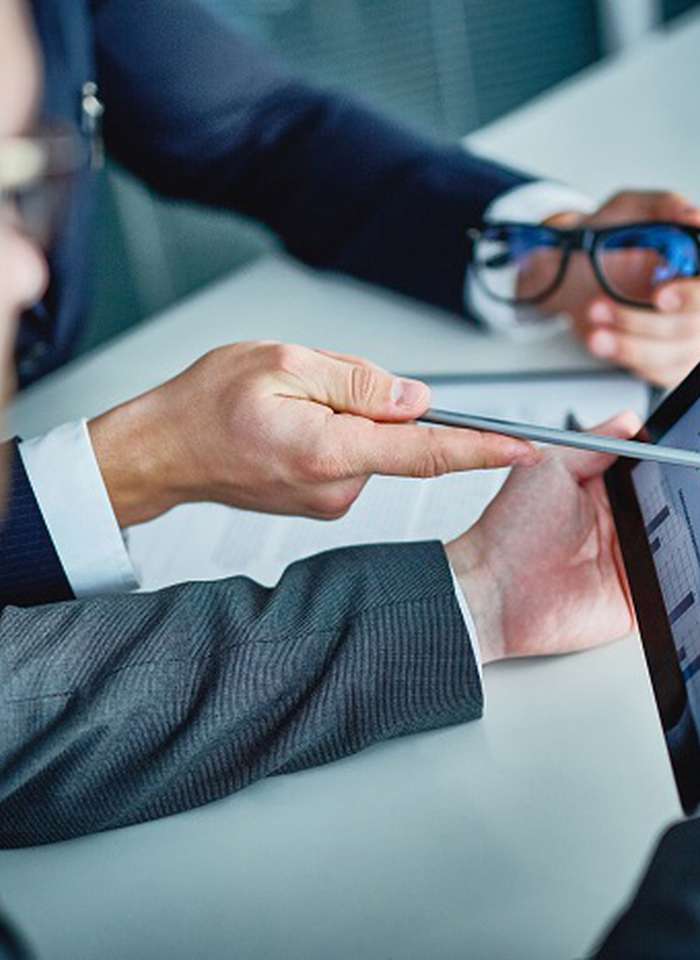 Accountants and finance teams who use the Bank Feeds function in AccountsIQ become more efficient. That's because, with live bank feeds, you no longer need to:
Manually enter your bank transactions into your AccountsIQ platform
Manually download your bank statements.
What is a bank feed?
A bank feed is an automated, secure, digital transmission of your statement transactions. It goes from your bank directly into your AccountsIQ cloud accounting software. It helps reduce administration and saves time, so you can focus on running your business.
How can live bank feeds help your business become more efficient?
There are three main benefits to setting up automated, live bank feeds:
1.       You save time
With live bank feeds built into your AccountsIQ platform, all your bank transactions are automatically reconciled. You don't need to manually download files or manually enter data from paper statements. Your records are automatically kept up-to-date.
2.       Your data is more accurate
You don't need to worry about missing a transaction or entering it incorrectly. With AccountsIQ, bank transactions are automatically imported four times a day*. You'll have up-to-date information for a real time view of your financial position.   
*Depending on the bank.
3.       You can monitor activity and your month/period close will be quicker
You can quickly reconcile your bank transactions with transactions posted in AccountsIQ. This helps identify any delayed or unusual transactions with your bank. That means less work at month-end and the option to perform bank reconciliations much more frequently – even daily – to ensure confidence in your cash position data.
In many SMEs and accountancy practices, highly qualified finance professionals spend significant amounts of time doing manual reconciliations. That's time that could be spent providing valuable support and strategic advice to your clients or colleagues across the business. With frequent updates of your actual bank positions, you'll also have access to more real-time data to help you make better decisions, faster.
How bank feeds work in AccountsIQ
Setting up bank feeds in AccountsIQ is straightforward. Watch our AIQ Academy video on how to set up bank feeds.
We've made it as easy as possible with a new menu option in your AccountsIQ platform, called 'Bank Feeds Set Up'. This enables you to download your bank statement transactions automatically from your bank into your nominated AccountsIQ entity bank account.
This data feeds the AccountsIQ automated bank reconciliation process, matching transactions and highlighting exceptions for review. Bank statement lines are automatically imported up to four times a day*. There's also an option to perform immediate or ad-hoc feed refreshes.
*Depending on the bank.
How does AccountsIQ make the bank feeds process secure? 
AccountsIQ Bank Feeds are powered by Plaid Financial Ltd, a world-leading open banking platform with secure, encrypted connections. Plaid supports over 11,500 institutions across the following countries in Europe and North America.
United Kingdom (GB)
Ireland (IE)
France (FR)
Spain (ES)
Netherlands (NL)
Germany (DE) (for Payment Initiation only)
United States (US)
Canada (CA)
When you set up your bank feed 'consents', we redirect you from AccountsIQ, via Plaid, to your own bank to authenticate your identity.
There's also a full audit trail covering the consents you've created, renewed and revoked, as well as transactions imported.
We operate this secure integration under a European Directive called PSD2 [Payment Service Directive 2] to ensure API access to statement data.
Both AccountsIQ and Plaid Financial Ltd are registered with the Financial Conduct Authority (FCA) under the Payment Services Regulations 2017.
Find out more about AccountsIQ
Explore how our Cloud accounting software is automating and digitising a range of finance and accounting processes.
Check out all the features in more detail on our two-page Bank Feeds Factsheet.
Watch a demo of AccountsIQ in this webinar recording.
Contact our cloud accounting experts if you have any questions.