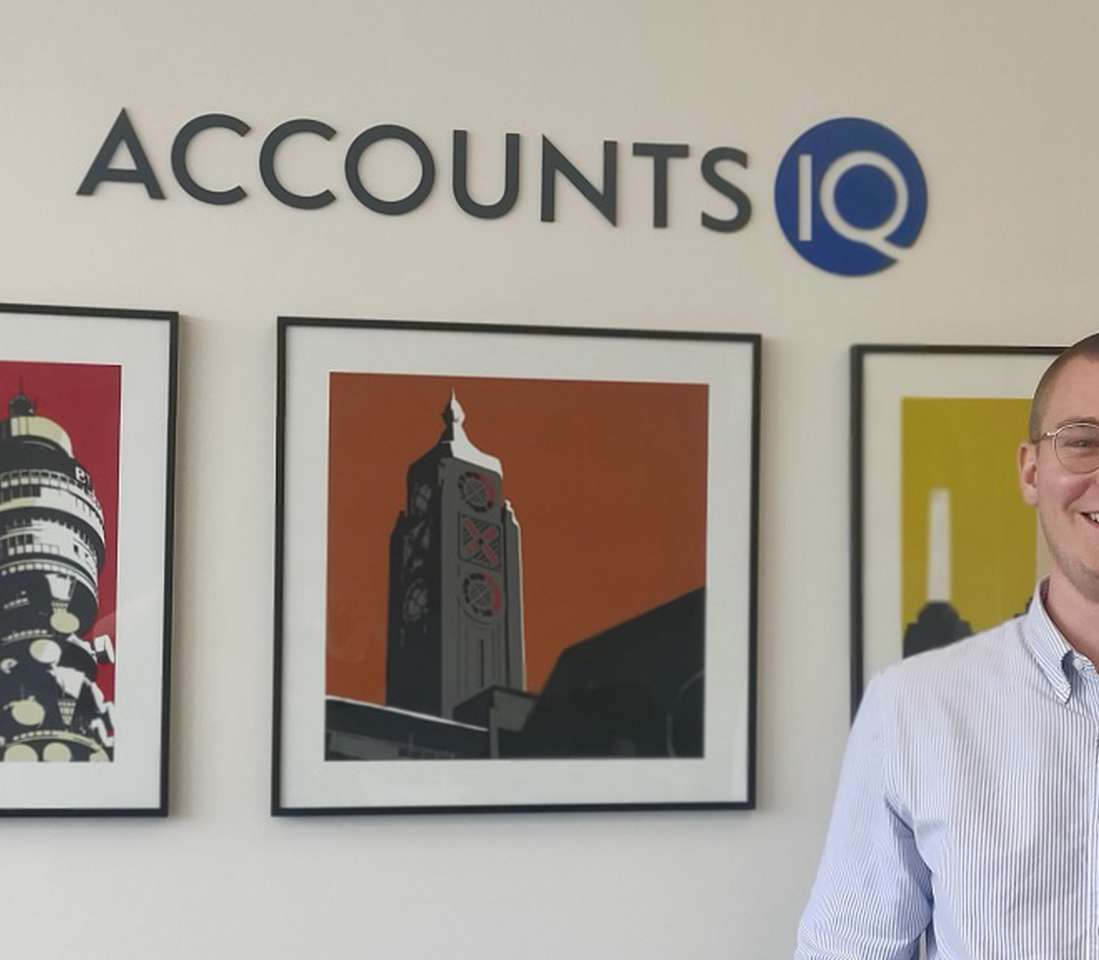 AccountsIQ is delighted to announce the appointment of James Taylor 
James has joined AccountsIQ as Pre-Sales Consultant and is looking forward to sharing his technical expertise with future customers in pre-sales demos. James has joined AccountsIQ from Sage and is based in our London office.
Lianne Gatti, Commercial Director of AccountsIQ explains,
We are delighted to welcome James to the team as  a pre-sales consultant.  James will  be a great addition to our sales team with his technical expertise and his prior experience of a wide range of accountancy applications.  It heralds an exciting period of growth for AccountsIQ."
A wealth of experience
Following his studies in Sheffield, James worked as a Partner Success Manager in a software company, helping accountants in practice move their clients online in the early days of cloud software. He then worked as a Product Specialist where he trained accountants on the various different products, engaging his knowledge in both the pre- and post-sales implementation processes.
When not in the office, James likes to spend his time at the gym, walking his dog and, when the snow hits the Alps, spending his holiday time skiing.  We wish him great success in his role at AccountsIQ.
 > Connect with James on LinkedIn