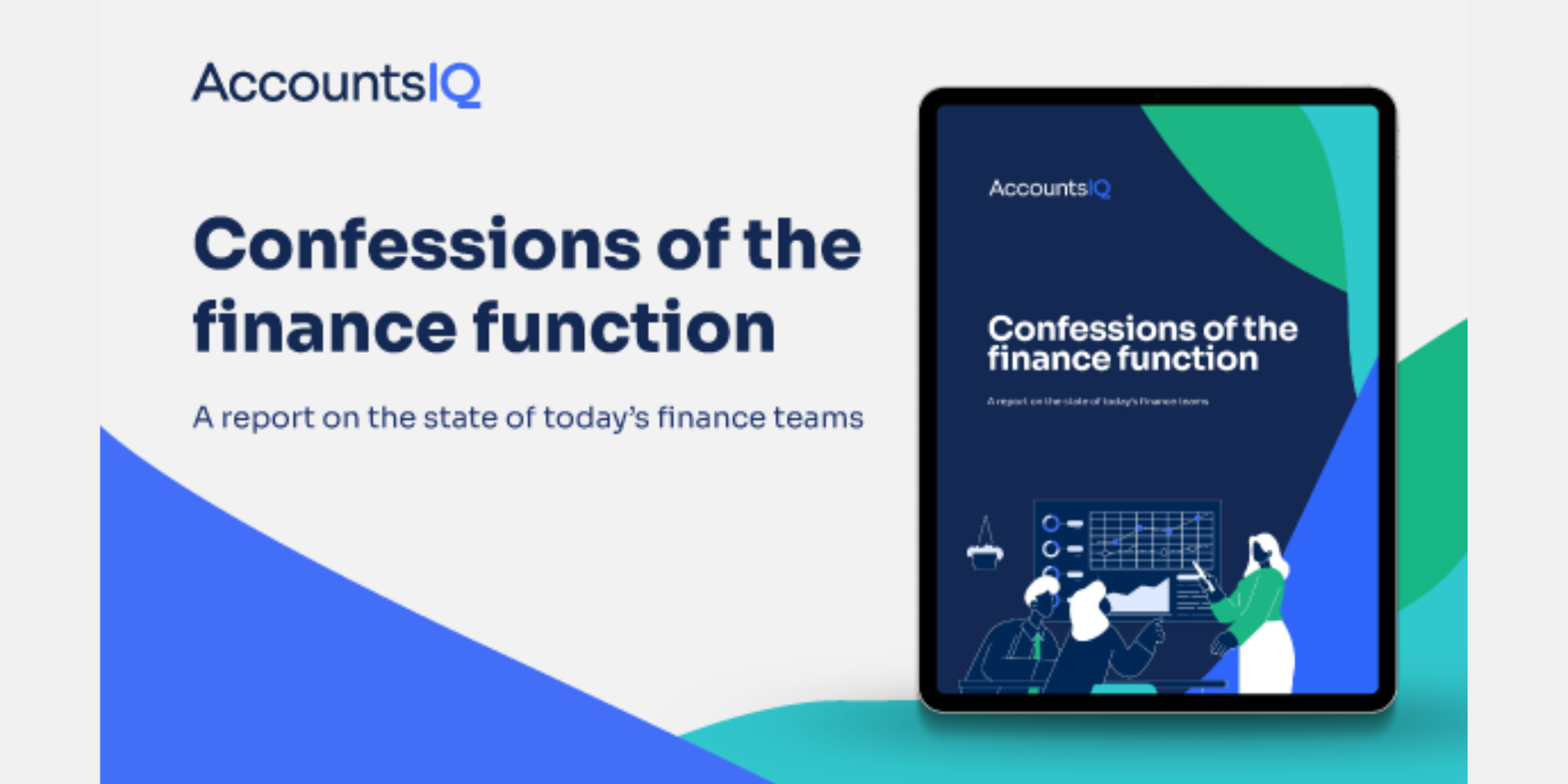 39% of younger finance professionals have taken time off due to stress, and more than half plan to quit within ten years
London, UK – 18th October 2023: Almost four-in-ten younger finance professionals in the UK (39%) have taken time off work for stress, along with 36% of their senior colleagues, according to a new report from AccountsIQ, 'Confessions of the finance function'.
The full extent of the problem with stress in the finance team is revealed in the 82% of younger professionals who said the job has had a negative impact on their life. Worryingly, almost two-in-five workers (38%) said it has adversely affected their sleep, while over a third (34%) said it has been detrimental to their mental wellbeing. The physical fitness of more than a quarter (27%) has suffered, along with diet (22%) and even family relationships (19%). All junior respondents to the survey, which also polled senior finance professionals, have been working in finance and accounting for less than 36 months.
Overall, job satisfaction is higher among senior professionals with 76% saying they would recommend their profession as a career. However, one-quarter (25%) still feel they do not have a good work-life balance and 94% experience frustration in the role (vs 96% of young professionals). Interestingly, the greatest source of frustration for younger professions is having insufficient time to carry out tasks, which ranks only third for their senior colleagues, highlighting how workload may ease as junior professionals move up the ranks.
However, it seems uncertain how many of the young professionals working in finance are looking to reach those senior positions, as the survey also revealed that more than half of young professionals (52%) are considering leaving the profession within the next ten years.
Darren Cran, COO at AccountsIQ said: "Stress and burnout are significant challenges in the finance function. The pressure of deadlines, increased financial complexity and the imperative for high quality and error-free work, combines with an overall sense that expectations are not being met.
"These difficulties affect finance professionals of all ages but are more acute among those who are new in the industry. Younger professionals are often lumbered with much of the uninspiring, repetitive, spreadsheet-based work despite being the first, truly digital native generations. Organisations must address these problems with solutions that remove intensive manual work, to place younger talent in a position where they can truly have an impact in the organisation."
Younger finance professionals are also more concerned about how they are viewed in the organisation they work for. With 75% of senior professionals feel their work is respected across the business, only 58% of younger counterparts take the same view. Younger professionals said they want to see more opportunities for upskilling, promotion and a fairer distribution of work. More than a fifth think greater respect from their board would improve the culture at work.
For more information, download 'Confessions of the finance function' today.
The research was commissioned by AccountsIQ, and conducted by Censuswide which polled 502 finance professionals and accountants in the UK:
251 young finance professionals between the ages of 18 and 35 who have up to three years' experience, and who work in companies with between 40 and 500 employees up to middle management level
251 senior finance professionals in companies that have between 40 and 500 employees, and who have 11 or more years of experience and are aged 31 or more