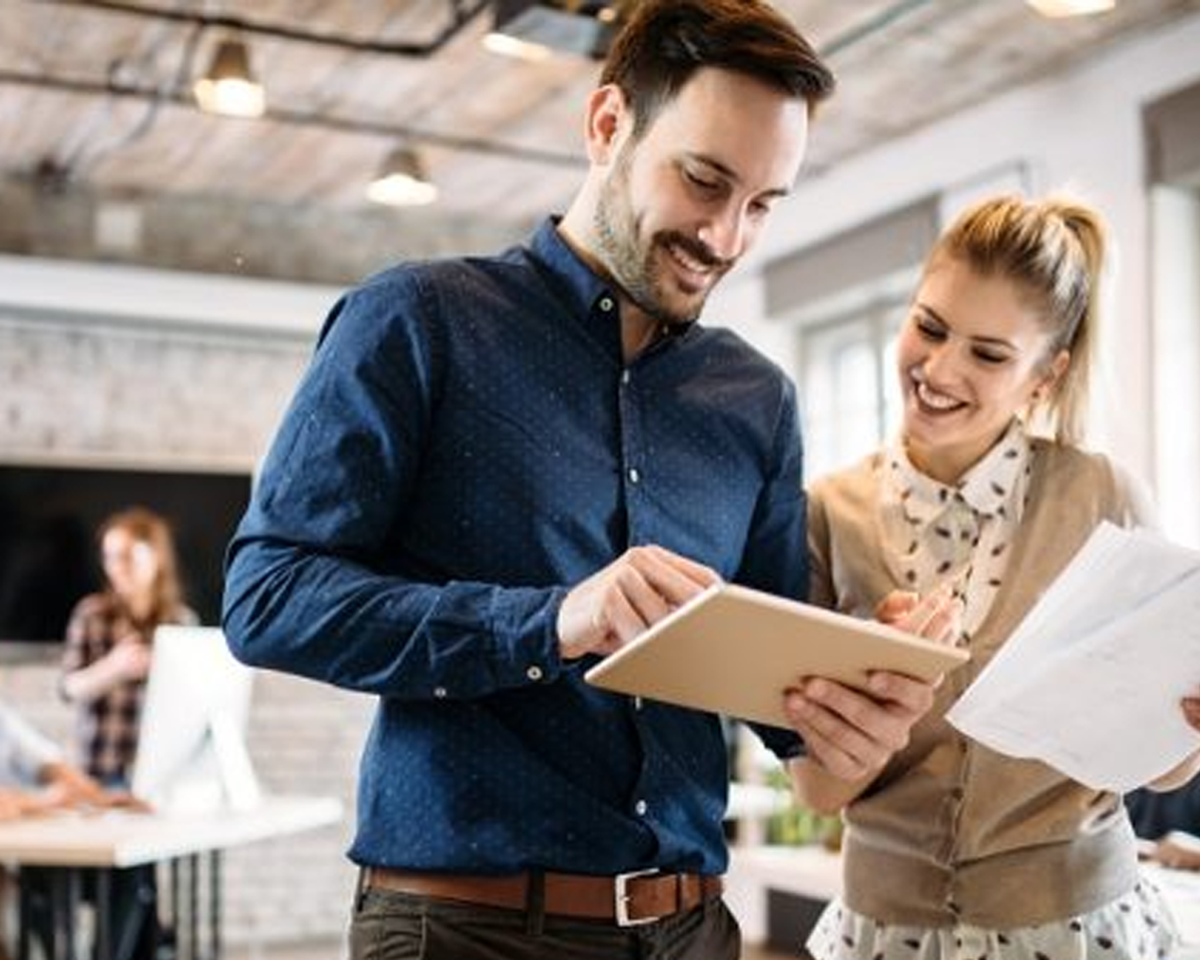 At BrightPay, we're always trying to develop our payroll software so that it does more for you. Our new API integration with AccountsIQ is the perfect example of this ethos in action. Now, you can use BrightPay payroll software in conjunction with your AccountsIQ software. Instead of having to manually enter your payroll journals into your AccountsIQ system, they can be sent directly from BrightPay to AccountsIQ at the click of a button. It couldn't be easier.
Thanks to this innovative API integration, you can connect your payroll and accounting software for seamless processing from start to finish, saving time, effort and money.
How does it work?
API stands for 'Application Programming Interface', and it allows two systems or applications to connect to each other so that they can exchange information and execute pre-defined processes. Put simply, an API works like a virtual middleman, relaying information from one system to another.
Before now, users had to find manual ways of transferring data from one system to the other, whereas nowadays, API integration allows data to be seamlessly transferred in just a few clicks. When you enter your AccountsIQ credentials into BrightPay, the payroll software can retrieve your nominal ledger codes from AccountsIQ and produce your payroll journal in a file format which is unique to AccountsIQ. This enables you to quickly and easily send your payroll figures directly into your general ledger from the payroll software.
It might sound sophisticated and complicated, and technologically speaking it is. But for the payroll administrator, it really couldn't be simpler.
What does this integration mean for payroll?
Okay, this is all well and good but what does it actually mean for your business? In practical terms, the API integration between BrightPay and AccountsIQ allows you to use the two pieces of software at once, without having to constantly copy data from one to the other.
We know that this is something which payroll administrators and accountants alike have been calling out for, as it cuts down on the manual work involved in copying payroll journals into nominal ledgers – something that all businesses have to do if they want to keep accurate accounting records.
Depending on your business and the number of employees you have, this could potentially half the workload when it comes to processing payroll and save you valuable time and effort to boot.
In addition to the all-important time savings, it's also very likely to lead to a reduction in the number of errors made in nominal ledger accounts. This is because BrightPay copies the information into AccountsIQ for you, so there's no chance of you mixing up figures or mistyping accidentally.
Book a free demo today!
Book a free online demo to discover how easy it is for you to streamline your payroll and accounting processes. Our team of experts will walk you through the very simple process of integrating BrightPay and AccountsIQ. They'll also be able to answer any questions you might have, and further explain the benefits of the integration in more detail.
Author: Rachel Hynes, Marketing, BrightPay