Published by Jeni Peacock on 22nd February 2021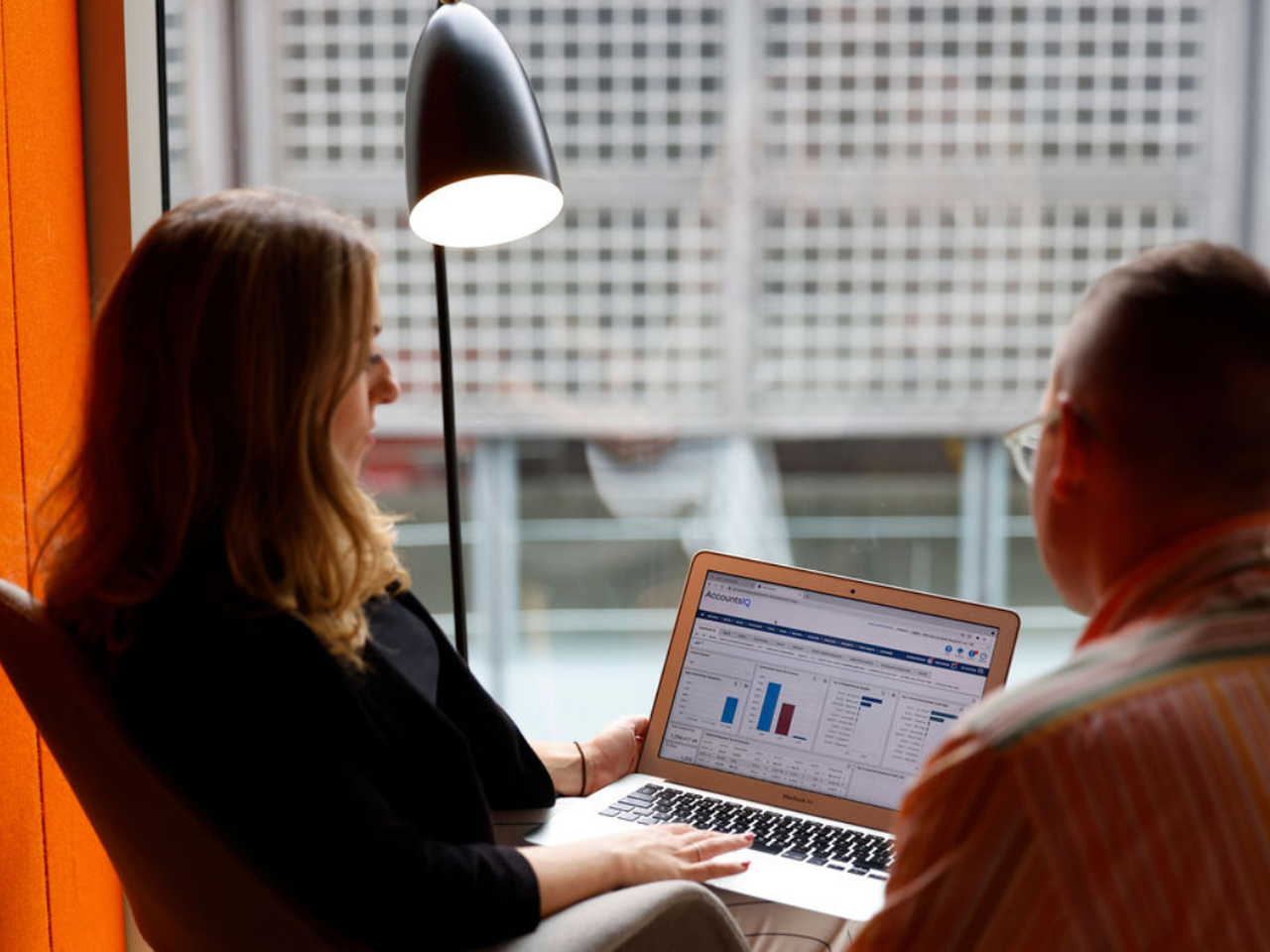 NetSuite is a complex and powerful accounting platform but often such complexity comes at a cost. Users frequently cite the platform as expensive, difficult to set up, unintuitive, and poorly supported. If you're looking for NetSuite alternatives with better support and without the high running costs or laborious implementation, then check out AccountsIQ.
NetSuite Alternatives: AccountsIQ 
Quick to implement and all the essentials out of the box
AccountsIQ was built by chartered accountants with over 100 years' combined experience in implementing finance systems, who understand the needs of finance teams and the challenges of migrating from one system to another. Our mantra is customer success, which is why support is included free with the service. Our aim is to get you up and running quickly with the best accounting software adapted to your needs. We can have you operational with all the core financials within four weeks. A NetSuite installation can take six months or more, and you can expect to pay extra for technical support if and when any challenges come up.
Powerful accounting for SMEs at a fraction of the cost
AccountsIQ's pricing plans include all the accounting essentials at an affordable price, making it ideal for start-ups as well as small to medium sized companies. If you've got big growth plans, then you're in good hands with us. AccountsIQ's agile accounting software is totally scalable, with features and flexibility to grow with you. Think of us as your Cloud accounting partner; we'll work with you to adapt the system as your needs evolve. And unlike NetSuite, you won't need to hire a developer or pay for extra support to benefit from these customisations.
Consolidation features simplify multi company accounting
AccountsIQ features multi-company and multi-currency consolidation with just one click. Our financial consolidation software module covers the full General Ledger and makes it easy to manage your coding structure at Group level. Our unique approach allows Group Finance Directors to structure a single set of GL categories which convert the coding structures across the group. This provides a clear, consistent view across the Group accounts. Once it's set up, you can consolidate monthly reports at the touch of a button.
Best practice solution to Making Tax Digital
AccountsIQ is used by thousands of companies to submit their single and group entity Making Tax Digital (MTD) VAT return digitally to HMRC. We are listed as a MTD compatible accounting software vendor. Our MTD accounting VAT software represents an efficient and best practice solution to MTD so you don't need to worry about compliance. All of our customers get access to automated digital filing as standard.
Cloud-based with numerous ERP software integrations
NetSuite supports integration with third-party apps, however integration bugs have been known to cause frustrating downtime. This isn't an issue with AccountsIQ. We have a comprehensive network of other cloud-based ERP software integration partners which allows us to quickly deploy integrated solutions to connect your systems. Our open API integration for accounting strategy seeks to improve processes and save time without the inconvenience of unnecessary downtime.
A better fit for financial services businesses
AccountsIQ is already being used by numerous private equity, renewable energy, and asset management companies with complex consolidation needs such as Salamanca Group, Tindle Newspaper Group, AES International and Apera Capital. We are experts on consolidation and our solution provides continuous consolidation at the touch of a button. This level of service is only available from NetSuite at a substantial cost.
AccountsIQ is a great alternative to NetSuite and really excels on affordability, usability, integration with other software, and unparalleled customer service.
Trusted by over 4,000 companies
If you're looking for NetSuite alternatives, check out AccountsIQ, award-winning software for multi-company accounting. and our customer testimonials. To discuss your requirements and learn more contact us for a free demo and consultation or join one of our accounting webinars to see an online demo.