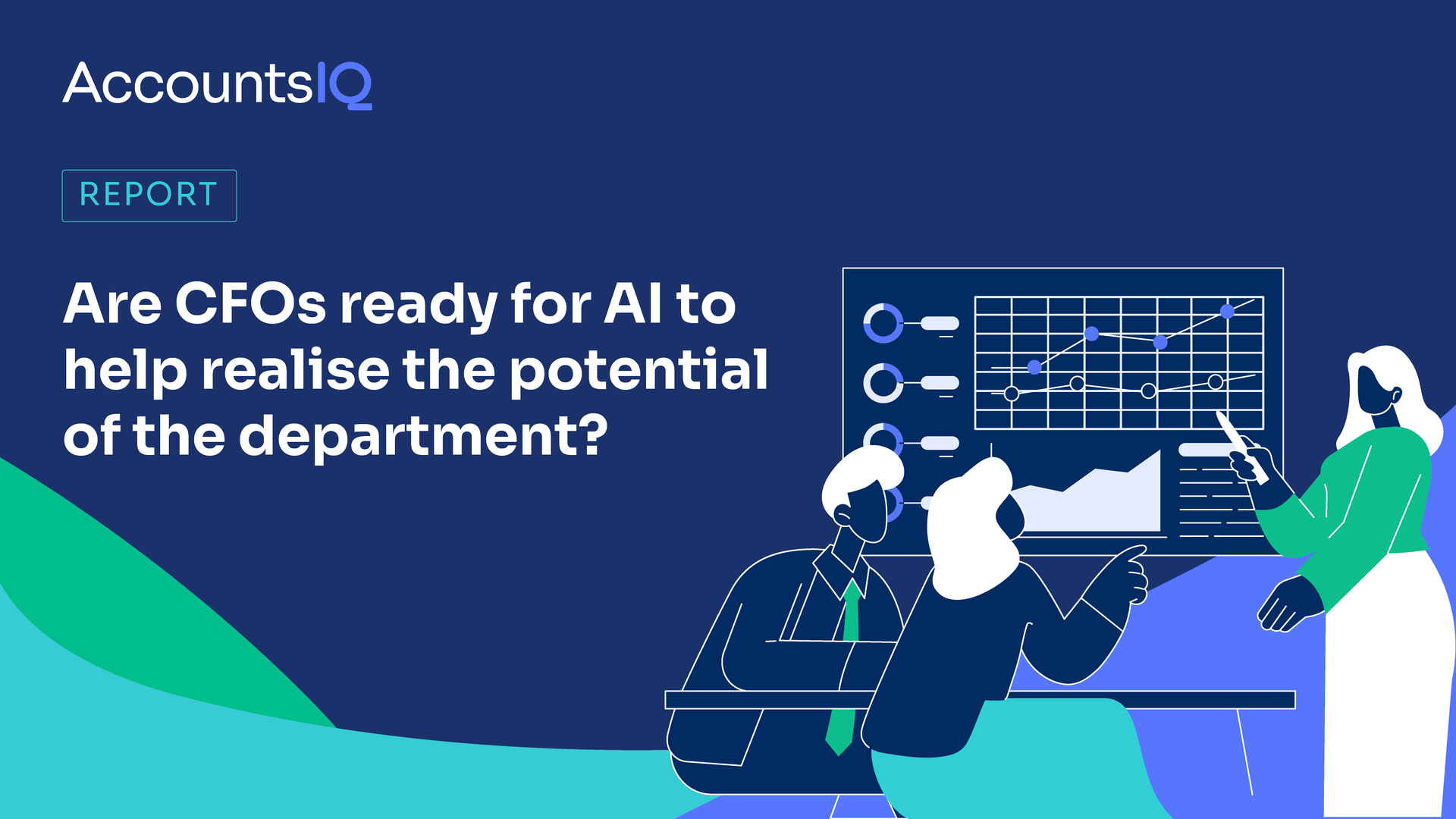 The finance function, like every group of professionals, faces the prospect of upending disruption from technology. Artificial intelligence (AI) and tools such as ChatGPT are widely touted as having the potential to both transform and destroy jobs.
While there is a great deal of talk (plus many YouTube videos) about how generative AI will transform accounting, at AccountsIQ we decided to put the question to finance professionals at medium-sized businesses in the UK. As part of our 'Confessions of the Finance Function' report, we sought to find out how both decision makers and junior employees within finance feel about AI, how it could be used to resolve existing pain points, as well as any fears they have about automation replacing part – or all – of their job function.
Young professionals are aligned on AI, with senior professionals split
Among the 502 finance professionals we asked for their opinions, we found some clear differences according to age and experience. Among young professionals the verdict is clear – 82% believe tools such as ChatGPT will have an impact on finance teams within the next five years.
But their senior counterparts have a slightly more cautious approach when it comes to generative AI. First there are the optimists: 41% believe AI will transform the finance function's capabilities and add much greater value to the business. Then there are those which remain firmly sat on the fence: Slightly more than a third (34%) see AI primarily as a time-saving technology, therefore providing some benefits, however they also do not foresee AI changing the nature of the finance profession. And lastly, the sceptics: 18% of senior finance professionals feel AI will have little impact on what they do.
It's worth noting that among the responses, a little less than a quarter (23%) of senior finance professionals see tools such as ChatGPT as a direct job threat.
Junior finance members bank on automation to boost morale and office culture
This research also indicated where finance professionals think AI, or solutions with enhanced analytical capabilities, should be complementary to their work.
For young professionals that have entered the world of work full of enthusiasm to show their potential and hone their craft, many are feeling stunted by the work they're being asked to complete. Almost one-third (30%) of junior professionals feel undervalued because they must complete repetitive tasks for which they feel overqualified. Worryingly, as many as three-in-four (75%) workers at the same level spend up to a quarter of their time on manual tasks such as data collection.
Sadly, mundane work is not just an issue for junior members. One-third (33%) of all finance professionals said the prevalence of manual reporting is their greatest source of frustration.
Whilst the finance department has historically been seen as the back office, spreadsheet driven, engine room of the business, finance leaders must take action to address the issues highlighted by their younger colleagues, or risk losing talent to competitors.
When asked what could be done to reduce their frustrations, a significant proportion of the younger cohort think the culture or atmosphere in their office would improve with better software and more automation for burdensome tasks.
Reeping the benefits of generative AI whilst avoiding the risk
Almost all respondents said their organisation has plans to implement new technology, which makes a huge amount of sense, given the advanced capabilities that are already available. No organisation need wait on the arrival of a revolutionary generative AI solution. At a rough estimate, 90% of the AI functionality that is of use to finance professionals is already available from financial management software-providers such as AccountsIQ. This has the advantage that it comes without the drawbacks of outsourced vulnerability to cyber-attacks, data leakage or copyright infringement. It also provides data and insights that are reliable and trustworthy – unlike the current versions of generative AI.
There is little doubt that AI will have significant impact on the work of the finance function and should help streamline many complex processes and introduce higher levels of efficiency, even if nobody can say with certainty what the future holds over the next five-to-ten years. Integrations with current financial management packages are inevitable and have huge potential, but all teams should be using advanced software and analytics solutions now, rather than waiting on events.
To find out more about the research, download the report here.