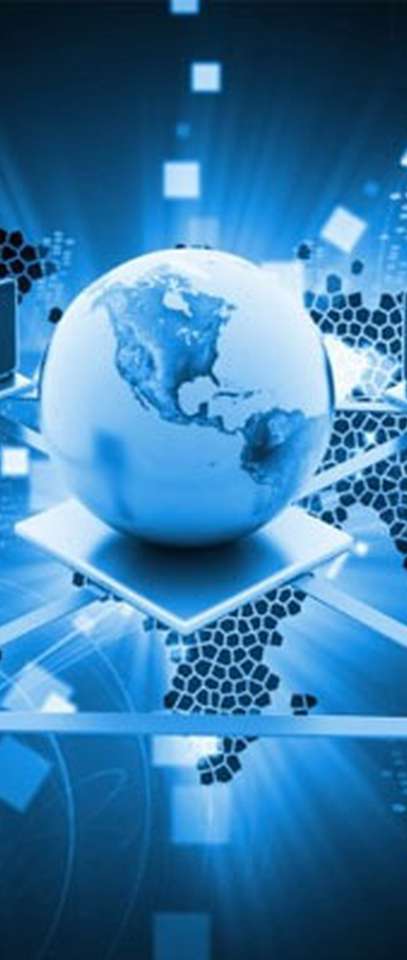 Accountancy might not have a reputation as the most dynamic of professions – but developments in accounting technology are beginning to alter the way we work, in ways that are both exciting and game-changing. Read on to discover how integrating accounting software with other systems is leading to a revolutionary digital transformation of the finance function.
Why does it matter?
If you're quite happy with the way you currently work, you may not see a need for finance function transformation. The books are balanced, the paperwork is processed and everything works the way it should, so what else could you possibly need from your accounting software?
The answer is that integrating your accounting system with useful tech such as optical character recognition (OCR), CRM software, expense management tools and management information systems can massively streamline your business processes and bring unprecedented efficiencies that will improve life for your staff and boost your bottom line.
By bringing together different software functions and uniting them in one centralised system, you can automate more processes, become more joined-up in your approach to business and adopt an informed business strategy that will aid growth.
Integration
Allowing once-separate processes, such as customer data entry and expense management tasks, to take place side by side is revolutionising business practices. Integrated software systems can save valuable staff time, simplify the tasks that still fall to human workers, and lead to more accurate, real-time snapshots of the business as a whole.
Cloud-based accounting systems like AccountsIQ are naturally suited to integrate with other software. With an open API that makes partnerships easy to forge, we have a number of integration partners including the Salesforce CRM, Fourth, Concur expense management software, and many more. With all your systems integrated together, you can experience a truly efficient and streamlined business that can fully focus its resources on making great decisions to move forward and grow.
Case study: French Duncan
The potential benefits of new technology can be illustrated neatly with the work AccountsIQ have done with hotel accounting specialists French Duncan. The company, which produces regular reports for its clients based on the unique needs of the hospitality industry, integrated an automated data system (AutoEntry) with its AccountsIQ software.
The result? An immediate saving of a phenomenal 500 hours a month, which would previously have been spent on data entry tasks. Just think what your company could do with that extra staff time. Of course, in addition to freeing up staff resources, automated data entry also improves accuracy by eliminating the chance of human error.
Transform the finance function in your business
If you're excited by the possibilities that software integration represents, why not contact us (alternatively request a demo) to see how your business could be transformed with AccountsIQ cloud financial management software?