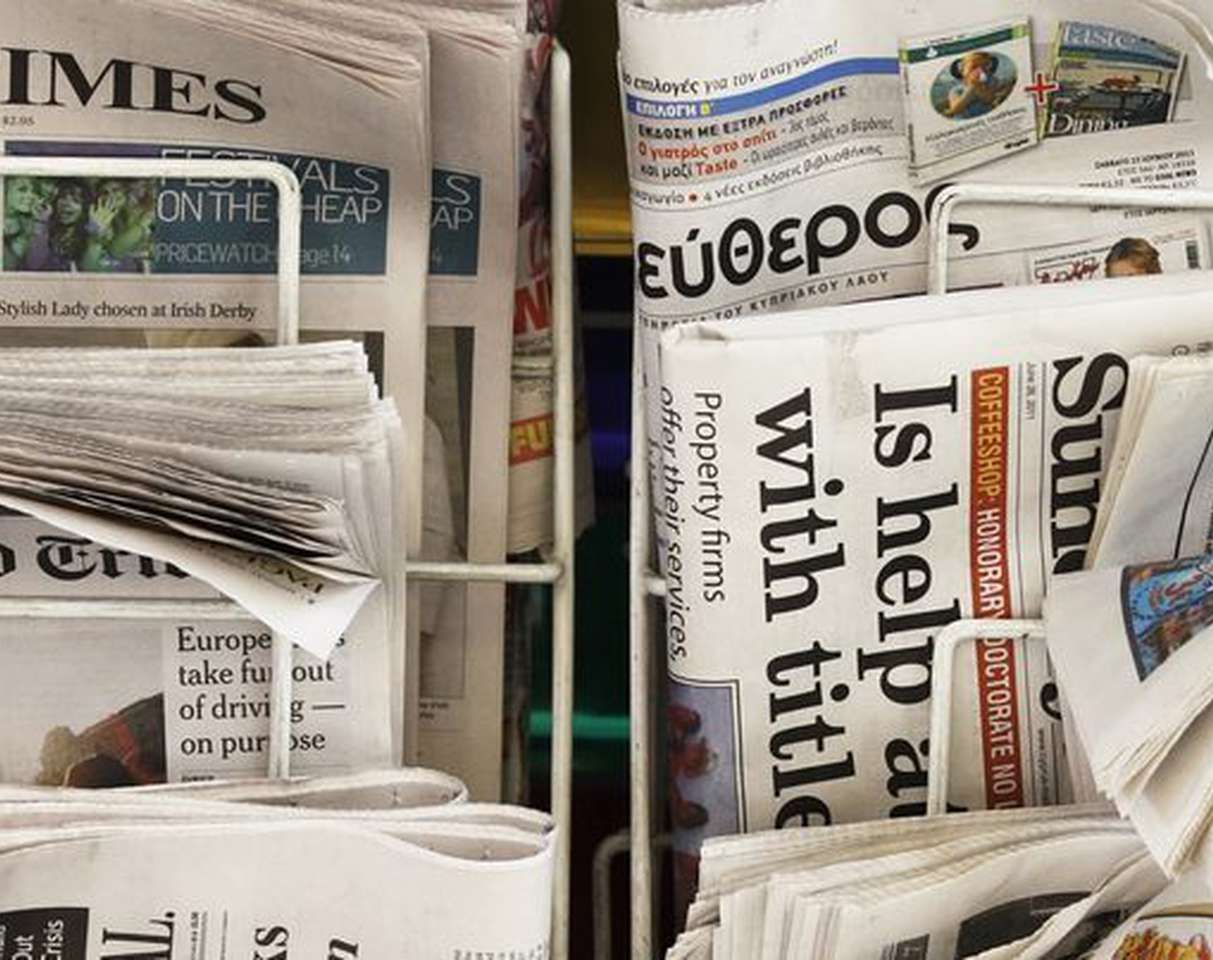 16.06.21 Dublin – Cloud financial management platform AccountsIQ has won a bid to become the finance software solution at The Irish Times Group. The Media publishing group, which acquired The Examiner Group in 2018, is on a drive to digitally transform its business systems.
Following the decision to centralise the finance function of The Irish Times Group, AccountsIQ was selected as the software solution that best met The Group's requirements.
The finance function was going to be centrally located and would support the Group so we were looking for a system that was cloud-based, could cater for various different business units with different revenue models & could provide Group reporting at the touch of a button" noted Group CFO, Mikie Sheehan, adding "The aim of the project was to leverage this cloud technology to create efficiencies, gain greater visibility and improve the experience for staff, customers and suppliers."
AccountsIQ's Head of Onboarding, Sinéad Brennan adds,
We are delighted to have helped re-write the playbook at The Irish Times and also with the outcome for Mikie and his team. They have steered the project from the start with a very clear goal in mind and can now enjoy the benefits."
With the implementation project running through the pandemic, the team opted for a phased roll-out which began from the office in January 2020 and continued remotely, making good use of the software's Cloud-based technologies and enabling accounting staff to work from home, business as usual. The project was completed in December 2020 and the next phase is to roll out the mobile app to all staff for expense capture and approval in 2021 as well as adding new technology roll-outs as they become available.
Read the case study to learn more about how The Irish Times Group Keeps its Finger on the Pulse with AccountsIQ.
About AccountsIQ
Launched in 2008 in Dublin, AccountsIQ's award-winning cloud-based FMS simplifies how multi-entity businesses capture, process and report their results. It provides anytime-anywhere access to dynamic businesses, growing via subsidiaries, branches, SPVs or through a franchise model. Its unique architecture allows it to consolidate thousands of entities in a group. Its open API allows integration with 3rd party software and its already integrated with ​TransferMate Global Payments​, BrightPay, Kefron AP, ​Chaser, Concur​, ​Salesforce​ and ​ISAMs​.
Today, AccountsIQ is used by 4,000 businesses across 85 countries. Blue chip partners and customers across a range of sectors enjoy worldwide 24/7 access to top level FMS functionality and smartphone apps, delivering comprehensive consolidated results and a superior level of business insight. AccountsIQ was awarded Enterprise Accounting Software of the Year 2019 and 2018, was a finalist in 2020 and has been ranked in the top half of the Deloitte's Technology Fast 50 high growth index for the past 6 years.