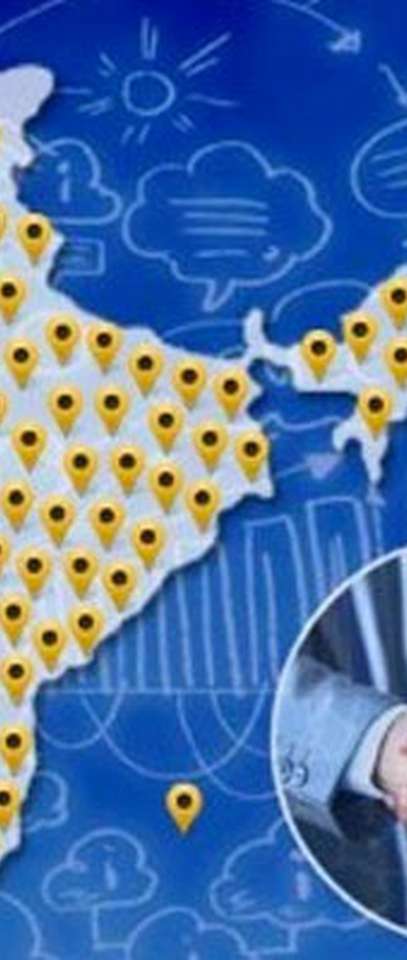 AccountsIQ has been specifically tailored to meet the requirements of franchisors and their franchisees. It facilitates collaboration between a franchisor and its franchisees, at anytime from anywhere, via the Internet from a highly secure hosting facility. This allows a franchisor to enhance its offering to franchisees while at the same time providing a mechanism for controlling and monitoring the results of franchisees, from whom it ultimately makes its profits.
AccountsIQ is an online accounting and business solution which can be branded and configured as a tailored solution for a franchise. This means that a franchise can package a full accounting and business application, with its own livery and colour scheme, as a component of its offering to its franchisees, with no upfront costs or IT infrastructure for the franchisor or its franchisees.
The coding structure, reports, Key Performance Indicators (KPIs), graphs and statistics can be configured to suit the particular business sector and unique business drivers that the franchise operates in. In this way AccountsIQ becomes part of the total franchise offering, helping to reaffirm the brand and tie the franchisee into the franchisor more tightly. More importantly, it provides the franchisor with its lifeblood – up-to-date information on how the franchisees are doing, with the ability to benchmark across the franchise to assist all franchisees improve their profits, and ultimately those of the franchisor.
Key Features
Implement and roll out to franchisees easily with no IT installation required or upfront investment for the franchise or its franchisees. Simple pay-as-you-use pricing.
Franchisor can make a profit by recharging this usage fee at a mark-up and even adding services to this to assist in the production of monthly management accounts. Such services could be outsourced to a cheaper economy as AccountsIQ is fully accessible over the Internet.
Automated franchisor-franchisee transactions. Where the franchisor supplies product to the franchisees, the franchisor can manage the product file and pricing for all franchisees. The franchisee can place a purchase order which automatically becomes a sales order to be fulfilled in the franchisor's books.
Even where the franchisor does not supply directly to the franchisees, it can manage the product files centrally and also review group wide purchasing with preferred suppliers to provide accurate information to aid negotiations.
Integrated Document Management means all franchise documents such as purchase invoices, product specifications etc. can be stored against the relevant account or transaction in AccountsIQ.
More Benefits
Noticeboard function allows franchisor to communicate with all or selected franchisees, including sending attachments, with the system highlighting unread messages.
Many franchises involve other systems such as EPOS in a retail environment. AccountsIQ has an integration layer that allows integration with these and other third party systems to minimise rekeying.
Because all the franchisees are on one platform, the franchisor can monitor and control what is happening in its franchisees. This is of key importance as ultimately the franchisor's profitability depends on how the franchisees are performing.
The system is full multi-currency enabled and already operates in multiple jurisdictions (Ireland, UK, USA, Australia, India) so can handle all multi-currency issues and local VAT reporting where the franchise is International.
Standard management dashboards can be created for all franchisees containing KPIs, graphs etc designed specifically for your franchise and its sector. This can include non-financial statistics (eg: orders fulfilled) and KPIs to give a holistic approach to reporting results.
AccountsIQ facilitates benchmarking across the franchise so that the franchisor can advise individual franchisees about where they can improve their results.
AccountsIQ is a fully scalable platform (from one to many thousands of franchisees and one to hundreds of users per franchisee).
Read more about our Franchise Accounting Software.