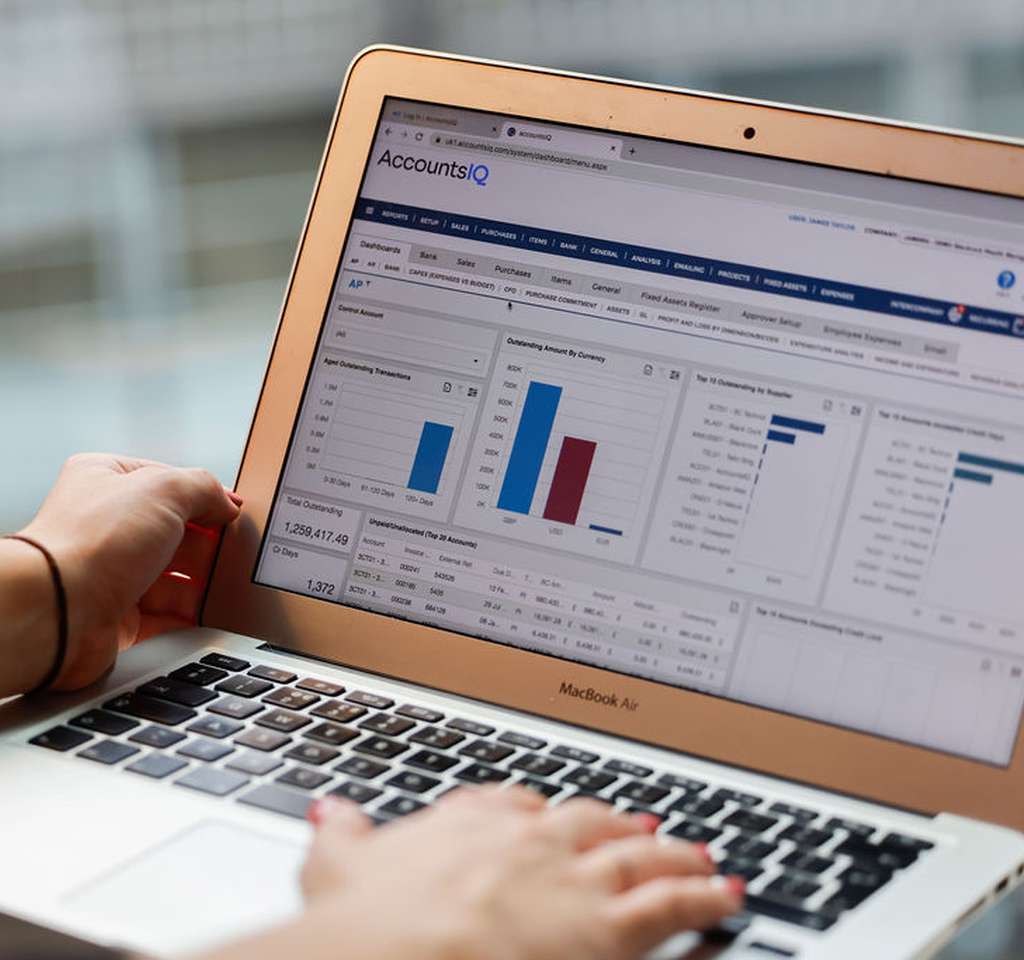 There is a saying, "it's lonely at the top" and this has never been truer than for the CFO in a fast-evolving SME. Whether there is a fully-supportive, internal finance team or an outsourced delivery model, the average CFO has a lonely position at the helm, with access to very few peers who have the relevant expertise to help solve everyday problems.
However, the savviest of the CFO community are beginning to change the game; no longer are they just leading a support function.  Instead, they are driving the business strategy. Inevitably, this takes them into the domain of data and the savviest CFOs are leveraging data to adopt a new role as Chief Performance Officer. What type of CFO would you rather be?
Armed with accurate and timely information, this new-look CFO stays ahead of the game by using this data to help make smarter decisions.  First class management information – collected systematically and analysed more easily with the aid of technology – also serves to improve performance and the overall infrastructure, setting the business on course for continual evolution.
The savviest of the CFO community are the ones who plan ahead of time and are continually future-proofing their technology, processes and data.
The CFO's role continues to become more encompassing with increasing demands on time, expertise and guidance, particularly in businesses which experience rapid evolution or growth.  Working closely with finance teams in these kinds of scenarios AccountsIQ comes across CFOs who face similar challenges, time and time again.
In our digital transformation series, of reports, Darren Cran, COO of AccountsIQ addresses the common areas in which CFOs are frequently challenged as their businesses grow and their finance teams strive to not only keep pace but also to take an evolutionary lead.
What you'll learn: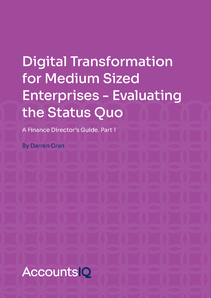 Is my finance system adding value or just adding up?
Take the accounting system health check: Is your operation experiencing any of these symptoms?
How will changing my accounting system improve the way we work?
Four simple steps to help you lead your organisation through a seamless and successful process of digital change.
Download the full report Digital Transformation for Medium Sized companies