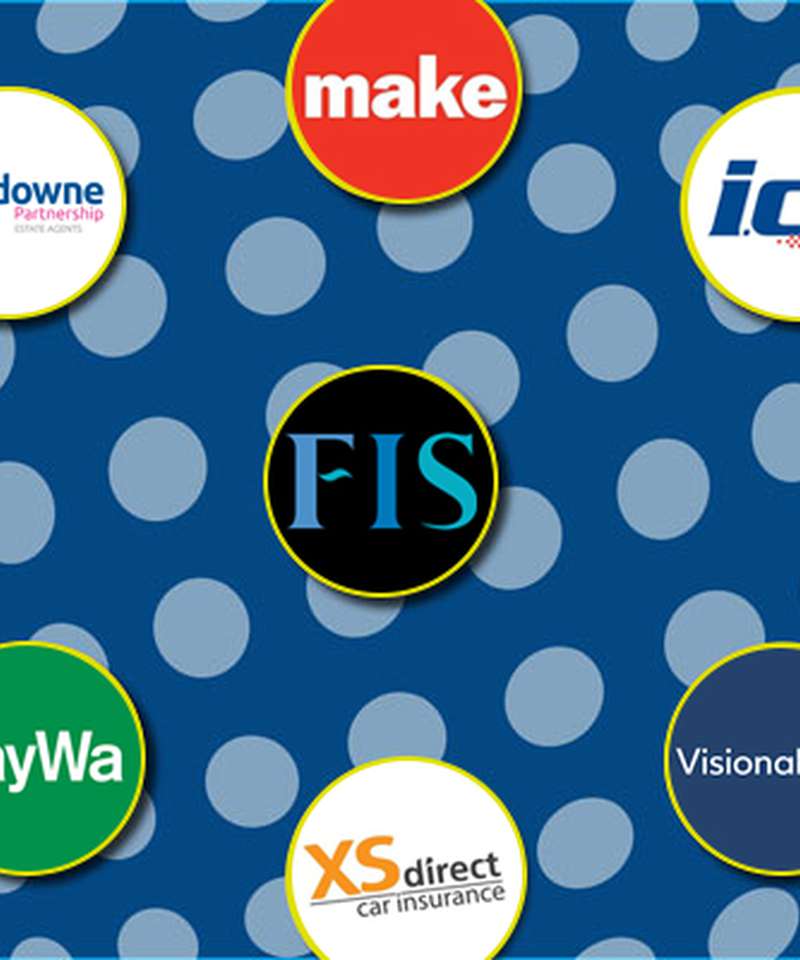 AccountsIQ has been fortunate enough to work with a number of new businesses in the first quarter of 2020. Here are a few of the companies who've chosen to upgrade their accounting software to AccountsIQ:
Centralis
Centralis is headquartered in Luxembourg with office locations in over ten countries including the UK, US and Canada. The fund services division of Centralis has adopted AccountsIQ, moving from Sage. AccountsIQ is uniquely suited to the fund management industry; investments can be coded to produce profit and loss figures that can then be displayed within management report packs and dashboards for full clarity. There is also an inter-company module and ability to scale within the software, so adding additional holding companies becomes a seamless part of the set up.
Lansdowne Partnership Estate Agents
Lansdowne has multiple branches operating in Ireland specialising in residential sales, lettings and asset management. Using AccountsIQ, Lansdowne can track the performance of each branch within the group and then take exports from their property management systems that can then be reconfigured and imported into AccountsIQ for extensive management reporting. With over 200 standard financial reports in the system, and huge scope for custom reporting (using tools such as the Excel Add-In), AccountsIQ offers Lansdowne a much wider suite of reporting options than its previous systems could deliver. Another key advantage for Lansdowne is that the move to the cloud enables remote working and multi-location access.
BNRG Renewables
BNRG are headquartered in Dublin and operate in the renewable energy sector, managing solar projects globally in locations such as Latin America, Australia and the UK. BNRG are involved in the construction and finance of solar projects but it is specifically the asset management side of the business that uses AccountsIQ. Financials for each individual solar project can be analysed in AccountsIQ for benchmarking and budget compliance. BNRG moved from Sun Systems and join a long list of similar groups using AccountsIQ within the energy sector industry such as Chinese General Nuclear, Terra Solar and Fincovi.
Pemberton Asset Management
Pemberton is a leading European asset management group with operations in the UK, France, Germany, Spain, Italy, the Netherlands, Denmark and Luxembourg. The key drivers for Pemberton in choosing AccountsIQ are its strong consolidation and powerful reporting functionalities. Pemberton switched to AccountsIQ from Sage Financials which has since been de-supported.
Make Ltd
Make is an award-winning international architectural practice with a reputation for challenging convention and pursuing design excellence. Make signed up with AccountsIQ as their existing product was end of life. Their key criteria for choosing AccountsIQ include powerful reporting and business intelligence, as well as integration capability with CMAP, a project management software.
Three60 Energy Limited
Three60 Energy are a fast-developing energy services group who needed to invest in a system capable of scaling with their projected growth. AccountsIQ was selected for its powerful consolidation functionality as their growth will necessitate the financial management of multiple entities along with group consolidation requirements.
ICE Group
ICE Group are a leading recruitment, training, and outsourced services company in Ireland who previously used Xero. They selected AccountsIQ for its ability to consolidate accounts and its strong business intelligence capability, specifically to track profitability by location and service type. ICE's multiple entities are managed on AccountsIQ; the group administration layer takes the headache out of group management tasks, such as the configuration of user access per company and the easy maintenance of audit trail records per company and by individual users.
XS Direct Insurance
XS Direct are an Irish based insurance group specialising in car insurance. XS Direct chose AccountsIQ for group consolidation, workflow approval capabilities and the fixed asset register. With five separate legal entities, XS Direct Insurance can produce individual accounts per company as well as group-wide reports. Consolidation is now automated and can be run in a matter of minutes.
Chopstix
Chopstix is an oriental take away restaurant brand with over 50 sites across the UK and Ireland. The restaurant group decided to adopt AccountsIQ to improve efficiency in their finance function. As Chopstix are a large group, they have a big demand on reporting and consolidation.  Finance Director, Michael Toon explains:
We are delighted to be working with AccountsIQ. The move to the AccountsIQ platform enables us to automate our group consolidation, improve reporting across our 50-strong restaurant group, and significantly reduce the manual processing time currently spent in the AP function.❞
Freight Investor Services
FIS is the leading broker of freight and commodity derivatives, helping clients manage physical and financial risk on a global basis. Strong consolidation and sophisticated reporting were their main requirements, hence choosing to switch to AccountsIQ.
Marlborough Fund Managers
Marlborough Fund Managers provide investment management services to clients worldwide. Their accounting needs were relatively simple, with a flexible GL and BI reporting solution being the main requirements. Marlborough Fund Managers also looked at Sage Intacct, however they found that the VAT solution for groups and regular entities was more robust within AccountsIQ.
Jeremy Scholl and Company
This Chartered Accountancy firm focuses on the publishing industry. They chose AccountsIQ because of the wealth of functionality available at an affordable price point. AccountsIQ's BI codes are used for cost-tracking and the consolidation capability is important as they have a number of group company clients.
PortSwigger Ltd
PortSwigger is a global leader in the creation of software tools for security testing of web applications. AccountsIQ's integration capability is important to them as they will integrate their CRM and web shop with AccountsIQ. In addition, the BI coding capability is a key driver in choosing AccountsIQ as  PortSwigger can track the performance of products in different locations, verticals and by team members. A multi-dimensional cost code function is the only way to achieve this.
Visionable
Visionable is a growing international tech company, that required consolidated reporting from the outset, as well as a platform that would grow with them. They were delighted that we could integrate with their CRM platform and automate a subscription invoice into AccountsIQ using the API.  This means they now don't need to manually spread pre-payments. AccountsIQ has proven to be a big time saver for Visionable.
Tamar Technologies
Tamar Technologies identifies and invests in speciality biopharmaceutical advancements for therapeutic use to benefit patients worldwide. As a fast growing company, Tamar needed consolidation from the outset. They looked at both AccountsIQ and NetSuite, but found that AccountsIQ had the right functionality, as well as being five times cheaper.
BayWa
BayWa is a leading global renewable energy developer, service supplier, wholesaler and energy solutions provider. BayWa have multiple Special Purpose Vehicles (SPVs) and therefore require strong consolidated reporting, hence moving to AccountsIQ. BayWa was supported by our implementation and reseller partner ION in their purchase of AccountsIQ.
Rize
Rize are a specialist recruitment company focusing on engineers and technical professionals from sectors ranging from aerospace to utilities. They chose AccountsIQ as they had a need for better reporting, multi-currency revaluation and consolidation.
PRP Architects
PRP is a long-established architectural firm with over 100 awards to its name. PRP came on board as their existing product was end of life, and they were looking for strong reporting capabilities, business intelligence and integration with CMAP project management software.
About AccountsIQ
AccountsIQ's award-winning financial management software simplifies how finance functions capture, process and report the results of multiple location businesses.
Built for the cloud, AccountsIQ is ideal for dynamic businesses that are growing locally or internationally, via subsidiaries, acquisition or through a franchising model, enabling anytime-anywhere processing, while allowing easy central control and consolidated reporting of results. Our unique consolidation engine, along with our ability to integrate with other applications, makes AccountsIQ easy to scale.
Today, over 4,000 companies in 85 countries enjoy 24-7 access to top level Financial Management functionality, providing smarter working practices, including integrated approval workflow app, expenses app and API integration with front end systems, while delivering simple and accurate consolidated results and a superior level of business insight.  Check out our customer testimonials to discover how we have helped companies large and small, transform their finance function.
For more info about the core features of our cloud accounting software, please get in touch.