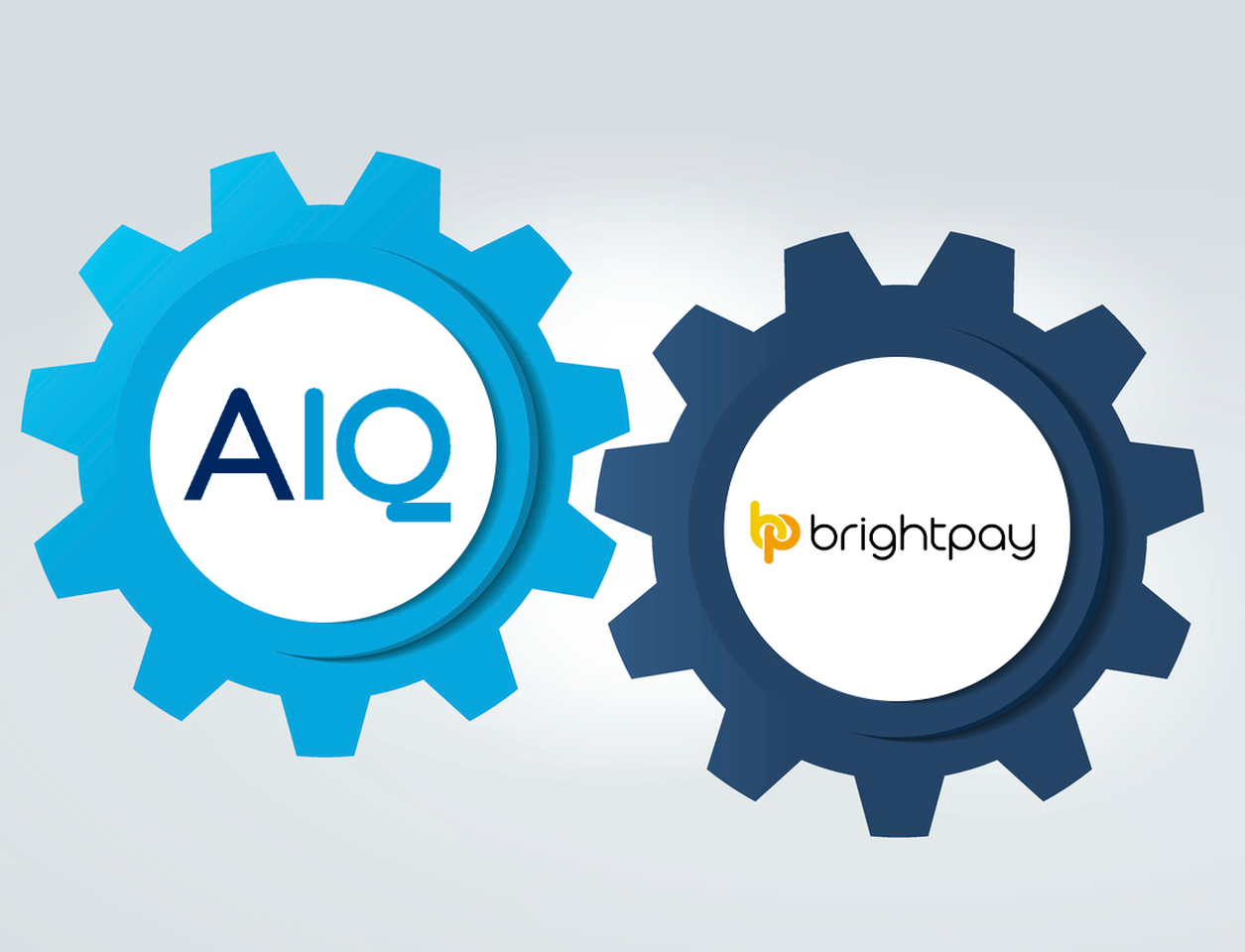 Press Release
Integration automates financial tasks, saving accountants time, reducing errors and creating cost efficiencies.
13.10.20 London BrightPay, a multi award-winning provider of payroll and HR software, has collaborated with AccountsIQ financial management software to add another seamless accounts integration to its BrightPay payroll software for SMEs.
On average accountants [and SMEs] waste countless days duplicating their payroll and accounts data and correcting the ensuing errors. BrightPay and AccountsIQ customers can now automatically send their payroll journal figures from BrightPay into their AccountsIQ general ledger. Thanks to API integration, with a click of a button BrightPay produces the payroll journal in a unique file format that enables accountants to easily send their payroll to AccountsIQ.
The payroll journal can include records for payslips across multiple pay frequencies. Users also have the option to include individual records for each employee or they can merge the records for each unique payment date. Better still, users can specify any circumstances for which amounts should be mapped to an alternate nominal account code, for example, directors, or employees in different departments.
With this automation, accountants no longer have to process payroll in separate payroll software and then manually enter the payroll journal into the accounting system. Simple, secure integration with AccountsIQ financial management software means that accountants can dramatically speed up their payroll to enable them to focus on more profitable client services.
Darren Cran, COO of AccountsIQ said,
It's great to partner with BrightPay, a fellow award-winning software company. This seamless one-click integration between both software, using our dynamic API, will not only save time and speed up payroll but it will also will enable users to analyse their monthly payroll by GL code and multiple BI codes (dept, project, division etc.)''
Paul Byrne, Managing Director, BrightPay said,
We are delighted to be able to offer this API integration with AccountsIQ to increase our core value proposition in the accounting and payroll space. With the BrightPay and AccountsIQ integration, payroll data accessibility becomes easier and faster for users of both systems. The API integration will help us enhance our product offering to a wider market.''
About BrightPay Software
Established in 1991, BrightPay offers payroll, HR and accounting software products to Irish and UK businesses and accountants. We provide powerful software that is both cost effective and easy-to-use. Our suite of payroll and HR products save businesses a considerable amount of time by utilising automation and innovative technology. Currently, our products are used to process the payroll for over 150,000 (and counting) businesses across the UK and Ireland. We are a passionate team who strive on the excitement and challenge of continuous growth, improvement and development. Our plans for the future are big!
Get information on the BrightPay/AccountsIQ partnership
Watch a demo video of the integration
About AccountsIQ
AccountsIQ's award-winning financial management software simplifies how finance functions capture, process and report the results of multiple location businesses.
Built for the cloud, AccountsIQ is ideal for dynamic businesses that are growing locally or internationally, via subsidiaries, acquisition or through a franchising model, enabling anytime-anywhere processing, while allowing easy central control and consolidated reporting of results. Its unique consolidation engine, along with its ability to integrate with other applications, makes it easy to scale.
Today, over 4,000 companies in 85 countries enjoy 24/7 access to top level Financial Management functionality, providing smarter working practices including an integrated approval workflow app, expenses app and API integration with front end systems, while delivering simple and accurate consolidated results and a superior level of business insight.