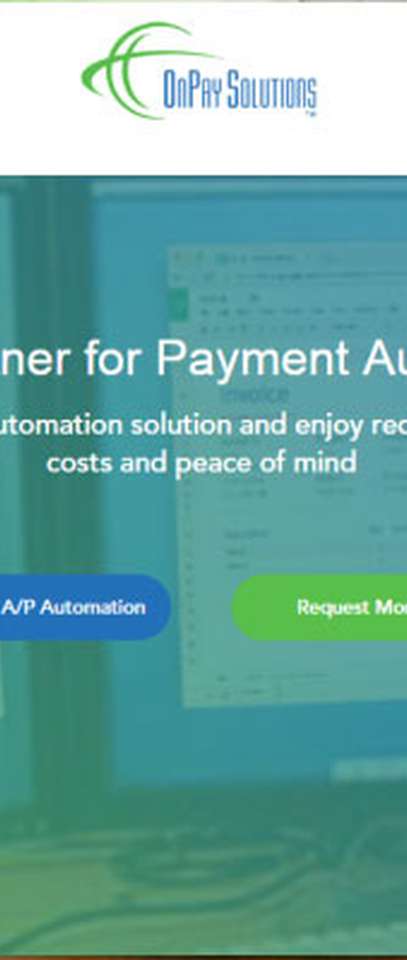 AccountsIQ has released a full integration with U.S. based OnPay Solutions, providing a fully automated low cost direct payment and outsourced cheque printing and delivery capability.
AccountsIQ is a sophisticated cloud accounting package offering multi-currency accounting, group consolidation (handling any type of group structure including sub-groups and minority interests) and enhanced business analytics. There are over 15,000 users worldwide in 42 countries, including some of the world's largest accountancy practices.
Tony Connolly, CEO of AccountsIQ said:
"The latest integration with OnPay Solutions was specifically requested by our U.S. based clients. For a long time we have provided automated purchaser-to-pay workflow approval, from Purchase Orders right through to electronic payment generation, but cheque printing is still required by our U.S. based clients.
While we had cheque printing capability within the application, this gives a very cost effective outsourced solution to generating and delivering large volumes of cheques, which is important as we continue to expand our U.S. client base. Payment files are passed electronically to the OnPay Solutions platform which enables cheque or electronic payments to be issued in the most secure and efficient way.
This integration further expands on our extensive integration with 3rd party applications and services like SalesForce CRM, iSAMs school management system, Fourth Hospitality cost control, SuperSalon hairdressing system as well as numerous ePOS systems like Retail Solutions and Bleep."
CTO Gavin McGahey comments: 
"We have put a lot of focus on developing AccountsIQ's extensive Webservices API to allow any level of integration to/from 3rd party systems, to address specific client's automation requirements, delivering high productivity and accuracy benefits. This is a significant benefit of Cloud delivery and we are really only scratching the surface of what can be achieved."
For more information about AccountsIQ please contact sales@accountsIQ.com
For more information about OnPay Solutions please contact http://www.onpaysolutions.com/contact