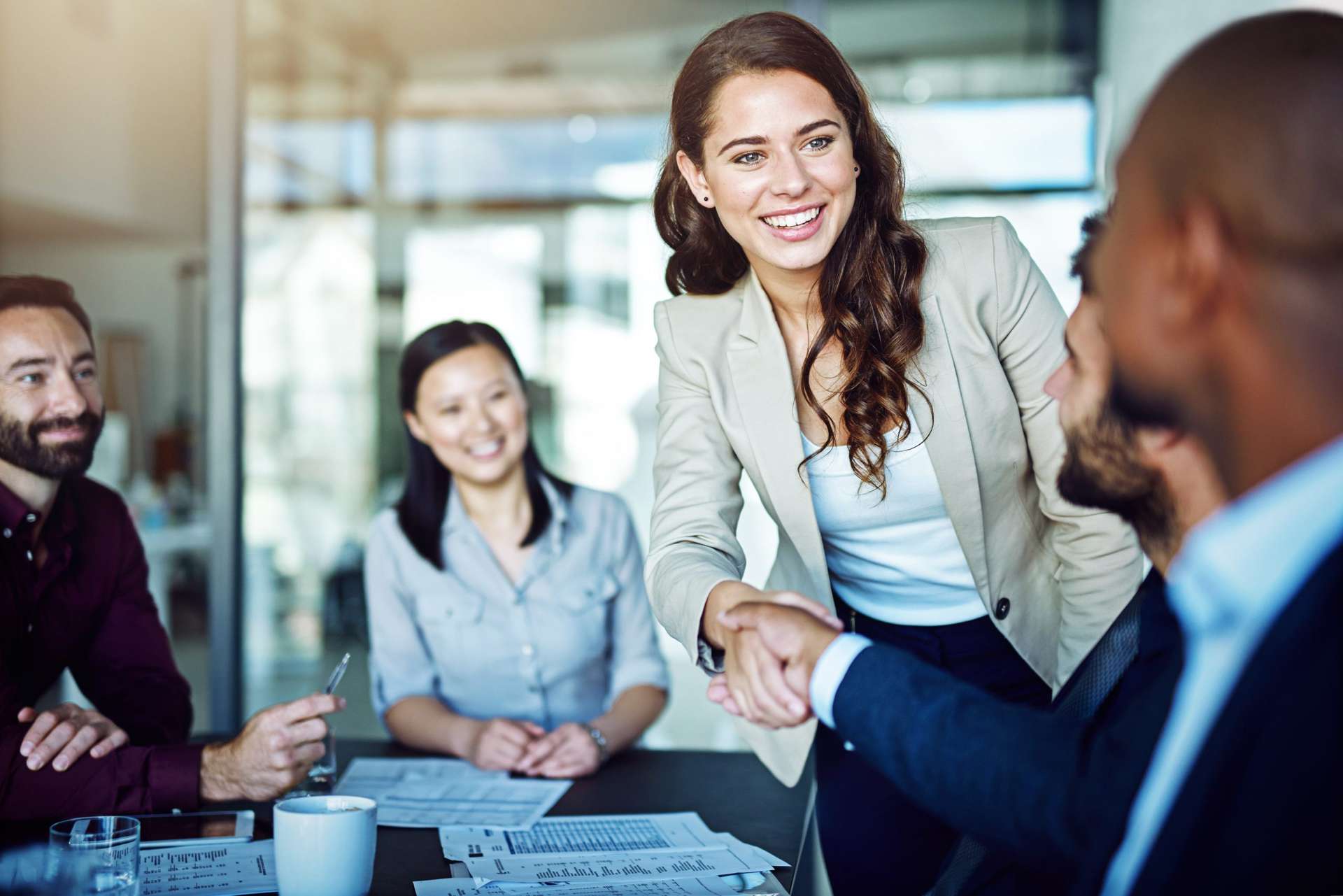 There's no doubt that the last 12 months have been an unexpectedly tough year for everyone. Businesses have faced numerous challenges and the need to switch to remote ways of working has never been more important. At AccountsIQ, we've continued to help many companies move to the cloud and adopt our accounting software to improve productivity, streamline processes and give finance teams greater business insight than before.
Tony Connolly, founder and CEO explains, "The combination of Brexit and Covid-19 has led businesses to reconsider their regional presence. Previously, businesses looking to expand or franchise internationally would have to implement complex and expensive systems to manage these operations. Now they can do it all with a cloud-based, scalable and affordable FMS solution. We built AccountsIQ as a cloud solution to make it easy for individual entities to manage local finances while providing instant group-wide control and analysis of results."
We are very grateful that we've been fortunate enough to onboard some great new clients in a variety of sectors this past year, here's a small selection of our new customers:
Throgmorton (Accountancy Practice)
Throgmorton are an accountancy practice specialising in outsourcing for private equity. Having come on board recently, they plan to use AccountsIQ for their global expansion. Along with the integration with Avalara, this will help AccountsIQ enter new jurisdictions and enable efficiencies around tax submissions.
BayWa r.e (Renewable Energy)
BayWa r.e. is a leading global renewable energy developer, service supplier, wholesaler and energy solutions provider. BayWa r.e. have multiple Special Purpose Vehicles (SPVs) and therefore require strong consolidated reporting, hence moving to AccountsIQ. BayWa r.e. was supported by our implementation and reseller partner ION in their purchase of AccountsIQ.
After comparing a few systems on the market, our decision to go with AccountsIQ was based on the fact it met most of our requirements and offered us the opportunity to automate some of our manual processes." Justin Ampofo, Finance Manager, BayWa r.e. Read Baywa r.e. Case Study.
Three60 Energy (Energy Services)
Three60 Energy are a fast-developing energy services group who needed to invest in a system capable of scaling with their projected growth. AccountsIQ was selected to replace Sage, for its powerful consolidation functionality as their growth will necessitate the financial management of multiple entities along with group consolidation requirements.
Intriva Capital Advisors (Asset Management)
Intriva is a private asset management firm focused on asset-backed corporate and real estate opportunities across Western Europe. Intriva has an established European presence with three offices in London, Frankfurt and Madrid, therefore the consolidation and multi-currency capabilities of AccountsIQ were of significant importance. Previously, Intriva were using Sage Financials.
Tandem Bank (Financial Services)
Tandem is a challenger bank founded in 2013. Tandem were previously using Unit4 Financials, but decided to upgrade their accounting system and adopted AccountsIQ for its powerful functionality that enables them to consolidate their eight entities effectively and manage reporting with ease.
Integra Technical Services (Insurance)
Integra is an international chartered technical loss adjuster business operating out of the UK, Australia, New Zealand and Singapore. As Integra has multiple entities across the globe, multicurrency capability and consolidation were key. Integra replaced their previous Sage 50 system with AccountsIQ to meet their accounting needs.
Eyre and Johnson (Property Management)
Eyre and Johnson manage 45,000 properties in the UK, collecting ground rent and insurance premiums. As E&J is a group company with 20 entities, streamlined multi-company consolidation and accurate reporting were major factors influencing their switch to AccountsIQ from Sage Financials.
Private Equity Recruitment (Recruitment)
Private Equity Recruitment is a niche recruitment company placing private equity executives around the world. As the company has multiple entities, it was important that they found a solution that could handle multi-company and multi-currency consolidation with ease.
Phelan Energy Group (Renewable Energy)
Phelan Energy Group (PEG) is an integrated independent solar power producer, delivering affordable, rapidly deployable and sustainable clean energy worldwide. Phelan moved to AccountsIQ from Sage as AccountsIQ is a great fit for companies in the renewable energy sector. Phelan can now benefit from elements like the unique consolidation features that allow the management of SPVs on one platform with the same coding structure.
The reason I chose AccountsIQ is due to the ability to automate aspects of our monthly consolidation and take it off Excel along with providing a seamless system driven PO system and a controllable and accurate platform for recording and reporting on the financials of our business." Robert Dillon, Phelan Energy Group
17 Capital (Private Equity)
17 Capital is a private equity firm, investing in private equity portfolios. 17 Capital serves customers in Europe and North America. The key drivers for 17 Capital in choosing AccountsIQ to replace Sage are its strong consolidation and powerful reporting functionalities. Read more about our private equity accounting software.
New Statesman Media Group (Publishing)
New Statesman Media Group (NS Media) are the publisher behind titles including Press Gazette, Computer Business Review, NS Business, Blueprint and Business Car. As NS Media Group have 15 entities, streamlined and consolidated reporting were a key influencing factor in their switch to AccountsIQ from Sun Systems. Read the New Statesman Media Group case study.
We needed to move to a cloud-based accounting solution that could meet the needs of our complicated but simple group of publishing and media businesses. We were looking for a high level of core functionality  instead of bespoke patching and a system readily capable of scaling-up. Although AccountsIQ was an established product it became obvious to us the product would evolve. Lastly, the pricing was very  competitive, and the accreditation by the ICAEW was important to us." Mark Moore
Iomart (Technology)
Iomart are a cloud services company who offer a wide array of services from infrastructure to security. Prior to coming on board with AccountsIQ, Iomart were using a mix of systems including Xero, Great Plains, FreeAgent and Sage. With AccountsIQ in place, Iomart have been able to streamline their operations, increase efficiency and save time.
Thermatic (Facilities Services)
Thermatic provide nationwide commercial Technical FM and Energy Services, sending out commercial engineers to work onsite. Realising they needed to adopt a new solution and move away from Sage50, Thermatic found AccountsIQ and were very happy they found a mid-market solution that fit their requirements.
PortSwigger Ltd (Cyber Security)
PortSwigger is a global leader in the creation of software tools for security testing of web applications. AccountsIQ's integration capability is important to them as they will integrate their CRM and web shop with AccountsIQ. In addition, the BI intelligence and coding capability is a key driver in choosing AccountsIQ as  PortSwigger can track the performance of products in different locations, verticals and by team members. A multi-dimensional cost code function is the only way to achieve this.
"The implementation process was faultless, we migrated from QuickBooks and had regular meetings and encouragement to keep us on track. The API was the feature that sold AccountsIQ to us and it has been great. The support is superb so any issues we have ever had have been resolved quickly." – Helen MacDonald, Finance Manager, PortSwigger
Focusing on continued product development
In February, AccountsIQ won investment from Finch Capital, which will be used to expand our engineering teams to continue to enhance the product and deliver even more exciting new product features.  We will also be expanding our customer support and our account management both in the UK and Ireland. We have lots planned for Q2 and the rest of 2021 and are excited to be able to announce new product innovations in the coming months.
Learn More
Our award-winning cloud accounting software transforms the way your finance function operates, making processes more efficient whilst saving your staff precious time. See our core cloud accounting features and learn how you can benefit from the powerful features of AccountsIQ.
See our Pricing Plans or call us on +44 (0)203 598 7350.