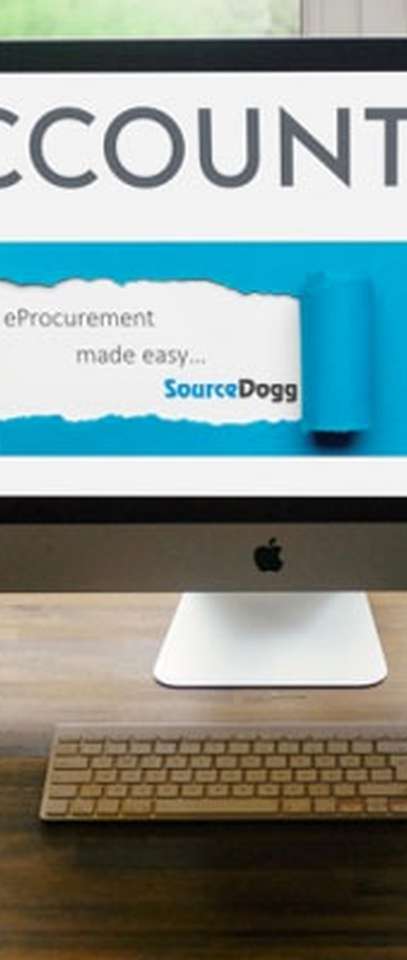 AccountsIQ are delighted to announce a new partnership with SourceDogg, a cloud based e-procurement and supplier management platform. SourceDogg is designed to streamline the sourcing process by providing full procurement functionality from requisitioning through to fulfilment, while maintaining ease of use while significantly reducing procurement effort and costs.
The good news for AccountsIQ users is that the Sourcedogg solution is now directly integrated with AccountsIQ. Through this we can now provide a complete Purchase-2-Pay solution so you can dramatically reduce staff hours spent on procurement administration, optimise the selection of suppliers and pricing received, while automating the integration with accounts to deal with generating and tracking Purchase Orders, Invoice Matching, Approval workflow and eventual payment.
Like AccountsIQ, Sourcedogg software is developed as a fully cloud delivered solution, significantly reduces the time span of the sourcing cycle by allowing quicker sourcing of suppliers, internal response to quotations and quality control of the delivery of the resulting goods and services. Functionality includes:
Supplier qualifications and data management
E-requests
Contract management
Auctions
Data collection and data analysis
Integration with accountsIQ for processing POs through to payment
All activity on the platform is logged, leaving a comprehensive audit trail that can be extracted via integrated reporting functionality. SourceDogg is hosted on Microsoft's flagship Azure cloud platform, guaranteeing the peace of mind of complete data security.
Please contact us if you would like to find out more and receive a demo: PH:+ 353 (00)  707 44 90