Published by Jeni Peacock on 1st February 2022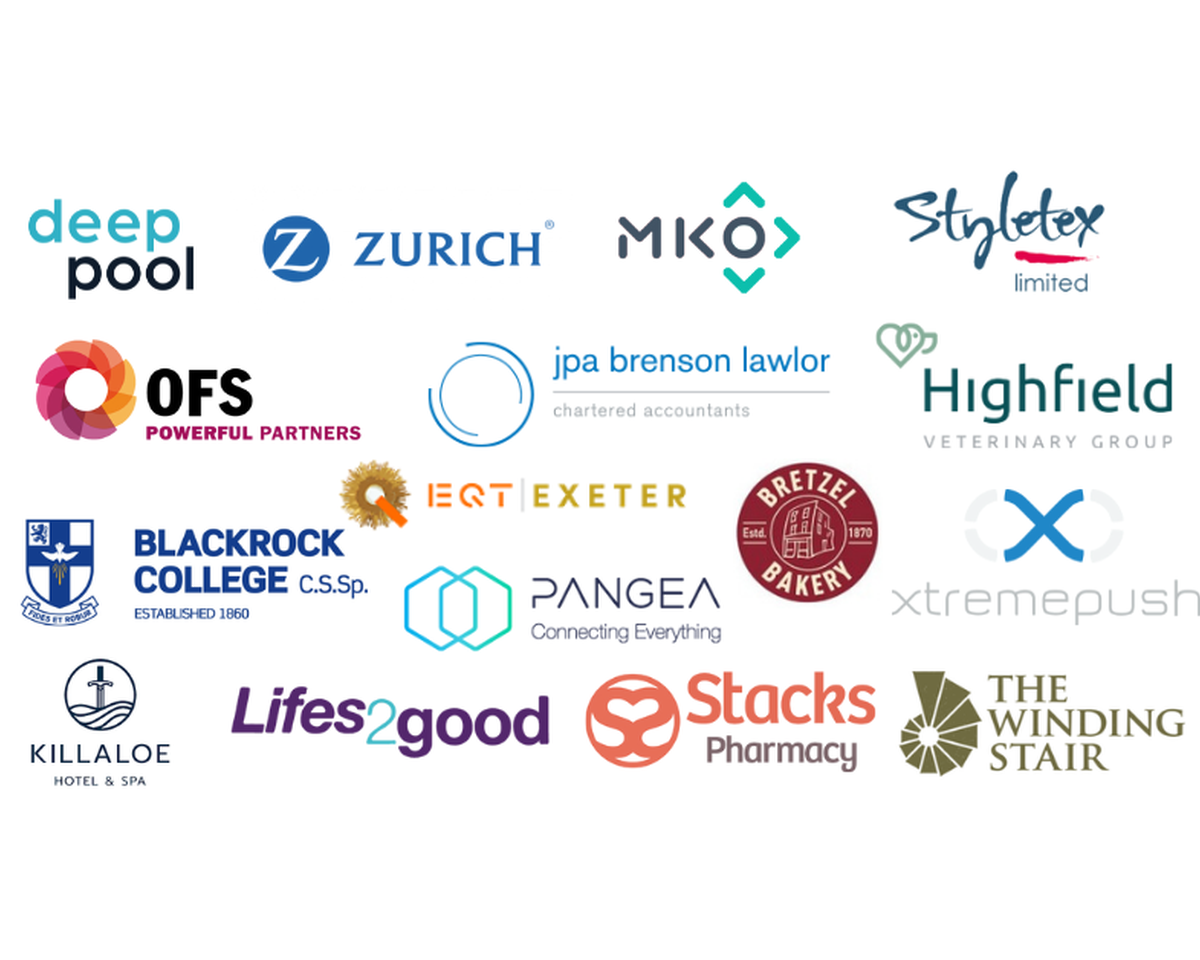 We'd like to extend a warm welcome to all the Ireland-based companies who have decided to switch to AccountsIQ in the last few months. The pandemic highlighted the need for modern, Cloud-based accounting software across the wide range of sectors our new customers represent. We now look forward to continuing to support their digital finance teams through the next phase of the 'new normal' and economic recovery.
Here's a taster of some of the Ireland-based companies who have recently joined AccountsIQ
Xtremepush: marketing tech company helping clients deliver superior customer experiences through their multi-channel digital engagement platform. Moved from Xero.
Congratulations to Xtremepush who, like AccountsIQ, are Deloitte Technology Fast 50 Award Winners.
Zurich Insurance Group: international life and general insurance group with operations in Blackrock, Co. Dublin.
JPA Brenson Lawlor: one of Ireland's leading business, accounting and taxation advisors, supporting a wide range of Irish and international clients.
Styletex Ltd: fashion design and manufacturing business with design, sales, logistics and finance teams in Dublin and manufacturing operations in Morocco.
Stacks Pharmacy: group of 18 pharmacies serving local communities and care homes across Ireland. Moved from Sage 50.
Killaloe Hotel & Spa: luxurious boutique hotel and leisure group in County Clare. Moved from Excel. We wish them luck with the opening of their new Sionna Spa.
Lifes2good: financial investors who partner with early-stage health and beauty brands to help them reach their growth potential. They have offices in Ireland, UK, USA, Canada, Australia and Portugal. Moved from Microsoft Great Plains.
Pangea Group: global tech consultants using IoT to bring data driven decision-making, automation and new revenue streams to businesses. Moved from QuickBooks.
Blackrock College: day and boarding school for boys in Dublin Bay, founded in 1860.
Deep Pool Financial Solutions (formerly HWM Financial Solutions): leading investor servicing, fund administration and compliance technology provider. Moved from QuickBooks.
Bretzel Trading Co: specialist Irish Bakery with a 150-year heritage.  
Winding Stair Group: restaurant, café, bookshop and iconic Dublin landmark, named after the Yeats poem and in honour of its winding staircase. Moved from Sage.
EQT Exeter Advisors: well-established investment advisers across multiple geographies, sectors and strategies.
Highfield Veterinary Group: group of nine practices at the forefront of veterinary medicine.
MKO Irl: team of over 100 consultants delivering challenging and complex planning and environmental projects. They work with public and private sector clients across the energy, construction, transport, tourism, education, healthcare, waste management and leisure sectors.
Oilfield Solutions Ltd (OFS): provides rotating equipment, balance of plant (BOP) and process services to the oil, gas, power generation and energy industries. Moved from QuickBooks.
About AccountsIQ
AccountsIQ's award-winning financial management software simplifies how finance functions capture, process and report the results of multi-location businesses.
Watch an online demo of AccountsIQ
For more details of the core features and benefits of our multi-company accounting software, please get in touch.
Thinking of changing accounting software? This webinar is for you
Join us on Thursday 10 February, 11:00AM for our Implementing a New Finance System webinar. We'll be sharing our advice to ensure your transition is a big success. This is based on our having helped thousands of customers make the switch from older technology and legacy systems.
Can't make 10 Feb? Register anyway and we'll send you a link to the video