Published by Jeni Peacock on 12th November 2021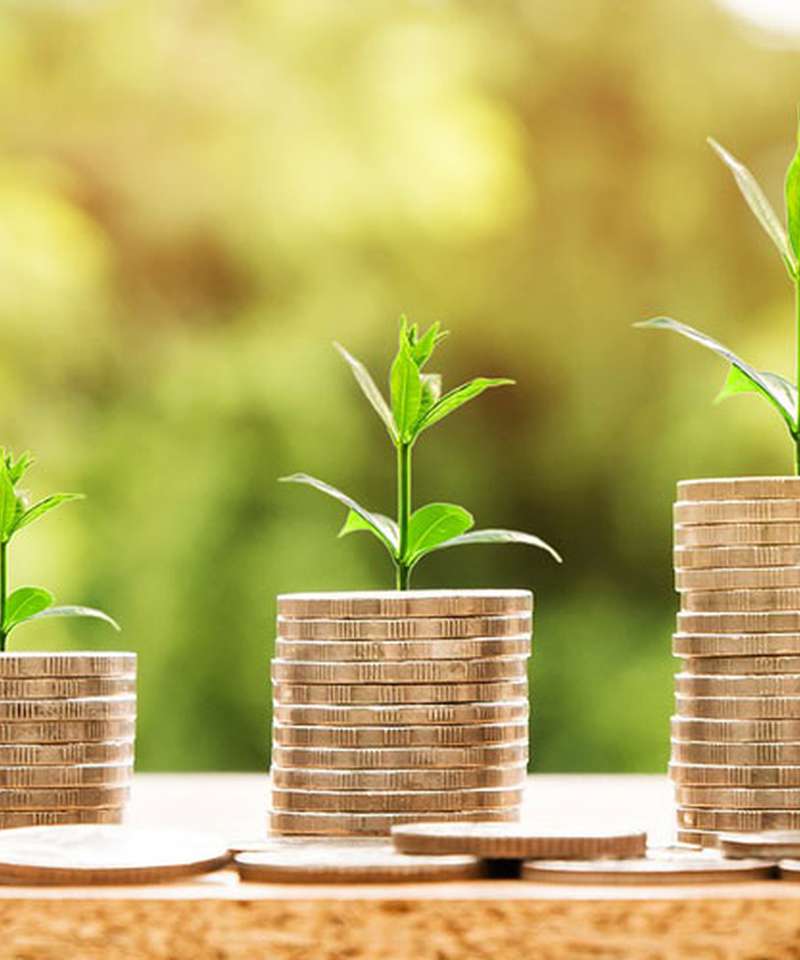 Many growing businesses find they outgrow their accounting system sooner than they expected. Have you been 'making do' this year with unreliable spreadsheets or entry-level software packages? If so, you're likely to struggle as you grow in 2022 with more complex reporting, such as consolidated accounting for multiple entities, additional revenue streams and pricing models.
Maybe it's time for a re-think.
Six finance warning signs you can't afford to ignore as your business grows
 You find it difficult to get a good picture of what's really happening across your business
Your team spends too much time inputting and cross referencing across a (growing!) mountain of spreadsheets   
Everyone's working hard but your financial consolidation takes ages – every month
Too many key business decisions are based on guesswork rather than accurate, real-time data
You use multiple business systems that don't talk to each other – and your finance team ends up re-entering data
It's a major operation to add a new revenue stream, sales channel or subsidiary to your accounting system.  
I've outgrown my current finance system but do I really need an ERP system?
Enterprise resource planning (ERP) software is more than just an accounting package and used to its full potential, can make your business more efficient. The problem for many mid-sized organisations is that an ERP is more than they need. You can end up paying for functionality you simply won't use.
What's more, implementing an ERP system can be a complex, long-term (often 12-months plus) project. Even once its up and running, maintaining such a system can take up a big chunk of your in-house IT resource. However, there is another option.
AccountsIQ can fill the gap between entry-level accounting software and an ERP
Today, the Cloud makes it easy to implement most of the benefits of an ERP into your business – but without the cost and complexity. AccountsIQ is an award-winning mid-market cloud accounting platform used by 1000s of companies in the UK and Ireland and is white-labelled by PwC as their My Financepartner SME offering.
Your 4 steps to evaluating Cloud accounting software
1. Does the system have the advanced functionality your increasingly complex business needs?
Does it have a powerful, flexible general ledger alongside additional modules, such as workflow approval, an expense capture mobile app and an integrated fixed asset register?
Can the software consolidate monthly accounts from multiple entities and in different currencies, without the need for fiddly workarounds?
Does it provide the group reporting capability and advanced analytics you need to make informed decisions on everything from fluid pricing and marketing campaigns, to office costs and technology investments?
Discover group accounting and consolidation – with not a spreadsheet in sight! 
Find out more about AccountsIQ's Financial Consolidation Software for group companies.
2. Is it good value for money and will it help your finance team work more efficiently?
Will your accounting system save you time and money by automating routine tasks, such as data entry, and reduce data transfer errors?
"By reconfiguring our operation and moving to AccountsIQ, we will likely save between £300,000 and £400,000 a year." Alastair Manson, Group Finance Director, Tindle.
Read our Tindle Newspaper Group case study to find out how they benefit from multi-dimensional, streamlined and consolidated accounting with AccountsIQ.
Will your team be able to access the system in real time and work together smoothly across multiple office locations or if some are working from home?  
"We were using Sage 50, but it was too slow for our high volumes and took an age to run reports. It also wasn't Cloud-based; logging on to their remote desktop when working from home during the pandemic was slow. Now, we're operating a hybrid work model and having a Cloud-based finance system is making everyone's life easier." Finance Director, Natalie Hopkins, Thermatic Technical.
Find out why engineering group, Thermatic, chose AccountsIQ when they outgrew their entry-level accounting software package.
3. Is the system scalable? This is really important if you plan to grow your company in the next 5 years.
Does it have extra modules you can add as and when you need them?
How easy is it to add an extra sales channel, revenue stream or a new entity?
Is it easy to integrate your finance software with your internal business systems and other Cloud apps to give you the flexibility your business needs? 
"StitcherAds has ambitious growth plans and we need to be able to slot in new entities. I compared three systems and AccountsIQ proved the best solution to meet our needs now and in the future." Fiona McKenna, Finance Director, StitcherAds.
Find out how StitcherAds is rapidly deploying AccountsIQ to multiple users (including many non-accountants) as their business grows.
4. Is it user-friendly and easy to implement?
Does the system have a good user experience and interface? For example, are there graphic visualisations that provide an instant snapshot of real-time figures?
Remember, some of your software users may not be accountants.
How will the process work and how long will it take? For example, an ERP project could easily take 12-months, whereas the average implementation time with AccountsIQ is just a few weeks.
Will the software provider give you full onboarding and implementation support?
What training will your team need to make your investment in the new software worthwhile?
AIQ Academy, our e-learning portal, gives all users on-demand training, covering all the features of AccountsIQ's financial management software. It's accessible anywhere, at any time and at no extra cost.
Need help deciding which finance system is right for your business?
Choosing the right finance system will depend on your business needs, but Cloud accounting software can simplify how your finance team captures, processes and reports on your group results. Built for the cloud, AccountsIQ is a good fit for mid-sized businesses across most sectors that are growing locally or internationally, via subsidiaries, acquisitions or franchising.  
See AccountsIQ in action
Replay our recent demo webinar:
Save hours by automating key processing activities
Get superb insights with deep multi-dimensional analysis and business intelligence
Consolidate across your multi-currency, multi-entity organisation in one click
Collaborate better across your entire business
Integrate critical business systems to speed up monthly close and analysis.
It's also a great opportunity to see a demo of our new AP Inbox invoice automation feature.
Find out more about how AccountsIQ's Financial Management software could be the ideal solution for your growing, multi-entity business.