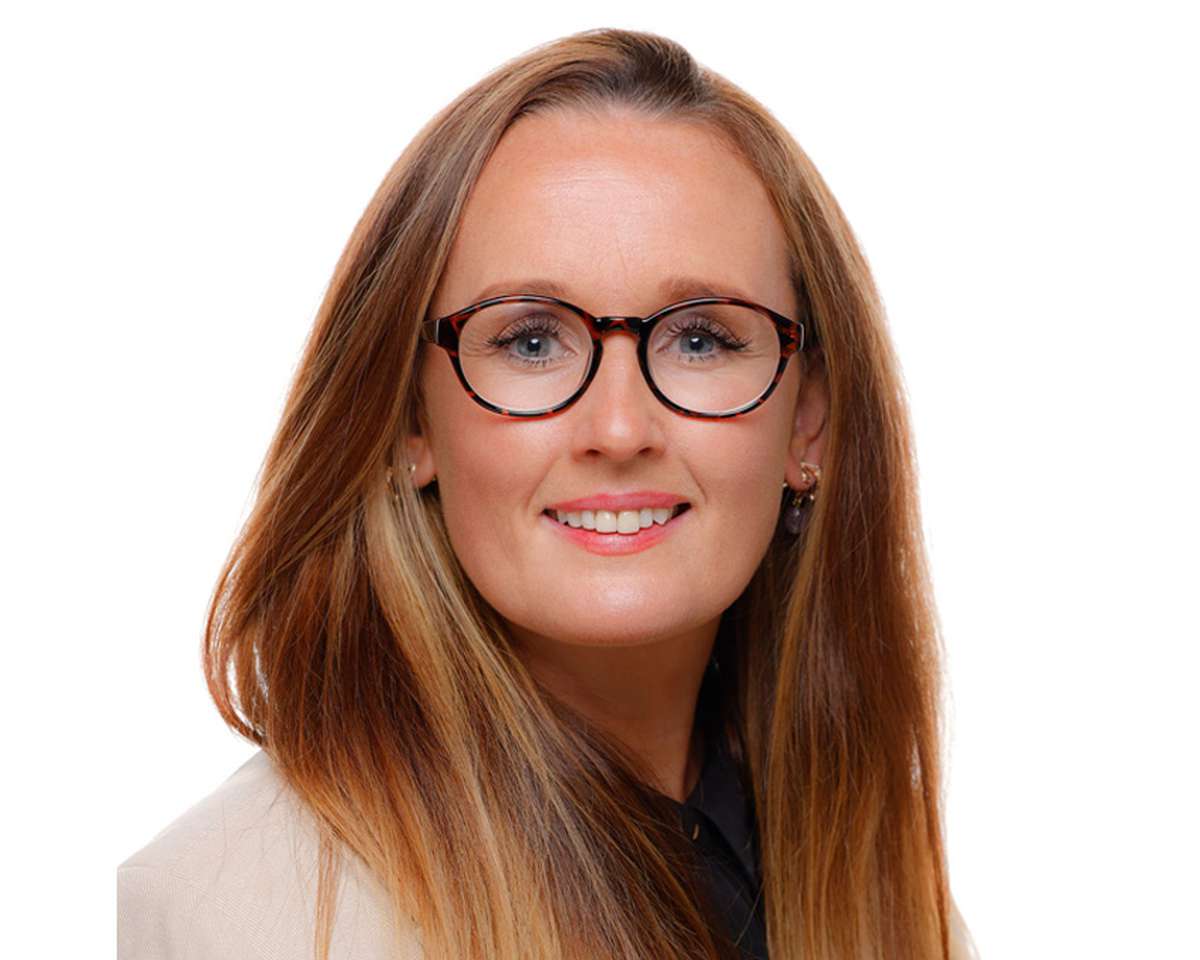 Sinéad heads up the Onboarding and Implementation team at AccountsIQ, based in Dublin. She assists new and existing clients through the implementation and adoption process, whilst identifying solutions and efficiencies. We spent some time chatting to Sinead to get to know her a little better.
When did you join AccountsIQ and what did you do before you joined?
It was an exciting time for me joining AccountsIQ in November 2019, beforehand I had spent 10+ years in a role as Group Financial Controller. It was a big change after being in my previous position for such a long time, but the timing of the move was right for me and my progression.
What inspired you to join AccountsIQ?
The diversity of the role was what inspired me – although having a background in Finance and having used the AIQ product in my previous role – that experience was evidently going to be beneficial in my new role. But for me, this was an opportunity to throw my hat at something new and I am glad I did. There is never a dull day in AIQ.
How is it different to working as a Group Financial Controller?
Considerably different – the pace of the day-to-day environment is a lot faster. And although my position is Head of Onboarding, the interactions with the various departments within the business is a lot more frequent than it would have been in a finance role. There's a need to react quickly to ensure customer success, which is key.
What is your favourite bit of finance tech?
For me it has got to be Revolut – this piece of fintech has certainly made my life easier. It's just so easy to use and has such a nice UI. Even my parents have signed up, probably because they know they have more of a chance of me splitting the bill!
What is the best feature in our own software?
It 100% has to the BI data structure and the speed of the reporting capabilities. The extensive ability to report from within the product, along with the structure of how the data can be architected, is vast. After implementing AIQ in my previous role, the collective time saved on the pulling of financial data was significant. The fact that these reporting capabilities can also be achieved at consolidated levels is a massive win.
What is the best piece of advice you have been given?
My Grandmother, who is now 92 and still going strong, is a great person for advice. My favourite advice of hers has always been… "Nobody is better than you, but you are not better than anyone else". For me, it is extremely important to treat people with respect.
What has been your highlight of working at AccountsIQ so far?
There has been several highlights so far, internally there are great people, doing a great job and observing great change through hard work has been a highlight. Predominantly you feel a great sense of accomplishment when you see the product solving problems for our clients.
What are the challenges you have overcome in the last 9 months/what did you learn?
It's been hugely challenging for everyone but the company's response to COVID has been seamless. Being a people person, I miss the interaction and will look forward to getting back to some form of normality. And I've learned to have patience I never thought I had, in the midst of home-schooling young children!
Was it difficult to adapt to having to implement clients remotely when COVID hit?
Surprisingly, productivity has not been impacted by COVID. In early 2020 I had spent a lot of time onsite with clients so I would have naturally thought COVID would have had more impact than it did. Cleary AIQ being a cloud-based product brings about its own host of benefits for our clients, but from an onboarding/implementation perspective we were business as usual when COVID hit. The business was naturally geared up to allow our employees continue remotely, through already using great tech such as Wrike, Slack & Zoom
What's the fastest time you've gotten a client up and running in AccountsIQ?
We managed a record implementation during the first lockdown in April 2020, we managed to have a client live in 1-2 days. It was an exceptional client and an exceptional effort from onboarding.
Tell us a special skill you have that isn't work-related.
I had a semi-professional Irish Dancing career. I won All Ireland Championship awards at the age of 4 and 16 and also performed at The Royal Edinburgh Military Tattoo in 1998 & 2001 which is an annual series of military tattoos performed by British Armed Forces, Commonwealth and international military bands, and artistic performance teams on the esplanade of Edinburgh Castle in Scotland.
Tell us something that is on your bucket list.
San Juan Islands to paddle board with Orca's in the wild. I have had a fascination with Killer Whales since a very young age. How the word "Killer" can be associated to such a beautiful intelligent animal makes no sense.
What is the most interesting place you've visited and why?
Iceland in early 2019 was memorable, from swimming in the blue lagoon, touring around viewing gigantic waterfalls to seeing the northern lights dancing in the night sky, it was a trip I will never forgot.
What are some of the things you are excited about doing this year when Coronavirus finally dies down?
Like most people I think it has got to be travel. It is so important to be able to switch off from the norm and currently people are unable to do that. So, I will be looking forward planning my next few holiday breaks away.
What gets you up in the morning?
My kids do – literally, at about 6am every morning! l wish they would give me until 7am but they have too much energy. And hypothetically they are also the reason I get up in the morning, they're both fantastic and I am very proud of them.
Learn More
Read more about how we implement accounting software for our clients onto AccountsIQ
Check out more interviews with our amazing staff, such as Ellen Dak, Onboarding and Product Specialist and our CTO, Gavin McGahey.