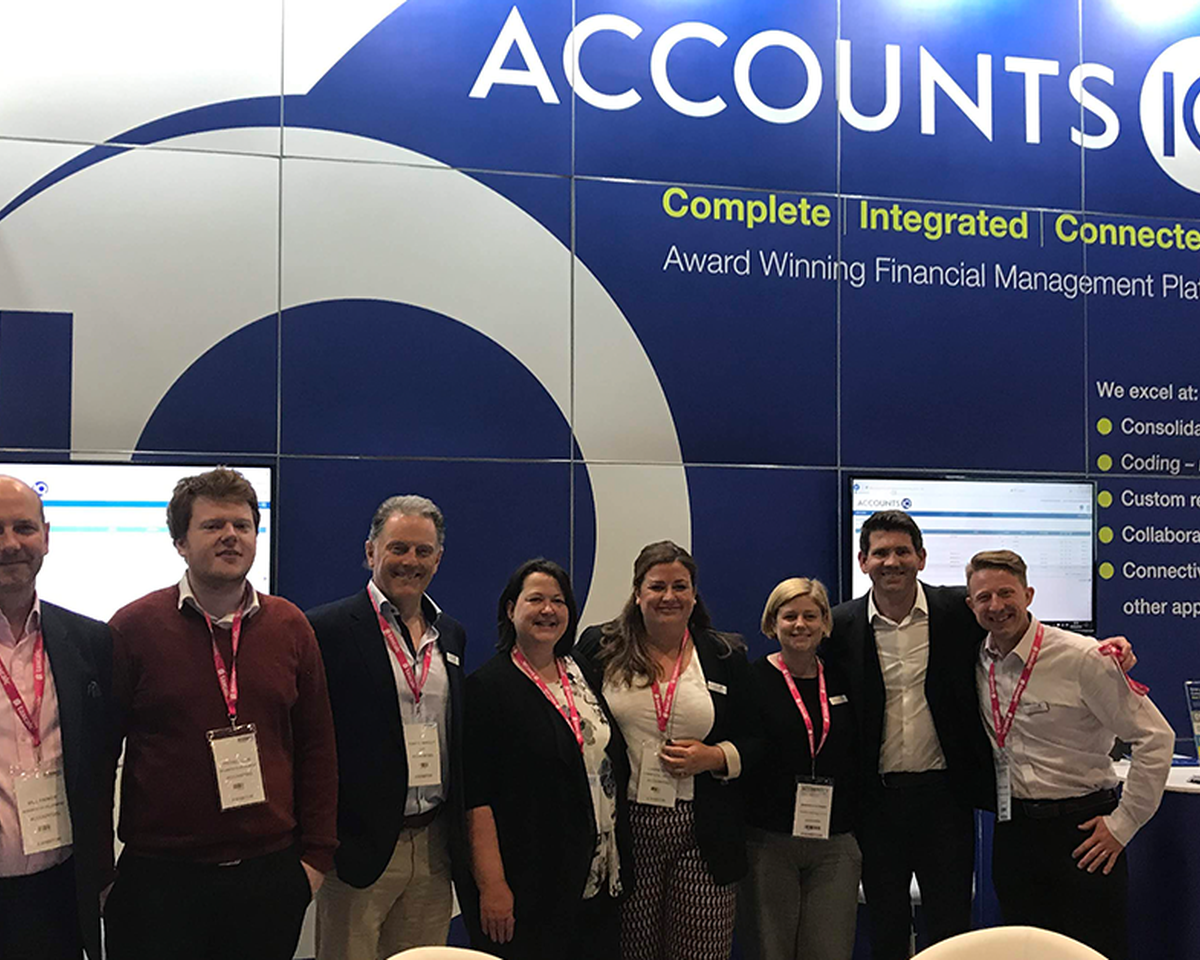 This year we are celebrating the 12th anniversary of launching AccountsIQ, our cloud-based Financial Management Software (FMS). In that time, we have come a long way from a small start-up company to one that employs 45 people and supports over 4,000 businesses worldwide.
How it all began: Tony Connolly, Founder and CEO
Tony originally qualified as a Chartered Accountant with KPMG but his interest in IT drove him back to Trinity College to study Systems Analysis & design.
Having focused his career on designing and implementing finance systems for large organisations in the UK and Ireland, Tony left his comfortable position as a partner in a mid-sized accounting firm and took the plunge to set up AccountsIQ. His hybrid skillsets of accounting and IT would prove to be the ideal launchpad to set up AccountsIQ. Tony saw an opportunity to harness the power of the Internet to deliver a cloud-based FMS to manage multi-entity businesses on a single platform.
I had been advising tech entrepreneurs for a long time and now I was at the coalface myself starting something from scratch. I didn't foresee that it would take as long as it did to get the business up and running or indeed that the global recession would hit as we launched AccountsIQ – so it was probably more of a risk than I realised when I left my job. However I had a passion and belief in it and I certainly have no regrets."
Tony started to design the software in 2005 and together with our CTO, Gavin McGahey built a team to develop the product.
It always struck me that there were very poor systems for accountants delivering services to their clients with files and documents needing to be physically transferred"

I saw an opportunity to use the internet to allow accountants to work collaboratively with their clients online. The Internet, or "the Cloud", basically took all the infrastructural costs out of the equation and allowed everyone simultaneous access online, anytime-anywhere."
Launch of AccountsIQ in 2008
The product was ready to launch in 2008. A good name was important to Tony for brand recognition.
We started with the brand name "WebBooks" but we needed an international brand and couldn't secure all the relevant domain variations as there was already a company selling books online with this name. After days of brainstorming and checking for conflicts we finally came up with AccountsIQ as we wanted to bring out the "intelligence" aspect of what we were doing to provide business intelligence to a group across all its entities."
We now abbreviate the name to AIQ, combining Artificial Intelligence (AI) for processing transactions with Business Intelligence (IQ) for analysing results.
The early years – surviving the global recession
Just as the product was launched in 2008, recession hit hard with the Irish economy plummeting within a matter of months. Tony explains,
We literally launched our product in the teeth of the recession – nobody wanted to know about buying new software at that stage. It was definitely a challenge keeping the show on the road but it did give us more time to work with early adopters to stabilise the product, and iron out any live usage issues. The recession was tough, but the product is probably more robust as a result as we were able to really focus on it."
What helped us through this period was our early adopters and focusing our absolute care and attention on them, to ensure they were successful and addressing any issues immediately. We worked really hard on our product, refining it and making sure it was as good as it could be. Ultimately we've realised the benefit of this approach as the product is very robust and we had strong customer references when the market eventually did take off."
As a result of these market conditions the company changed focus, explains Tony:
We originally targeted accountants delivering outsourced services to their clients, but they were slow to adopt new technology so we adapted the platform to suit groups that needed consolidation and group reporting. The reality is that you have to adapt to where the market is taking you and there are lots of businesses that need to consolidate results across multiple entities and locations to give them "one version of the truth."
AccountsIQ's customers
AccountsIQ is designed specifically for businesses with multiple entities across different jurisdictions. We have grown our customer base significantly in this direct channel and specialise in sectors like wealth & asset management, renewable energy, property, professional services, franchising, hospitality and not for profit as well as schools via our partner iSAMS. 
Our customers include franchises like Insomnia and Camile Thai and many international businesses with subsidiaries around the world. AccountsIQ is used by top accounting firms like Mazars and Grant Thornton in Ireland, and PwC and BDO in the UK. We also have a strong base in specialist businesses that adopt a Special Purpose Vehicle (SPV's) approach to managing assets and therefore need to manage and consolidate multiple SPVs, without needing to worry about IT infrastructure to connect them all.
Our software is architected to suit this multi-site, multi-entity, multi-currency niche better than almost anything else in the market.  It consolidates not just financial results but also business intelligence to allow analysis and benchmarking across the whole group."
Highlights over the past few years
Since opening our London offices in 2017 and expanding our workforce there, we have now hit a point where over 50% of our growth comes from the UK, despite Brexit. We have received official recognition of our success through ranking in the Deloitte Fast 50 eight times and have also won the coveted UK Mid-Market and Enterprise Accounting Software of the Year Award for two years in a row in 2018 & 2019 beating competition like Netsuite, SAP and SAGE.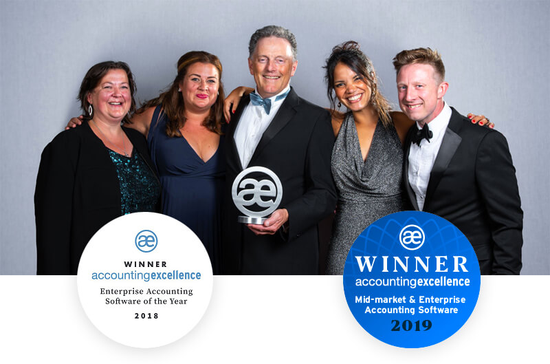 What does the future hold?
It has no doubt been a very challenging year for most businesses, but we have been lucky that businesses now realise they need a cloud solution to allow staff to work seamlessly from home. We have actually grown our customer base in 2020 as a result."
We have also recently launched an eLearning platform 'AIQ Academy' to allow users to get "just-in-time" training in the system's functionality which will make a big difference to onboarding and fast-tracking training of new customers, their users and new partners."
Tony adds,
We have ambitious growth plans and have a great team of people, which we will be growing significantly over the next few years. It's a very exciting time for us."
Learn more about AccountsIQ's award-winning cloud-based accounting software.