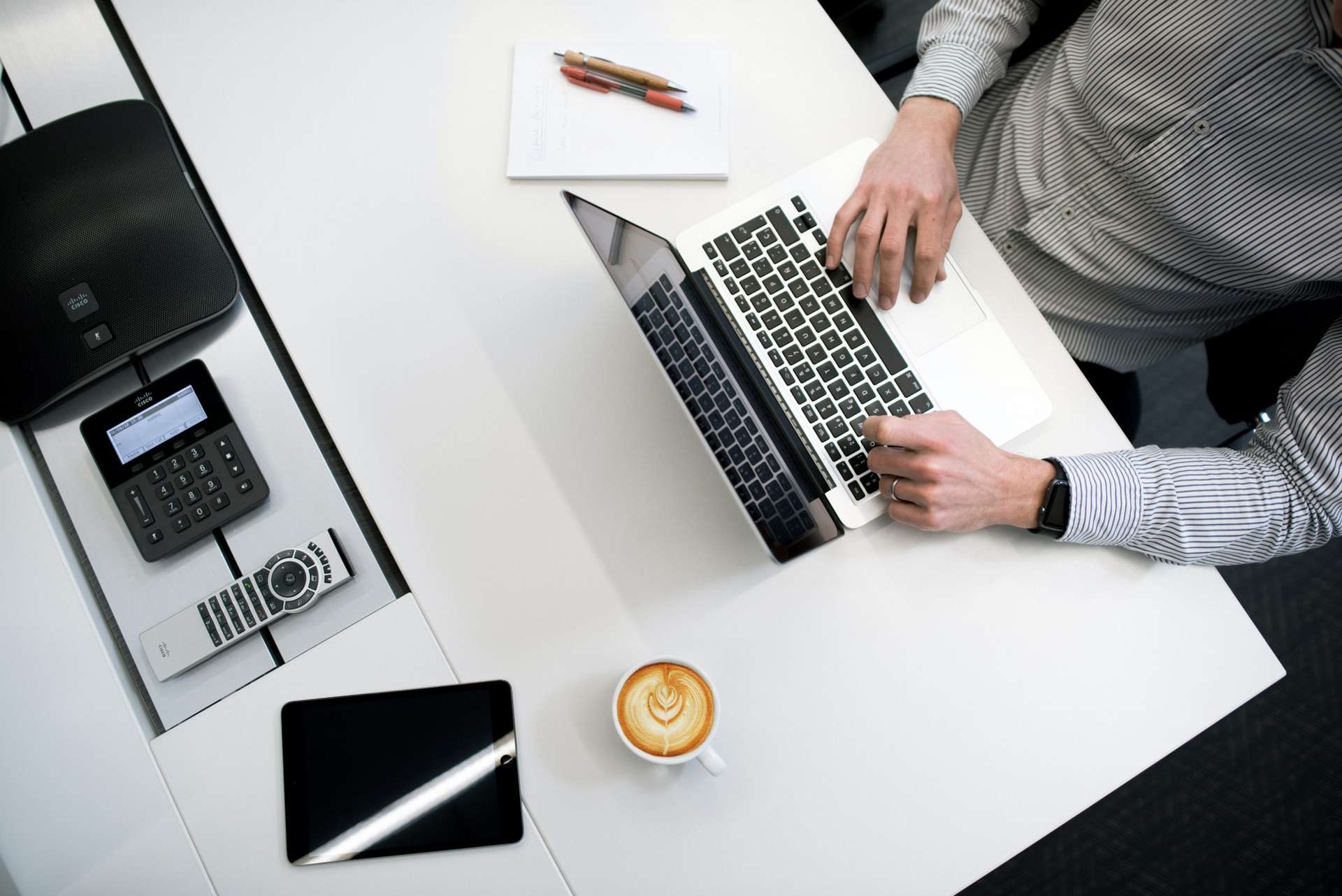 With the unexpected challenges of COVID:19, it has certainly been a hectic six months for many businesses. There's never a been a better time to streamline your finance processes and introduce technology to maximise productivity in your finance function. We have continued to help many companies solve the pain points they were having by switching to AccountsIQ:
Consolidation and Multi-Currency Reporting
Ramarketing were looking for an SME solution that provided a variety of insights into our project profitability, whilst managing group consolidation and multi-currency. ION helped us select, implement and support the introduction of AccountsIQ to achieve this, without compromising the statutory requirements of an accounting system."

Barry Goddard, Finance Director, Ramarketing
By moving to AccountsIQ Ramarketing now has these benefits:
Multi-entity accounting software and multi currency accounts consolidation
Full consolidation of entities allowing a complete view of business activity and metrics
Real time project and cost analysis
Integrated systems across entities
Detailed project reporting and access from anywhere
40% reduction in monthly close time
Controlled access across entities
Read the Ramarketing case study
Watch our Consolidation Webinar on demand
System Integration
Because AccountsIQ integrates with iCompleat, we can drill-down to a copy of the invoice attached to each transaction, which is fantastic. Previously, we had to go into another system to look up an invoice, so it saves a huge amount of time and removes a tedious aspect of the job."

Alastair Manson, Group Finance Director, Tindle Newspaper Group
Now that Tindle has adopted a digital approach to accounting they benefit from:
Deeper business insight
Multi-dimensional reporting
Automated consolidation
Better controls
Huge financial savings
Significant timesaving
Read the Tindle Newspaper case study
Learn more about our ecosystem software partners
Time-Saving
I don't know of any other system that can do consolidation the way AccountsIQ can. It takes a lot of complexity out of everything and that saves us a lot of time. It used to take two weeks to do our accounts; with AccountsIQ and other improvements, we now get our accounts out in five working days."

Wayne Copeland, Head of Finance, AES International
Because AccountsIQ is specifically designed for group accounting AES benefit from:
Read the AES case study
Scalability
AccountsIQ is a high standard of product at the right budget for a medium-sized company. As a smaller business it's tempting to go with a simpler solution such as QuickBooks or Xero, but these platforms don't scale as well as AccountsIQ. With excellent tools for consolidation and custom reporting, AccountsIQ offers a more robust accounting solution that can quickly adapt to the changing needs of a fast-growing business like ours, while still remaining very affordable."

Fiona McKenna, Interim CFO, StitcherAds
StitcherAds required a simple Cloud system navigable by non-accountants, capable of rapid deployment, with multi-user capabilities, consolidation, and ability to scale as the business grows.
Key benefits:
Quick implementation
Automated consolidation
Customised reporting
Advanced business intelligence
Huge time saving
Read the StitcherAds case study
Reporting
I have used numerous accounting packages over the years such as Xero, MYOB, Sage, Reckon, and I've found AccountsIQ to be the most intuitive relative to the vast amount of functionality available. Its in-depth reporting functionality is a standout for me and when management often requires variations to the standard monthly P&L, the ability to tailor the reporting parameters saves me valuable time and a lot of frustration."

Morag McKeand, Financial Controller, Educrowd
With clients in many international markets, Educrowd now has detailed analysis in multiple currencies, and features that make life easier when it comes to daily tasks.
Key benefits:
Automated multi currency accounting
Customised reporting
Clear, intuitive dashboard
Email log feature
Advanced business intelligence
Huge time saving
Read the Educrowd case study
Automation
It was equally important for us to find a system that appealed to everyday users whose jobs could be made easier and more interesting. The automation in AccountsIQ, such as Workflow Approval, makes processes simpler, and integration with advanced receipt scanning technology means my team will be able to spend more time reviewing, checking and evaluating work than entering data."

Anoop Rehal, Head of Finance and Data, Digital Partners
Our integration with OCR technology providers like Kefron AP and AutoEntry increases staff enjoyment by reducing time spent on repetitive, paper-based tasks. Finance support staff have opportunity to review, check and challenge information; a considerable step further than purely entering data. Automated Bank Reconciliation in AccountsIQ also saves time and paperwork.
Read the Digital Partners case study
Seamless Implementation and Ongoing Support
The best thing about AccountsIQ is the successful and collaborative relationship we have with the team; we have completed a number of projects with them and they never seem to tire of listening to us and working with us to adapt the software for our own and for every other user's benefit. It almost feels like we are all part of the same development team."

Emma Whelan, Financial Controller, Asavie
Read the Asavie case study
We've got a fantastic product and the implementation team has been very good, particularly with our management accounting project. My mantra is 'making finance valued and valuable'. With AccountsIQ, and a great team here at HCT, we are making that happen."

Charlie Inigo-Jones, Hampshire Cultural Trust
Read the Hampshire Cultural Trust case study
Learn More
Discover the features of our cloud-based accounting software
See an Online Demo
Thinking of changing accounting software? Get an overview of AccountsIQ, award-winning financial management software in 30 minutes by watching one of our on demand webinars or joining an upcoming one.
Alternatively, get in touch, call us on +44 (0) 203 598 7350 or book a 1:1 demo to see how AccountsIQ can help to transform your finance function.