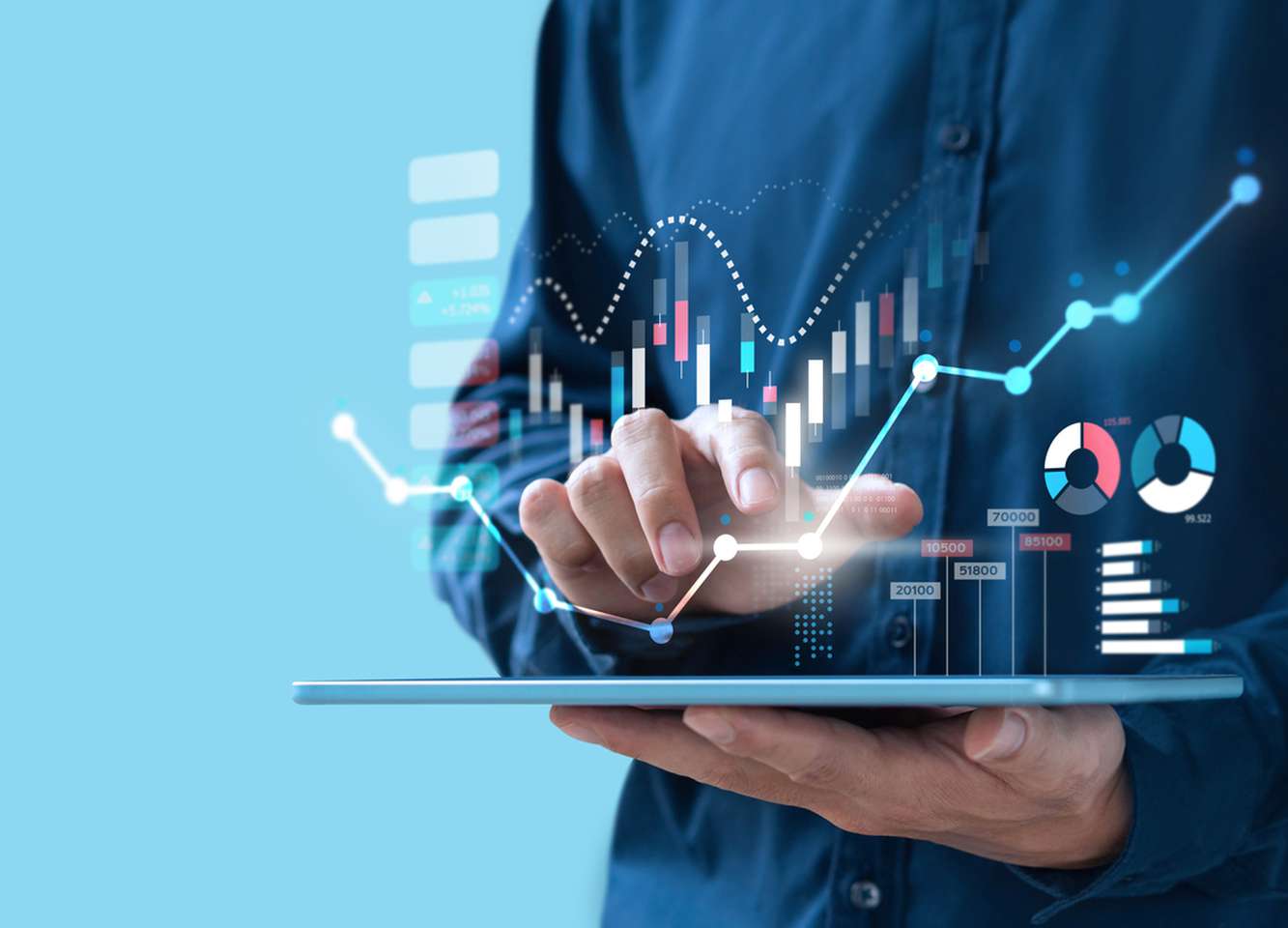 Finance is going through major changes. CFOs in mid-market companies are now embracing technology to establish strategic, data focussed finance functions. The New Statesman Media Group (NS Media) and Chopstix Restaurant group are excellent examples of this new mindset.
That's why we were delighted that Joanna McGovern, Finance Director with Chopstix and Mark Moore, Finance Director with NS Media were able to join our live-streamed webinar with Tech Monitor in April 2022. They discussed how they are using technology to deal with challenges and leverage opportunities.
There's a video link to the full (approx. 1 hour) webinar at the end of this article – but here are our three key takeaways from the event.
1. Finance is going through an automation frenzy
"We're in automation frenzy. Whenever we see something manual, we ask: how can we automate it?". That was one of Joanna's observations. She gave us a fascinating insight into how her finance team implemented new systems to ensure the wider business could benefit from the explosion of online sales and home deliveries during the pandemic.
Mark explained how NS Media has transformed from a traditional publishing house to a digital media business. This has also involved eliminating as many manual processes and interventions as possible. The systems the two companies use may be different, but the story and the lessons are the same:
Chopstix has implemented EPOS and delivery, stock management and staff rota systems
NS Media have Salesforce and digital product delivery systems
Both use AccountsIQ.
All the systems must integrate and enable remote working. "We were moving away from bespoke clunky tech with patches even before the pandemic," says Mark. "Now, we're using API interfaces to integrate key tools to make our business more efficient and cost effective."
Work smart, not hard: automation is having a huge impact
Joanna and Mark both have interesting insights into how automation has reduced costs and freed up time. With reliable and accurate data output, they're also finding they have better insights, and their businesses are finding it easier to make decisions. They've scored some quick digital wins with automated AP and bank feeds for example, but they've also managed more complex, customised system integration projects.
"Our most impactful automation has been AP. We work with iCompleat; it integrates seamlessly with AccountsIQ and it all flows through with almost no manual intervention. In other hospitality businesses I've worked in, there have been six to seven people in AP; we have one and they mostly deal with queries rather than processing." Joanna McGovern, Finance Director, Chopstix
2. The new finance mindset: data not processing
For business data to be useful, it needs to be timely, reliable and structured. That's a new mindset for many finance teams; to be thinking more about data and less about processing paper and transactions. In the video, Joanna and Mark both share great examples of how stepping back, looking at key drivers, and having meaningful conversations across the business can open up new opportunities.
"Historically, finance has focused on compliance. Now, it's a given that you can produce a P&L quickly. What's needed is more understanding of what's driving the data. Behind every key line on the P&L, we have a suite of analysis to make sure we understand what's happening.

"For example, we can now see how much chicken is wasted each week by individual restaurants. Over the course of a year, that saves us a lot of money. We also know exactly how many team members we need in each restaurant on specific days and times. We've got all the operational metrics and we can see where the leaks are with a click of a button." Joanna McGovern, Finance Director, Chopstix
Mark agrees that this new finance mindset is about moving away from processing transactions and historical data. He explains how NS Media needs dynamic information about how they're performing right now. He also details how integrating AccountsIQ in their business has enabled them to offshore many transactional processes, improve cash flow management and shorten their working capital cycle.
3. It's a new world and the finance role is changing
Both Joanna and Mark have had to make changes to their finance teams. There's now a bigger focus on developing tech skills and hiring or training people to act as partners with other parts of the business. As Mark says:
"Members of our finance team now meet with senior business managers every week. They report activity on a live basis to support them in their decision making. We're also doing a lot more forecasting and scenario modelling."
Joanna is also finding that her finance team are taking on extra responsibilities for systems and data integration across the business. "All eyes are on finance now for data, we're like the data gatekeepers," she says. These are huge shifts for many finance teams with major implications for hiring, training and development.
Joanna and Mark both agreed that the ideal candidate profile for a CFO role has also changed in the last 10 years. Traditionally, it's been about audit (you still have to keep your house in order!). But now you also need to be more commercial and provide more in-depth data analysis.
We finished the webinar with a wide-ranging discussion about what the future might hold for finance. If you'd like a quick introduction to the potential for deep learning, voice technology and conversational AI, check out the webinar recording.
Data Driven Insights: The Role of Technology for Today's CFO - YouTube
Thanks to Joanna and Mark for sharing their insights with our COO, Darren Cran and to Pete Swabey, Editor in Chief at Tech Monitor, for hosting a fascinating session.
If you're curious about how technology could help transform your finance function, please get in touch for an initial conversation with us.