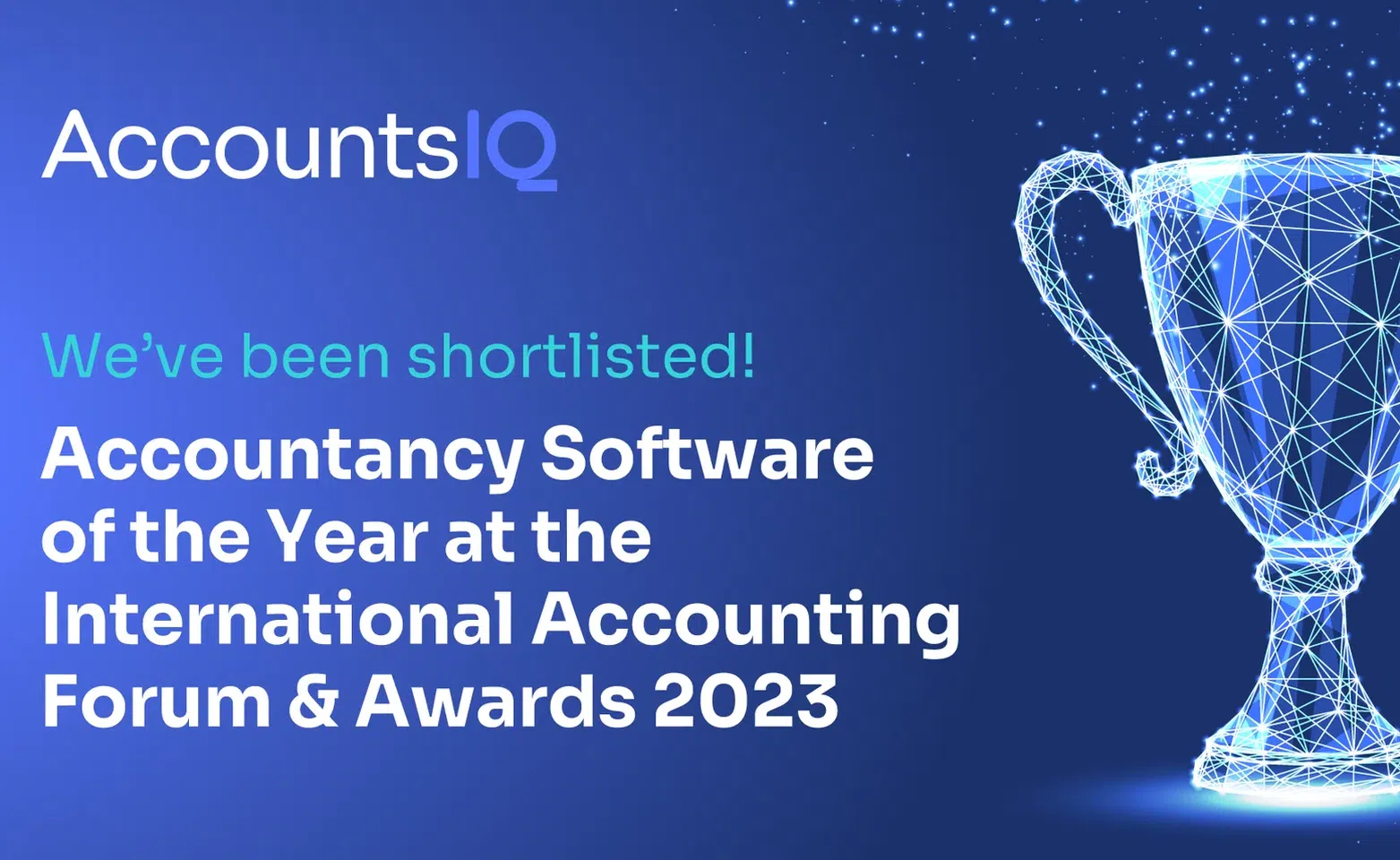 We're thrilled to announce that AccountsIQ has been shortlisted in the Accountancy Software of the Year category of the International Accounting Forum & Awards 2023. 
  
These awards showcase innovative, market leading technology developed to assist the accounting profession. To be shortlisted, software providers had to give evidence of how their technology performs in three key areas: 
Reducing costs, improving quality and providing growth opportunities
Innovative integrations with other business software
User satisfaction
We'd love to see you at the International Accounting Forum  
 
As well as being shortlisted for an award, we're delighted to be speaking at the International Accounting Forum in London on 29 June. If you're planning to attend this conference, do come along to our 'Optimising financial outsourcing for growing companies' presentation in the afternoon.  
If you can't make the event but would like to hear more about our new Accountant Partner Programme and Partner Hub, please get in touch.